Here at The SUN Network we're a family, and we've all had experiences with mental health, and/or drug and alcohol abuse. Read more about each of us below!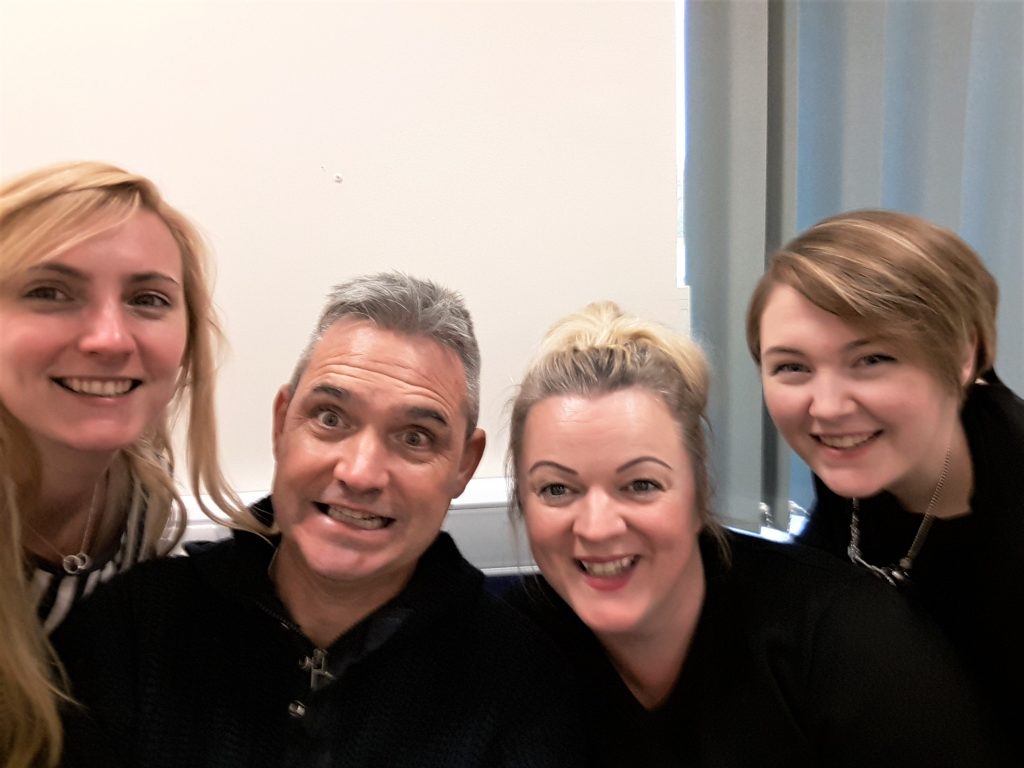 Jonathan Wells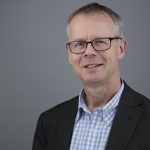 Hi I'm Jonathan and I'm proud to be the first Director of SUN Network as we move into our new status of a fully independent Community Interest Company.
I'm a bit older than the rest of the team, having had a 34 year career in mental health. I was a social worker and social care manager in Cambridge for many years before holding senior commissioning and provider roles in Hertfordshire. I'm also now a Director of local Healthwatch and co-ordinator of the local Rethink Carer Support.
I have family members with mental health conditions which can cause grief, but also gives me huge commitment to improving the experience of everyone affected by mental health. I also have depression, which can slow me up but also has made me a much more compassionate person.
I spend a lot of time reading, reflecting and enjoying the arts and nature.
I believe strongly that we can do a whole lot more to make services the best they can be by ensuring the voices of those who need help are heard. It's great to have the chance to work with a small team who share this vision!
Helen Blythe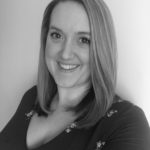 I'm Helen Blythe, I'm one of the non-executive directors as The Sun Network. My background isn't in mental health at all; I worked for the last decade in media and training. I come to The Sun Network with a lot of business experience. In my most recent role I worked as Global Head of Learning and Innovation, managing a global team of 300 people for an international consultancy.
Now I work as an independent consultant in organisational development and mental health, across the UK and worldwide to try to improve the way people receive treatment for mental illness, use their experiences to shape their care and keep themselves well or help their recovery when they're at home. I love what I do, and only wish I had the time to make more of a difference. I am also a Public Governor for CPFT (Cambridgeshire and Peterborough Foundation Trust) and a member of the ImROC Advisory Board.
As well as work, I have a young son who keeps me and my husband busy. We enjoy travelling and seeing new places, whether it's in the UK or overseas and I love learning about different cultures and people who see the world differently from how I do.
Lois Sidney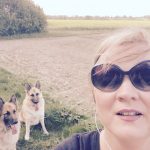 Hi. I'm Lois, I'm the Executive Director here at The SUN Network. I've worked here for 5 years. Not too many people get to say that they love their job, but mine is amazing. Along with the rest of the fabulous SUN Network team, working together with people who access mental health or substance misuse services, we can really make a difference to how those services are delivered. Previously I worked in prisons and I'm a qualified counsellor and supervisor which has given me great skills and understanding for my current role.
In my spare time, I love nothing more than walking my two beloved German Shepherd Dogs Randall and Roxy.
Russell Bowyer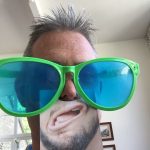 My Name is Russell, I've been working for the SUN Network since May 2015. I'm currently working as the Drugs and Alcohol Service User Engagement Facilitator and Dual Diagnosis Lead. I have been involved in some very exciting new projects around the county, these have included The Edge Café Cambridge, The Abstinence House Cambridge, The Alcohol Partnership Wisbech, Dual Diagnosis training and Pre Rehab Groups to name just a few. I have seen some great progress in the Dual Diagnosis Strategy and Multidisciplinary Teams working together.
This is an area of work I am passionate about, when people need the help and support and unable to access the relevant services, being diverted or pushed and pulled from pillar to post (we hear this so often) it is something I would like to see a zero tolerance towards to ensure those people are in the system and getting the help they truly need.
It is amazing fun working for the SUN Network and I feel proud to have been a part of so many projects and changes across the county. Out of the business I spend most of my time with my 3 Children and have a keen interest in Horology and Mechanical Movements.
Anne Wigglesworth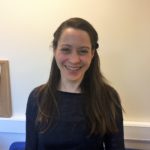 Hi, I'm Anne and I have been working for the SUN Network for 3 years. I had a break to have my baby but now I am back and ready to continue with the great work the Sun Network does. A varied background working in the performing arts, fitness, corporate business and housing has given me a creative approach to my work and a diverse experience with people. Working together, in a personal way to enable individuals to make difference, influence change and the development of mental health services are SUN Network values which are incredibly important to me and allow me to love my job.
Outside of work I love to keep my connection with the arts. I love to travel and explore new places learning and experiencing different cultures. I also like to be outdoors discovering the wonders of nature.
Victoria Morton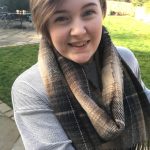 I'm Vickie, the newest addition to the SUN Network team. I started working here at the beginning of this year as an Apprentice Social Media manager, from my first day here I felt like part of a family. I have a personal background in dealing with mental health issues so being able to help people with their own issues is something important to me.
In my spare time I love painting, designing, drawing and doing anything and everything creative.