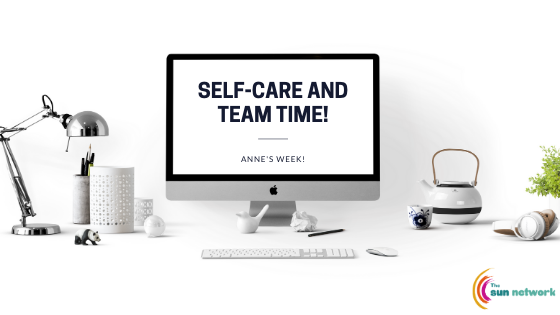 Hello everyone! Yes, it is that time again, time to hear all about what I have been up to. In my last blog I talked about self-care. I even admitted that it was something I struggle to do and maintain. So…this month I have actually managed some self-care!! Yay!! I went away for a weekend with my sister. It was a time to relax and unwind and that is exactly what we did. I also took some holiday days and had a very productive but restorative time at home. Self-care doesn't need to be anything big to help you feel better, but we must remind ourselves that we deserve it!
I have been busy organising individuals to be involved in the Cambridge County Council "Hack" week, that is coming up in November. This is bringing together many different organisations and service users to hack out ideas around streamlining some of Cambridgeshire's mental health services.
I have had the wonderful pleasure of speaking to mums in Peterborough to listen to their experiences and feedback about Perinatal Mental Health. I have also been busy organising individuals' participation in the Carer's retender process, which will be happening in December.

Yesterday the SUN Network team had a lovely morning pumpkin carving with our newly established "Team Time". This is a time for us to reconnect with each other and do something together. Often, we are here, there and everywhere, so it was nice to all be in the office, doing something together.
If you'd like to give feedback on your experience of accessing, trying to access or of previously accessed mental health and drug and alcohol services, click the button below!