CCVS want to let you know about a new exciting activity that they are starting on the 3rd of November at CCVS Volunteering for All! Please have a look at their flier (below) and contact Ellie if you have any questions or you'd like to book a place.
Here is a few words from Amy, our volunteer who will lead these sessions:
My name is Amy and I am a volunteer with CCVS Supported volunteering project. I'd like to invite people with disabilities to our online Zoom sessions to discuss volunteering, meet other people and have fun. We want to share experiences, inform and inspire people to get involved in the community! It will be interactive and informal, not just me doing all the talking  😊!
The first zoom session will be on the 3rd of November 2021 from 10:30 to 12:00.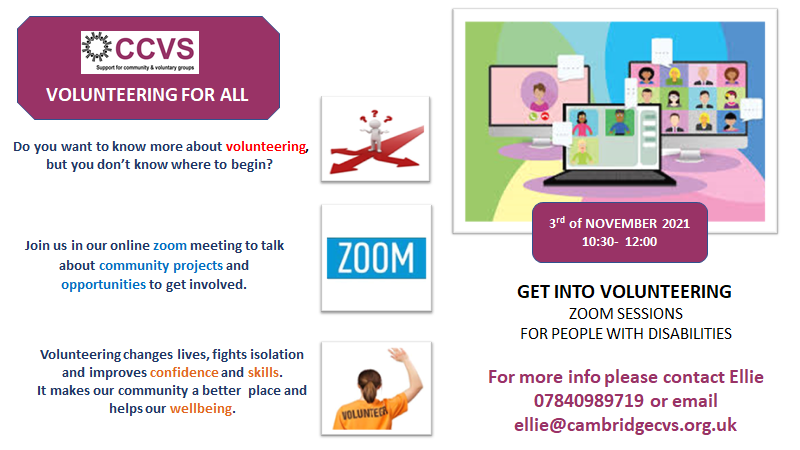 Get in touch if you would like more info or to book your place: ellie@cambridgecvs.org.uk
All the best,
Ellie Lee
Volunteering Development Worker at CCVS