Charlottes Weekly Blog
Hello again, feels like a long time since I did my last blog so let me catch you all up with what I've been up too.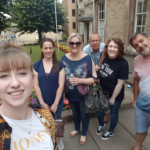 The team had our staff away day which was so much fun! We got trapped in our escape room and have a lovely afternoon tea. It was great to bond with the team and have that bit of fun down time with each other.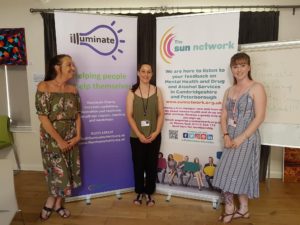 Anne and I went to meet beneficiaries at a group facilitated by Anna from Illuminate. It was great to meet Anna and find out more about the service and speak to the lovely people who access Illuminate. We felt so welcome and it was great to make connections. Illuminate are a not for profit charity, who specialise in mental health coaching and facilitation to help people make positive, sustainable changes. They work with individuals and businesses and create a level playing field where coaching is available to people regardless of their personal circumstances. I look forward to working with Illuminate in the future. Visit their website here or contact them via their email  info@illuminatecharity.org.uk
We had our first AGM. It was great to celebrate all the hard work and achievements of our first year of working independently and being recognised nationally for best practice in Co-production.
I was able to attend a meeting in Cambridge with KC about tackling homelessness in Cambridge. It was a Co-Production group so we heard first-hand how homelessness should be tackled with experts through experience and professionals from organisations and services.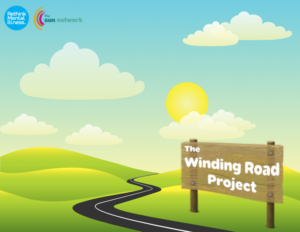 We have launched our recruitment for the Winding Roads project which is super exciting! We are inviting people to take part in this project to see if services are meeting the needs of people with Mental health challenges, to identify what is going well and any gaps or/and barriers people may be experiencing when accessing services. We would be following people's journeys over a year, meeting with them a few times over this time and trying to find out how, as peoples mental health needs change, services are adjusting and best suiting people facing these challenges. It's an exciting project and we would love for you to be involved. You can click this link to be taken to our Winding Project page for more information. If you would like to be involved, please contact us on: enquiries@sunnetwork.org.uk or call/text 07712 358 172.
It has been a busy month since I last blogged which is great. I'm so excited for the projects we have going on and the work we are doing. Please do reach out if you would like to be involved. We would love to hear from you.