Hello everyone.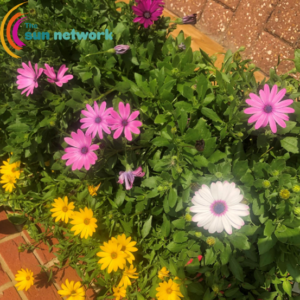 Spring is here and I must say that it fills me with excitement. I love springtime, seeing the flowers on the trees bloom and having brighter days makes me feel good. So, let me catch you up on what I have been doing recently.
Vickie and I are finalising the leaflets we have been co-producing with people who have lived experience of eating disorders and carers of people with eating disorders. Soon we will be co-presenting the leaflets to the commissioners (who pay for services) and service managers of eating disorder services. This will be a brilliant way to show the amazing work the groups have been doing. We have heard that it can be overwhelming when first accessing support for somebody experiencing an eating disorder/eating challenge, and also for their loved ones. These leaflets (two leaflets, one for carers and one for individuals with lived experience) were designed with that in mind, to hopefully help ease people into the process of getting help and be a resource for individuals to access something early on that is full of useful links, information, and reassurance. We often hear people don't make the link between eating disorders being a mental health illness, so the next stage of this work will be developing online pages to help make this clearer, and to provide some further information and resources.
I have enjoyed being a part of this work. Working with individuals who have had eating disorders that are now using their experience to help others going through similar is really inspiring. I recently did a video for BBC Cambridgeshire Radio, for eating disorder awareness week, which was the week commencing the 1st of March 2021. I shared some of my own experiences of having an eating disorder and was joined by James Last who also shared his experience. I was nervous about doing the video but wanted to do it to hopefully help other people who are going through, or have been through similar. It did allow me to reflect on how far I have come in my recovery and appreciate where I am today. I still have a difficult relationship with food which can often go unnoticed due to the patterns being different to what they were before. However, it is important to note that everyone experiences things differently, recovery is not the same for everyone so having the ups and downs that I do is part of the journey.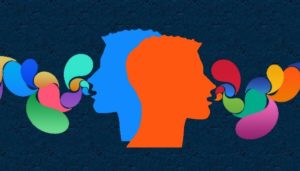 We received some feedback from an individual sharing that they felt the staff working in services could do with a boost. We co-produced a positive feedback survey and have enjoyed seeing all of the lovely comments being made from others who have accessed mental health or/and drug and alcohol services recently. If you would like to share a positive experience you have had or tell us about something you have found useful then please click here to complete a short survey. As we reflect on the past year and the difficult times had by all, it is nice to shed some light and celebrate the positives.
Lois and I have been in Cambridge this week, speaking with individuals living in mental health supported accommodation. This feedback is to share with the council what their service users are experiencing and to help the council be able to fulfil the needs of people needing this support now and in the future. We test regularly for Covid-19 by using fast response tests, and we wore the correct PPE on these visits to ensure everyone was kept safe. It was nice to be able to get back to seeing some people face to face again after what feels like forever of virtual and telephone calls.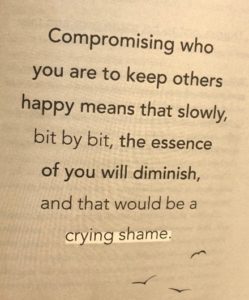 I have recently been reading a book called Kind Words for Unkind Days, by Jayne Hardy. I feel like this has helped me to speak to myself in a calmer and nicer way, which sounds like it should be easy, but it has been a challenge of mine for a long time. I love the messages throughout this book, and I can relate to a lot of what is said. This picture is a quote from the book which particularly stood out for me. After doing my eating disorder video I was nervous about the reaction of others and concerned about what sharing my story could mean about how people thought about me. But then I remembered that my illness is and always will be a part of me, but I get to decide what I do with that. I chose to share it to help others, to challenge the stigma that is around eating disorders and to push myself out of my comfort zone.
I am looking forward to the spring days that are coming and to seeing loved ones again as and when it is safe to do so.
Listen to the way you speak to yourself and try to be kinder to yourself. We owe ourselves that. Even if it is a few conscious moments, you are worth it.
Until next time: stay safe and be kind.
'Find out who you are and do it on purpose' – Dolly Parton.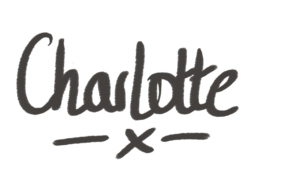 Charlotte
Mental Health Engagement Facilitator