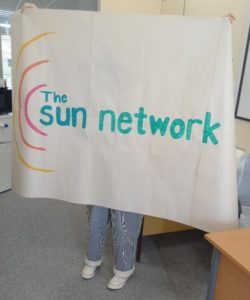 My last blog feels like it was both yesterday and months ago. I am so loving being back in our office for some of my working hours. It feels nice to have a routine again and interacting with my colleagues is a bonus. Our new office is so bright and airy. We are still in the Maple Centre but have just moved to a bigger office for our expanding team. We have been adding the finishing touches to the office which includes this huge SUN Network Logo created and modelled by Vickie.
We have finalised the Eating Disorder leaflets now. They are due to be approved by the steering group and sent for printing shortly. We will upload the leaflets, lived experience and carers ones, onto our website as well. It has been wonderful working on these. We have started working on the online pages specifically for eating disorders now. These pages will go onto Keep Your Head and our website and like the leaflets, are going to be co-produced with individuals who have experienced eating disorders as well as carers of loved ones with eating disorders. It is exciting doing this as we can be more creative and expand on the work we have already done in the leaflets.
As part of the online eating disorder work, Vickie and I have been working on a flow chart of questions to help individuals identify signs and symptoms of eating disorders. In the co-production workshops, it was mentioned that at first, individuals with the illness didn't identify as unwell, or didn't relate the behaviours, thoughts and actions with the illness. This flow chart will hopefully encourage others to recognise this, reach out, get support and challenge the stereotype of what eating disorders are.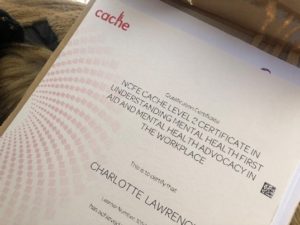 I received my certificates in the post this week, for an online Level 2 Mental Health First Aid and Mental Health Advocacy in the Workplace course that I did. This course was helpful as I completed my Mental Health First Aid course almost 2 years ago now. It was great to do a refresher on my skills and ensure I am staying up to date with my training. Also, nice to add another certificate to my training file. There is something so satisfying to me about certificates and completing training. I think it's knowing I'm working hard to better myself personally and professionally.
I have been trying to make the most of having my husband off work by going on daily walks. This weekend we went to Grafham water and had a picnic under a willow tree which was lovely. Breezy but lovely. The walks are good for my physical health but also mental health as I am getting out in nature and listening to the trees and birds which is calming for me. We do not always go for the longest walks, but it is so nice to have time together where we can talk and be in each other's company. This often gets forgotten about when we are both working different hours and as life takes over. I think our walks are something I want to keep up with post restrictions, even if it's just a few times a week.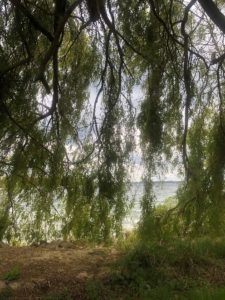 As the restrictions ease and life changes once again, remember be kind to yourself especially during uncertain times. We often forget that we deserve the love and kindness we so freely give to others.
May the flowers remind us why the rain was so necessary." – Xan Oku
All the best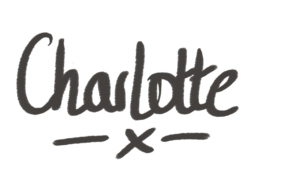 Mental Health Engagement Facilitator