Hello to you all,
Have you had a chance to enjoy the nice weather, when we are lucky enough to be graced with it? I am quite fair skinned, so the hot weather is not my friend. I must be in the shade and topped up with sun cream – always. Have you managed to stay cool during the heat waves?
Let me share with you what I've been working on recently.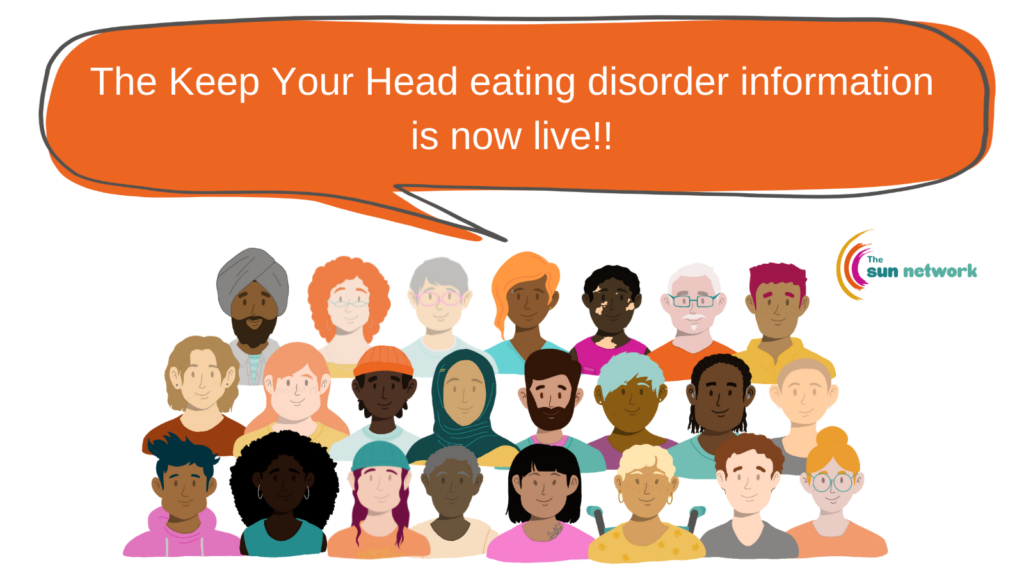 We have gone LIVE with our eating disorder information on the Keep Your Head website. This work started in January with individuals that have experienced eating disorders themselves and carers of loved ones that have experienced an eating disorder. Together, we created leaflets for those with experience of eating disorders, and a separate leaflet for carers that has been highly praised by the NHS. We also designed a dedicated online website page including signs and symptoms and information and where to find support for eating disorders and for carers. You can view this work here.
Vickie and I have started recording video's of individuals sharing their stories of their eating disorder recovery journeys to go alongside the online content. We hope these personal stories will raise awareness, challenge stigma's, empower others in sharing their journey, and also promote that recovery is the most likely outcome. Keep an eye out for these powerful videos on our YouTube and our social medias. The past six months have flown by doing this work. I am so grateful for the individuals that have been involved throughout, sharing their experiences and time creating this work has allowed us to make a meaningful resource.
The eating disorder work has been my priority for a while so now I am looking forward to other projects that might come my way alongside maintaining the information that we have now done.
I've been on my own journey quite recently and would like to share some reassurance for anyone going through similar. I have my own experience of mental health challenges and have recently struggled with accepting that these challenges are changing instead of going away. I felt I was 'better' or 'recovered' because my challenges weren't showing in a way they used to, but instead they had manifested into something else. It wasn't until reaching out and speaking about what I am currently experiencing, that an awareness was created to help me understand the past and present are all a part of the same journey.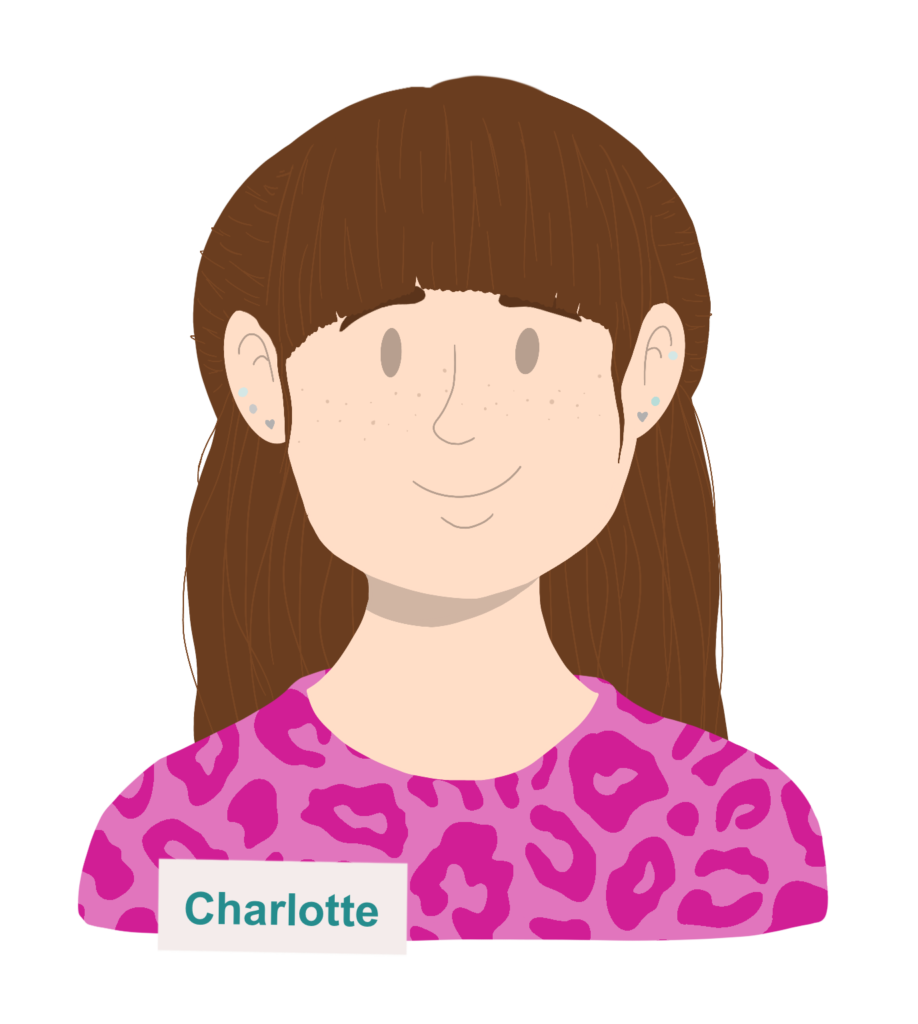 The reality for me is that sometimes we are busy putting on a façade and not tapping in to how we are really doing. I was told about the idea of doing a mini-MOT on myself, regularly. This is when you just sit with yourself for a few minutes and ask, 'How am I doing?' Answer it, and then ask it again. 'How am I really doing?' This habit of checking back in with yourself can be helpful as you are challenging the initial response and tapping in to how you are feeling on a deeper level. It's easy to get swept up in life and not have the time to stop and breathe but just doing this a few times a day can be helpful and mindful. Don't get me wrong, I am still not a pro at this, but small steps are still steps and that's what matters.
So that's you updated with what's happening with me. Short and sweet. I've been working hard on the eating disorder resources and will continue to do so, but who knows what the next month will hold?
Remember to speak to yourself as you would someone you love. Be kind to and with yourself.
P.S. How sweet is my cartoon character? – thank you to our talented Vickie for this. She also did one each for the rest of the team.
Thanks for reading.

Mental Health Engagement Facilitator
The SUN Network.