Hello everyone,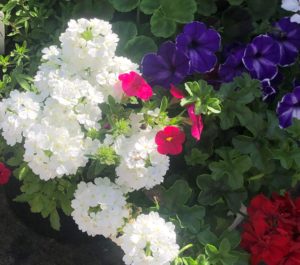 I trust you are staying well, and being careful in this lovely weather we are having at the moment? As more news is being announced daily it seems we can almost see the light at the end of the tunnel, which brings me hope. I've found lockdown quite hard. While I am safe, healthy, and surrounded by loved ones, I miss being social and seeing my friends and being able to live freely, so lockdown has taken its toll on me. As much as I want our lives to return to 'normal' (whatever that may be), I am sceptical of the risks and I for one shall still be taking precautions to ensure my family and I stay as safe as possible. We must hold on a little while longer. These months seem long now while we are experiencing this pandemic and lock down but in years to come, they will seem to have flown by.
This month I have been calling service users who have accessed the Primary Care Mental Health service (PCMH) recently. It has been interesting to speak with service users to gain their feedback on the experience they have had with the service, and how the Coronavirus has impacted their experience with the PCMH service. It is important to hear the feedback of service users, especially during times like these, so we can inform services and commissioners confidentially of what people are experiencing and how best to improve or highlight aspects of services in accordance to the feedback. You are the people experiencing these services so who best to speak with and get feedback from?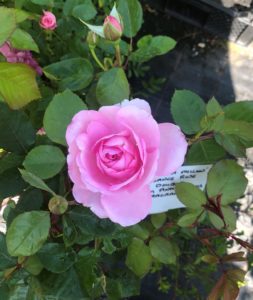 I have finished my Level 2 counselling skills course. We were able to complete the course content via zoom meetings which means I need to sit an exam at the end of the year to qualify the level 2 course fully. This course has helped me so much in my work with the SUN Network. I have a better understanding on how to have more meaningful, person-centred conversations with people, how to listen effectively, and I have become much more self-aware. I hope to use what I have learned and create an effective listening course for all to come along to. To help people have more meaningful conversations and hear others better. Would you be interested in coming along for some free learning? Let me know.
Most months I help Vickie, our social media and marketing manager do the quotes of the day. When I am looking for quotes, I find quotes that I quite like and try to find new ones, but I feel they get a bit repetitive. I would love to know what quotes you like and if there are quotes that you want to share? Any kind of feedback or input from you would be great, whether it's the kind of quotes (e.g. uplifting, real, recovery focused etc.) or specific quotes you want to share, would you like to see personalised quotes or pictures we or service users have taken along with quotes? Let me know. Email me charlotte.lawrence@sunnetwork.org.uk or text/WhatsApp 07907 472024. I think its important to reflect on the amazing work Vickie already does for the daily quotes.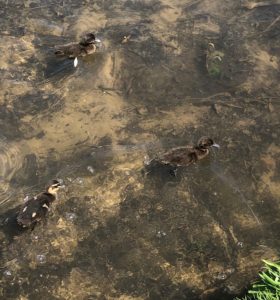 I was able to see some family over the weekend, at a social distance. We went to a lovely garden centre and I saw so many beautiful plants and flowers. Then we had a distance picnic by a stream which was full of life, ducks and ducklings everywhere. Nature really is amazing, and it was so uplifting to spend time outside, which I haven't done in a while. It helped me start the week with a fresh mindset.
Believe it or not, I have been with The SUN Network for over a year now. What a year it has been. I must say it has flown by. I know its cliché, but I feel like a completely different person now than I was a year ago. I've been able to do so much amazing work with the SUN Network, my professional and personal development has come on leaps and bounds in this year alone and I can't wait to see what the next year brings. I am grateful for the journey I have been on and blessed by all the people I have been in contact with over the past year, through my work and personal life.
Things for me to look forward to, well – this is a big one. I've decided to go to university. I count my blessings to be able to say that. All being well, this September I will be starting my 3-year university course for Social Care and Community Pathways BA at a university local to me. I'm so excited for the opportunities I have encountered and the opportunities to come. My end goal is to work in mental health social work; however, I am open to the possibilities this course could show me. If you'd have said to me a year ago, that I'd be going to university a little over a year and a half later I would have laughed in your face, honestly. But with the professional and personal growth I have been on, why stop here?
That doesn't mean that I will be leaving the team, but my hours may be impacted. These details will get ironed out later when I know more details.
Have a great week and stay safe!