Hello everyone,
How are we in July? I think back to what I was doing in January this year and it seems like years ago. Let's be positive and hopeful for what July will bring us.
This week I started a new project on our social media's. I'm doing to be posting regularly about what we are up to and our achievements. We are often good about posting or sharing what other organisations are doing so it's time we celebrate our successes too. This week KC completed his Addiction Therapy online Diploma course and received a distinction with a 99% pass rate. Lois informed us all that we, as a team, have gathered feedback from 293 individuals this quarter on their experiences with mental health and/or drug and alcohol services. Anne virtually attended a CPFT Individual Placement Support (IPS) meeting and has since created a survey so you can have the opportunity to share your experience with mental health employment services, click here to give your feedback. Vickie has been working hard to get our Ebulletin finished and sent out to you all so keep your eyes peeled for that. Keep an eye on our social media's to stay up to date with what we're up to and celebrate our achievements with us.
I have been speaking to individuals who have accessed the Primary Care Mental Health (PCMH) service and getting their feedback on the experience they had. Have you accessed the PCMH service and want to share your feedback? We have created an online survey to allow you to give your feedback anonymously so just click here. If you want to, after leaving your feedback on the PCMH service you can opt to be in our prize draw and you could be in with a chance of winning a £30 gift voucher, simply just for telling us your experience.
We are preparing for our virtual AGM which is fast approaching. It is on the 20th of July at 2:30pm and you're invited! If you want to come along to our virtual AGM, just click on the picture below on the 20th at 2:30pm and you will be taken to the Microsoft Teams meeting call where we will be hosting our AGM.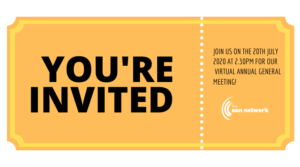 As the restrictions are easing, I have been seeing a few of my friends and family, still at a safe distance. It's been lovely to see them and have a proper catch up after so long not seeing each other. I've been able to catch up with family friends recently whom I haven't seen in almost a year. My best friend and I had a dessert takeaway in her garden, which was heavenly. I went on a walk with my lovely cousin and her gorgeous baby boy – getting out on a wonderful day really lifted my mood. I cherish seeing my loved ones and then coming back to a home full of love gives me strength.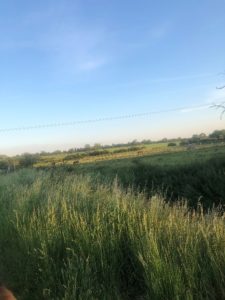 I'm a people person and I have really struggled through this lockdown. I really missed my friends and being social, doing things, making memories etc. To be safe I avoided seeing anyone for several weeks and months, except those in my house. While I am lucky, I have been healthy and have had a roof over my head, I have struggled to cope with the severity of the virus and the devastation it has caused so many people. I am looking forward to a time where we can be grateful that we got through it, when that may be, I don't know but I am hopeful it won't be much longer. I will still be taking precautions to ensure the safety of myself and those around me but stopping to smell the flowers on the way to really appreciate life for what it is, a blessing.
This weekend I plan on doing some self care. Making a point of having some me time to reflect and be mindful. I want to watch some feel good films, get out in nature, pamper myself a little and just give myself the time I deserve. We are all guilty of not looking after ourselves so why not start now? Its not 'one day' its 'day one'.
Bye for now everyone.
Stay safe and well.