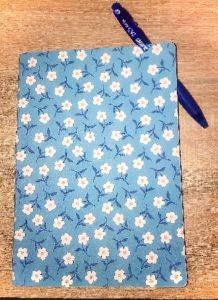 Hello everyone, as another month rolls around, I am here to reflect on my recent happenings and what I have been up to recently. For me, the year is both going slowly and moving at the speed of light which is a really weird feeling.
I attended a virtual introduction to the 'BMI Can Do It' campaign this week, which is a response to the national campaign of 'Better Health' that this region is running. The campaigning is about eating well, sleeping well, and moving more. It was interesting to share our views on the campaign so far, from a professional point of view and a personal point of view, being able to offer my insight to the views of the campaign as a service user to help influence and shape it. We will keep you updated as to if there are any involvement opportunities with this campaign so stay tuned.
Like many others, I have struggled coming to terms with this virus and the devastation it has caused to our lives. I have found that I am good at 'preaching' to other people about how to look after themselves and steps to take to improve their wellbeing, but I can't seem to take my own advice. I am determined to change this. I have started a daily logbook, so I can get my feeling out and onto paper, keep track of what I am eating and my thoughts throughout the day. I am hoping in doing this I will be able to highlight some patterns that contribute to my low moods which will enable me to keep on top of my wellbeing a bit better and to understand myself more.
Have you got any coping mechanisms that help you and want to share? Do you feel able to write and share with us, your own blog on how you are keeping well and looking after your wellbeing? We would love to hear from you. Email me via charlotte.lawrence@sunnetwork.org.uk or you can text/call/WhatsApp me on 07907 472 024 and we can  arrange to meet or chat to discuss this in more detail.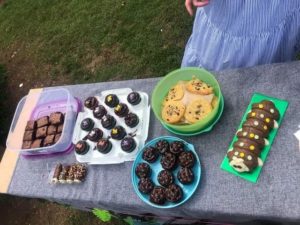 I have been making a conscious effort to meet up with friends and family, while keeping to the regulations. I enjoyed a lovely picnic with one of my close friends and her little boy, my 'nephew'. It was lovely to be outside and explore the rivers and lakes we walked by and catching up after not seeing each other for so long. I celebrated my cousin's birthday and her baby's first birthday the other weekend at a family BBQ. There were lots of lovely memories made and lots of delicious food and homemade goodies which was a lovely treat, how else can you celebrate a birthday?
My Husband and I went on a lovely date night where we spent some well needed time together, laughing and chatting. I appreciate the time I get to spend with my loved ones. Not knowing the future or what is to come makes me determined to make the most of the time we do have together and cherish every moment.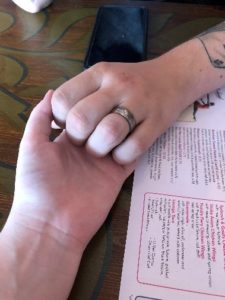 I am looking forward to this month as it may be my last full working month before I start university in September so I will be pretty busy, which is always a good thing. I am ready to get stuck into contacting the next lot of Primary Care Mental Health contacts that I am going to call and ask for their feedback. We have a staff away day coming up this month which I am excited for as it looks to be a reflective day together.
So that's me. It is still a strange time we are all living through at the moment so try to remember to take it one day at a time and be kind to not just everyone else but to yourself too.
Stay safe.