Hello and welcome to my blog.
This is my last week at work for the year, and what a year it has been. I want this blog to be a positive reflection of what I have been up to recently, so I hope you enjoy it. Here goes.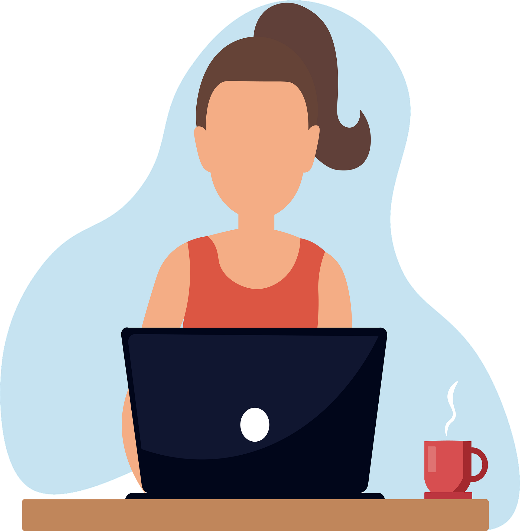 Since my last blog Lois and I had a meeting with the service manager and area team managers of the Primary Care Mental Health Service (PCMHS). It was a positive meeting where we reviewed and amended the questionnaire that we ask participants to answer, on their experience with the PCMHS. We changed the questions to be more current with the times and feedback we receive. These questions will be asked to individuals who have accessed the PCMHS and consented for their details to be passed on to us. If you have experienced the PCMHS and want to share your feedback on them with us, then please click here.
I recently took part in the rethinking care planning workshop last week. It was great to help individuals with lived experience of mental health challenges have an input into how to personalise care plans in the future, based on their experience. The Cambridgeshire Peterborough Foundation Trust (CPFT) nurses were open to suggestions and keen to hear the feedback individuals had. It felt like a positive workshop where the lived experience voices were being heard.
This month completes my first semester at university and what an experience it has been. I feel like I have learnt lots about the social care and community sector and cannot wait to learn more. University life for everyone is very different at the minute, but I am grateful to be accessing the learning regardless. I am a student advocate for my course, so I am all about hearing people's feedback at work and now university too. This is helping me to build confidence in what I do and show that I am an active student while studying. I am so excited to start new modules next year in the new semester and see what else I can learn.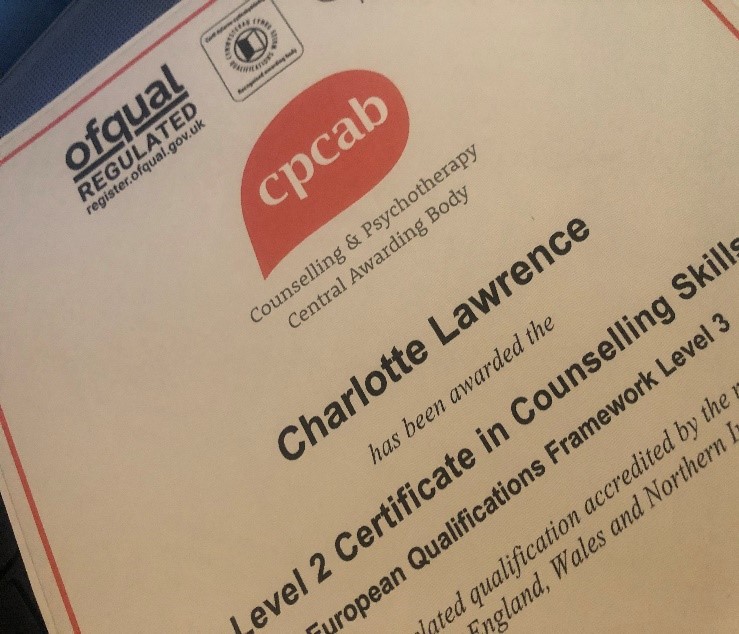 I have received my certificate for Level 2 in Counselling Skills which I am chuffed about. I learnt so much more than I expected to learn on that course. It opened me up emotionally and allowed me to explore aspects of myself I did not know where there. This course was not only about counselling skills but also important people skills: good communication and effective listening. Whether or not you are thinking about going into the counselling industry, I found this course to be a game changer in how I deal with and approach people, but most importantly, the relationship I have with myself. I miss the weekly reflective journals we had to write. I spent that time every week just writing whatever came up for me and exploring it. It was eye-opening for me and a good way to get to know myself a bit better. Checking in with yourself is always a good way to look after your wellbeing. Maybe over the festive period I will make a point of checking in with myself on a regular basis to see what comes up.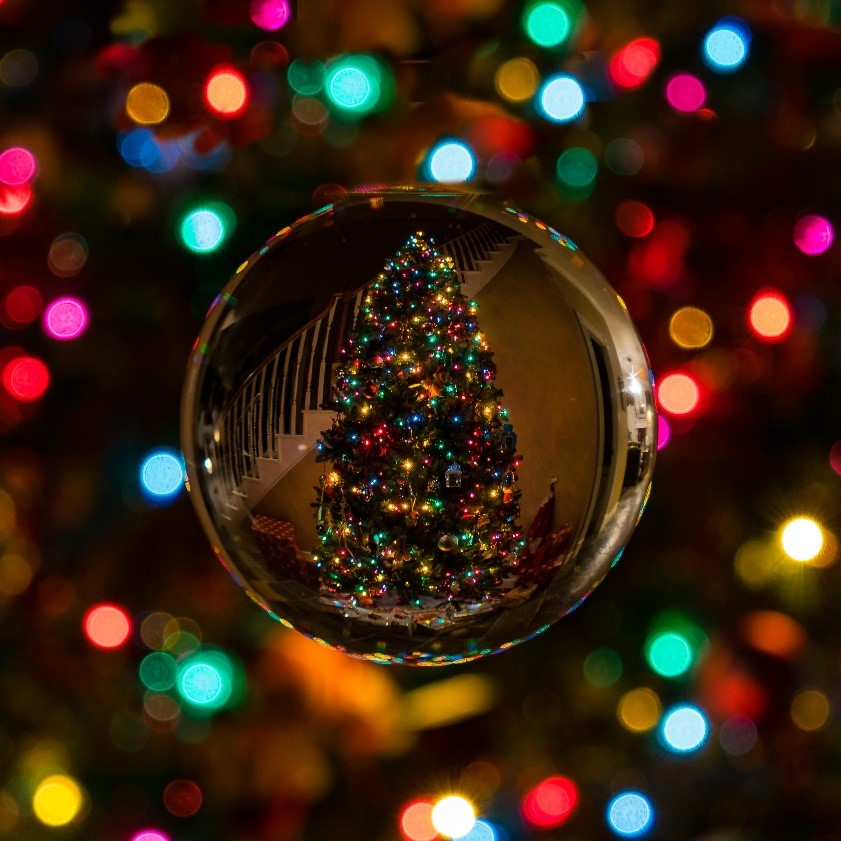 Who knows what 2021 may have in store for us?
I am grateful that I end this year with my health, job and loved ones all safe and well. I think this year has really highlighted, for me, the importance of the little things in life and to cherish every moment as you do not know what is coming.
Stay safe, well, and mindful.
Remember, you have survived every bad day you have had so far, so just keep going.
All the best and wishing you a happy, healthy Christmas and New Year
From