Hello all, I hope you are staying well. During this time of uncertainty we must remember to look after ourselves. At the SUN Network, we have taken the precaution of working from home. Luckily technology supports us in this decision. Working from home is one of the things we are all doing to help us stay well.
It seems like lots of people may be entering a period of self-isolating. Self-isolating can seem lonely, but there are things you can do during these periods to stay emotionally well.
Stay connected. It would be easy in times like these to shut those close to us out in order to stay well, however we have the privilege of the modern age on our sides. Chat on social media or mobile where possible, Skype or video call friends and family – seeing another friendly face can really lift a mood. Communicate in the old-fashioned way, how wonderful would it be to take the time to sit down and write a letter to a dear friend or family member, then for them to receive this?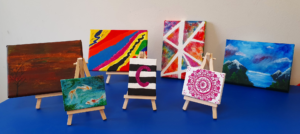 Take up a hobby. This could be a good time to get stuck into that book you've been too busy to read. Or sit and let your creative juices flow. Maybe get in touch with nature by spending time in your garden, especially while we have these lovely sunny spells. Do that bit of DIY you've been wanting to do. You'll be amazed at what you can achieve if you put your mind to it! These are the canvas' the SUN Network team created on Vickie's team time, I still have mine loud and proud on my wall.
Self-care. Treat yourself with kindness and compassion, it's easy to forget to look after yourself. Take a long relaxing bath to unwind. Have a pamper session with face masks and your favourite movie – I for one will be looking forward to this. Practise being mindful and meditating to calm nerves and anxiety. Eat well and stay hydrated. Your health if your wealth after all.
Remember to just take one day at a time.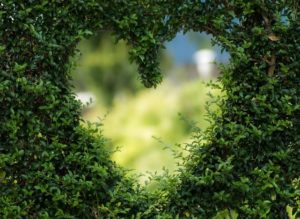 I have been busy calling people for their feedback on the experience they had with the Primary Care Mental Health (PCMH) service. I am slightly taking advantage of people being home more, in order to speak to more people and get their feedback. This feedback really makes a difference to how the PCMH service runs, so it is my mission to ensure we are capturing the true and real experience service users are having. If you have had an experience with the PCMH service and want to give me your anonymous feedback then please contact me on email: charlotte.lawrence@sunnetwork.org.uk or text/call me on: 07907472024.
While KC, our Drug and Alcohol and Dual Diagnosis Facilitator was away I stepped in for him, which meant I was able to attend some meetings on his behalf and visit different services and speak to more service users. I went to a few groups, like Let's Talk Recovery at CGL in Huntingdon and a recovery group run by Gail from the Edge Café at the Church of the Good Shepherd. All the groups I attended, I felt welcomed in by the attendees and staff, it was a lovely environment to be in. The group were supportive and friendly which was great to see. I really felt a sense of community amongst the service users across the drug and alcohol services that I have been fortunate enough to visit. At times the world can be a lonely place but in these groups it seems that everyone comes together and reconnects for the same reasons and purpose. Its humbling to see this and to have been welcomed so warmly.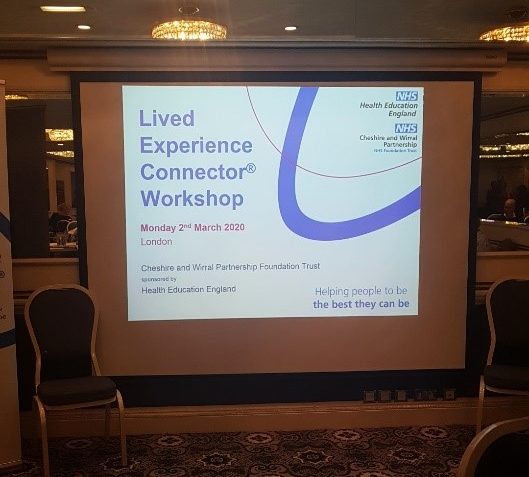 Lois and I went to a workshop in London at the beginning of the month. It was great to learn that in Cheshire and Wirral, service users are working with trainee associate nurse practitioners throughout their course. This means an associate nurse will be in contact with someone with lived experience of mental health challenges for the 2 years of their training, and this person can provide an insight into the service user journey. I thought this was a great idea as it can help students training to become a medical professional, remember the reason they are doing it and who their work will be affecting.
I was lucky enough to spend my weekend in London seeing my favourite artist in concert with my best friend and lucky enough to see Ant and Dec's Saturday night takeaway Live! So much excitement and confetti over the weekend, Sunday was a rest day where I recuperated – which was much needed. Have a good week and take care of yourself.