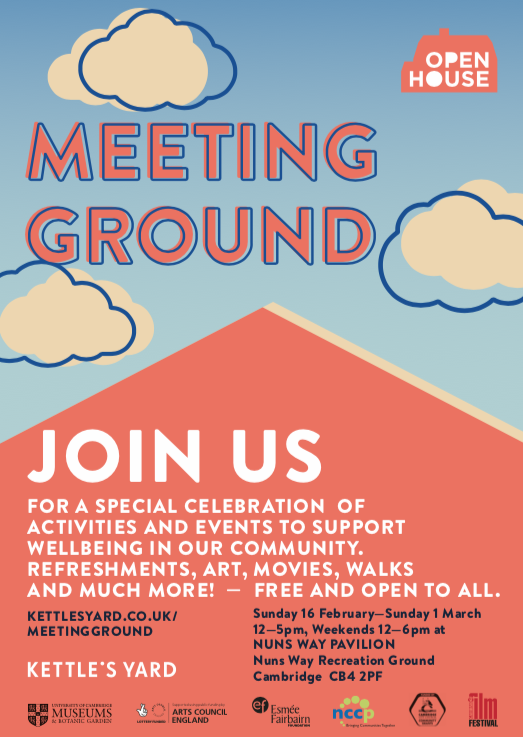 Meeting ground is hosted by Kettles Yard artists in residence, they have been focusing on well being and mental health with the community in North Cambridge. 
Over the two weeks they will be hosting free workshops and offering a safe, creative and positive space. on Monday 24th February there is a breathing workshop at 2pm – 3pm with Lisa Sibley, following the workshop I'll be there offering a Walk for Wellbeing – an opportunity to walk and talk. It is one of many days of interesting and inspiring opportunities.
It's a busy time with some really positive incentives to get out and about if, 'Arts on Prescription' launched their 'Creative Cafe' last month, offering a creative space in the cafe area of The Shed ' the Cambridge Junction. It felt really nice in there, gentle and relaxed. If anyone would like to catch up with a coffee there, let me know.