First Impressions  I found Qwell.io very friendly and welcoming.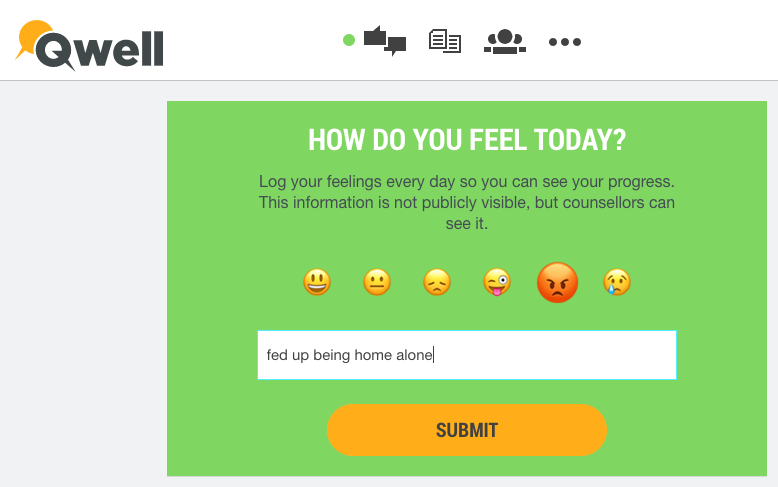 I thought the idea of having a log on how you're feeling when you enter the site was a really nice touch, as it helps the user to ground their emotions, which in turn may help to find which section of the website/articles you should focus on.
Forums: I find the community aspect amazing, I can see that being an extremely useful aspect, as it helps users feel attached/involved in society, which in turn helps to break down the barriers of social isolation.

Articles: The level of written communication throughout the website is of a very high caliber, and the articles are written in a very universal way, making for both interesting and comprehensive reading. I was very impressed with the subjects covered by the articles, and found the openness of the writers refreshing.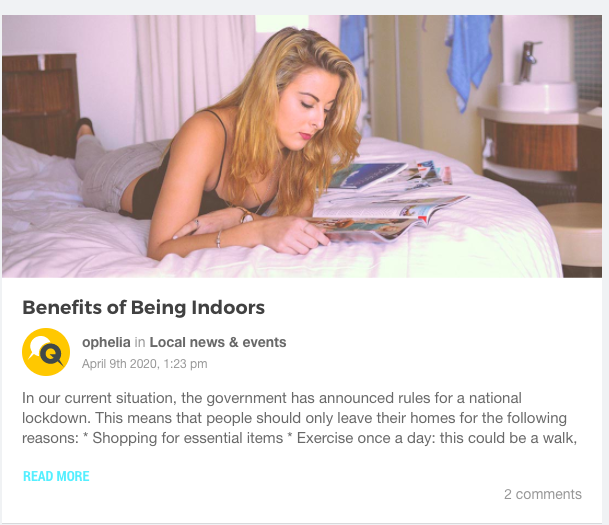 I thought the idea of being able to save articles to your favorites was a neat idea, as this allows a user to be able to build up a mental health "tool-kit".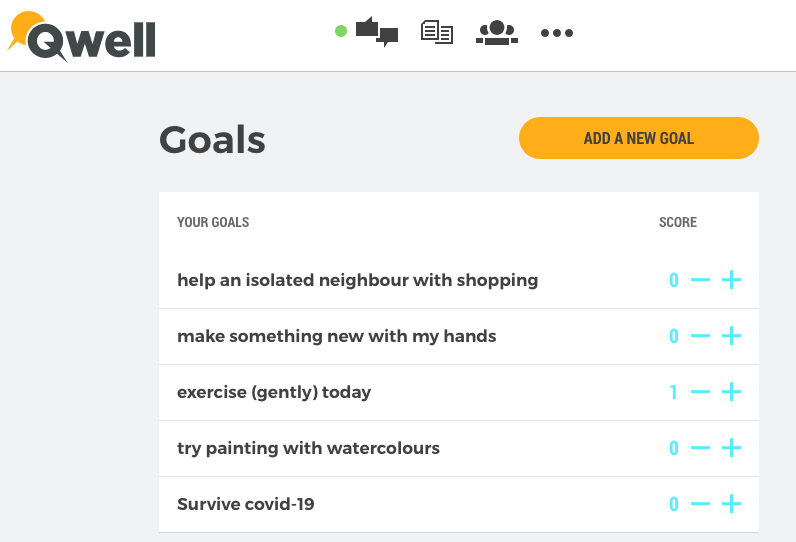 Goal-tracker:  I feel this is an extremely useful tool for both goal-orientated users, as well as those that may struggle to remember what has been spoken of in their meeting with one of the online counsellors.
Suggestions to Improve:  It would be helpful to have more labelling on the main-page buttons (such as if you hover over them, they tell you what they are) as on first look around I found it needed a bit of time to navigate the different icons, to find the further categories/pages. Another improvement would be for it to be rolled out nationally.  I have talked to several people who would benefit from a service such as this, but they are outside the catchment area of the service. 
J (Guest Blogger) and Sun Network Member