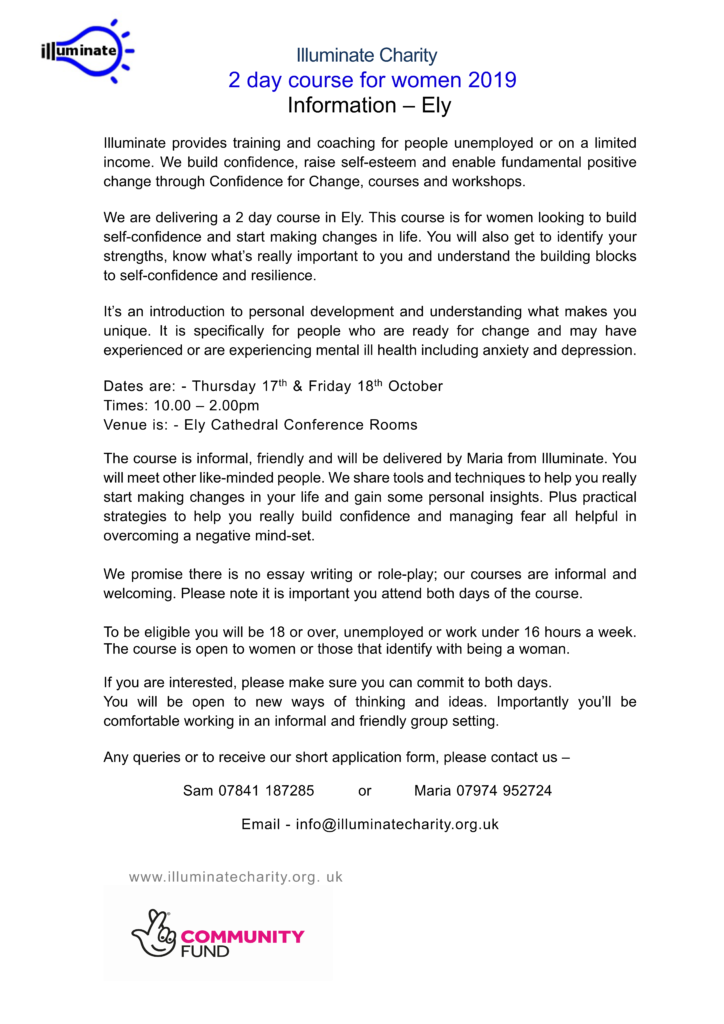 Illuminate are pleased to announce they have a new course that is open for applications. It is based in Ely and will be a 2 day course for women and those that identify with being a woman, on 17th and 18th October. Further details are attached or can be found on our website at here.
Applicants will need to be 18 or above ( no upper age limit), be unemployed or working part time and want to learn more about confidence and the strategies to improve this. The majority of people who access our services are living with mental ill health, but this does not need to be diagnosed. They also work with people with physical disabilities and mild learning difficulties.
Ely is well accessed from Cambridge by public transport, so they are happy to consider anyone on the course irrespective of where they live, provided they can get to the venue which is very central in Ely.
If you would like the application form or wish to discuss suitability for someone you support, please do get in contact with Sam ( 07841 187 285 ) or Maria ( 07974 952 724 ) or email info@illuminatecharity.org.uk .