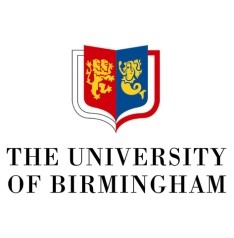 The contribution of the voluntary sector to mental health crisis care in England by the University of Birmingham:
Invitation to participate in a focus group
July 24th from 1.00 – 3.00pm
with lunch available from 12.30pm
at
 Meadows Community Centre, 1 St Catharine's Road, Cambridge CB4 3XJ
The University of Birmingham is undertaking a research study to understand the contribution that voluntary sector services (such as Sanctuary, Samaritans and Lifecraft) play in providing support to people experiencing a mental health crisis.
A focus group is taking place in Cambridge to explore the experience of using such services for support during a mental health crisis and what kinds of support people value at this time. This information will inform the next stage of the research.
We are inviting people who have had experience of a mental health crisis during the last two years and have used a voluntary sector services for support. This can be any kind of mental health crisis but one that led you to seeking support from any kind of voluntary sector organisations. You must be over 16 years.
The focus group will last two hours. Lunch will be provided and you will be reimbursed for any travel expenses and receive a payment of £15 as a thank you for taking part.
We will share the findings of the research with you in a short written report. All the findings will be anonymised and you will not be identified. It is hoped that the findings of the research will help improve the care and support that others receive during a mental health crisis.
If you would like to take part in the focus groups, you can find out what is involved and book a place by contacting Francesca Tomaselli on F.Tomaselli@bham.ac.uk.  If you would like to discuss further, you can also contact Karen Newbigging, the principal researcher, on k.v.newbigging@bham.ac.uk or 07974-929367 for more information.
More information about the study and the research team, which includes people with personal experience of a mental health crisis, can be found here.