What's Charlotte been up to this week ?
My week started with taking part in the Children & Young People Suicide and Self Harm Learning Event at Newmarket Racecourse. It was great meeting other charities, organisations and service users and discussing the changes or implementations going on around such an important subject. It was great to meet people who spoke about their own experiences with self-harm and suicide, to hear their journeys and how they coped during the hardest times in their lives and yet have come out on top is inspirational. I enjoy hearing the hard work that is going on within the mental health industry and learning about new knowledge or ideas to help improve the services for those accessing or trying to access.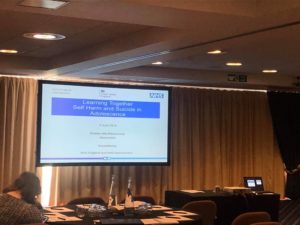 This week marks the start of my new working hours because I have been lucky enough to attain a job in the beauty therapy industry. I trained as a beautician at college and have always had a passion for it so to be able to do that job as well as The SUN Network work was very important to me. I love that I can have a job in two different worlds that both mean so much to me. It may be hard to balance two jobs, but I'm determined to make it work and so excited to continue doing what I love.
I have recently qualified as a Mental Health First Aider. It was a great course and gave me so much information that I can use every day in my job but also in the event where a mental health first aider is required. The course has given me the confidence to be able deal with any situation that may present to me at work and/or in my personal life regarding mental health. I think it is so important that Mental Health First Aid is regarded as important as First aid and really think that this is starting to take place in many organisations, businesses and other workplaces.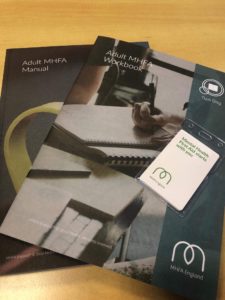 As always, I look forward to seeing what the next month will hold for me and what new opportunities or knowledge I can obtain while working alongside our amazing team, colleagues and service users.
How do you feel you're supported in the workplace with your mental health?
We'd love to know your thoughts,