I'm KC and I joined the SUN Network team in April. My role is to help amplify the voice of services users in our county, especially regarding drug, alcohol and mental health services. I've been an engagement facilitator a month.
So far, I've met people at the Access Surgery and The Edge Café in Cambridge, chatted with some and got their feedback of services. Some of these I'd met already when volunteering at CGL Cambridge. I've met friends who are training to be peer mentors, I've made new friends, and met volunteers with inspiring stories. I've sat-in on training and recovery support groups in Huntingdon and Cambridge, Histon, St. Neots, Peterborough and Ely. I visited CPSL Mind where I heard about BPD (Borderline Personality Disorder) and I learned about Motivational Interviewing from the Trail Blazer team.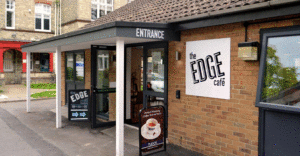 Here's some early thoughts from my first month:
Every day that I get to listen to someone in recovery is a rewarding day for me. My passion is to have a conversation where people can feel heard, be valued, and maybe even find more hope. I hear complaints about people's experience of our services and I hear about people's resilience and heart. I hear about pain and suffering and I hear about selflessness and care. I hear about frustrations when things go wrong and I hear amazing stories of service users, family members, volunteers and staff.
I'm practicing juggling a busy diary and traveling to see people like never before because until last month, I was more accustomed to spending most of my work time at one location. So I've learned that I need to add at least an extra five minutes to my schedule if I'm riding my bike (because locking/unlocking it and parking isn't calculated into Google Maps estimation). I've learned that I need to leave even more time for parking when driving, (and sometimes I need coins and correct change). And most importantly, I'm learning it's worthwhile to add even more time if I get an unexpected opportunity to meet and chat to a service user. This is a crucial part of my job, so it's great that I enjoy being spontaneous and listening to people.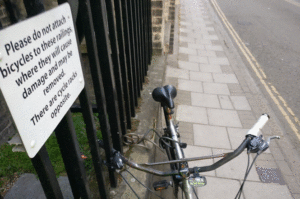 I'm going to be blogging here once a month, and plan to write about the things I hope you might find helpful and interesting. For example, options for CBT (Cognitive Behavioural Therapy) in our county, pathways to get different sorts of mental health assistance and differences between some of the most popular addiction recovery models and why you or a loved-one might benefit by choosing one to tackle substances or behaviours that won't shift without some extra focus. Maybe I'll write some thoughts on a study I found that links our attitudes to trauma with the likelihood of getting PTSD (Post Traumatic Stress Disorder). I plan to write about mindfulness and meditation as well as the topic of volunteering.
Working for the Sun Network is still very new to me, but it's already hugely rewarding and I do enjoy the privilege of being able to listen to so many people in our county and their stories while I amplify their voices with the aim of improving services as we look ahead.