K.C's week
One thing about this job that's great is meeting lots of people.  What a privilege to hear people tell their stories.  I realised to do this job I'm going to need to work on a big weakness of mine: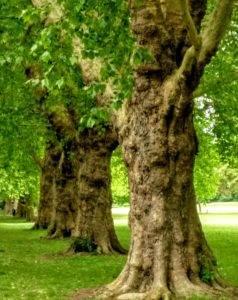 I'm rubbish at learning names!  Often, when someone is introduced to me, all my brain seems to be doing is distracting me with thoughts like, 'listen!  Don't' forget this person's name!' and 'Oh no, you've forgotten it already!'  So, of course I searched the internet for tips and have been working on trying to relax, focusing on paying attention to the name, finding ways to say the name a few times in that first conversation, and looking for a creative, silly or even odd association I can think of to connect the new name in my memory and the person in front of me.  I learned the name Dawn easily because I could picture her with the morning sun rising behind her.  If only all names were this easy.  
Anyway…
Addiction Recovery Meetings:
I've spent some time in addiction recovery meetings and thought I'd write here a little about what I've seen.  There are recovery support meetings ran by our Drug and Alcohol Services which I've had a very good feedback on.  And I've had the privilege of being involved with some of these groups so I can confirm, from personal experience, they are welcoming, safe and very supportive.  There's a mix of good facts to learn balanced with space to hear and be heard about our own experiences.   Isolation is something I hear universally associated with addiction, so a recovery meeting is a great way to get out, get some support, and get connected.
To complement meetings in the Drug & Alcohol Services, there are many meetings in the community.  As is usually the case, 'one size doesn't fit all'.  So here's a little information about two types that I've seen:
SMART Recovery is a self help group created to help recovery from any kind of addiction–substance and/or behavioural.  Search for a meeting near you on their website here and have a look at their message.  My view is that some main aspects include that they believe not labelling anyone as an 'addict' is helpful.  They say sort out the problem that the addiction tries to ease and you can learn new ways to behave.

Besides saying that addiction isn't part of a person's identity, they say that coming to meetings is a temporary thing that should be started when helpful and finished when not needed.   These groups use principles from psychology, looking at urges, goals and other ideas with worksheets and mutual support from within the group.  The meetings include a check-in at the start where people can share how they've been doing.  Then there's a check-out at the end where people might crystallise something learned, an idea that helped, something to try for the next week.

This self help perspective might work for people who are confident and are interested in implementing proven tools of psychology with support of others.
Twelve Step programs are based on A.A. (Alcoholics Anonymous) and their program that started in the 1930s. 

These groups are made up of volunteers who all experienced their own addiction and recovery. 

They are passionate about recovery and they aim to focus on sharing experiences, strength and hope.  A big principle used in 12-Step is that connection is the solution to isolation.  We can't do recovery alone.  We need to connect to others and we need to admit that we are 'powerless'.  The 'rooms' are places with a lot of personal humility and shared confidence that recovery is possible.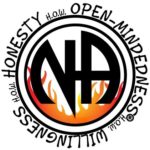 But I've heard more than one person describe the atmosphere of regimented sharing and scripted readings of confident recovery promises as 'odd' at best and 'cult-ish' at worst.   There is a lot written about this program and it's not always represented accurately on films or in other stories.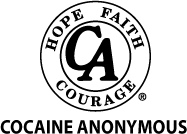 Many think it's a religious program but the way it should work is every attendee explores their own expression of a higher power, and everyone supports each other and their shared addiction experiences, while respecting the diversity of each person's unique spiritual journey and beliefs.  Many members are confirmed atheists, some of whom refer to God as G.O.D. (Good Orderly Direction).  Plenty identify with their own experience of traditional spirituality, and just as many practice their own custom made non traditional spirituality.  The main thing is that each person defines how they will rely on a power outside (greater) than themself.
This spiritual program might work best for people who feel they have tried everything and are willing to come humbly, ready to take responsibility for their recovery, while being open minded and listening to others stories for experiences that resonate as familiar. 
All the groups (whether in-house in the Drug & Alcohol Services or anywhere else out in our communities) aim for confidentiality and anonymity to help make a safe place for mutual sharing so support can thrive.   None are perfect, but most do a great job of welcoming.  Many find them very useful.  You might find other useful information on our Keep Your Head Website, for example here is a good list for addiction recovery.
What do you value most from a recovery group?  See poll results, comments, add your own thoughts, and/or vote here on Twitter.