Hello, I hope everyone is keeping safe and well.
If you have read any of my blogs, you will notice that I love animals and nature. So it's no surprise that my blog will be about nature again. I really feel the benefits from being out and about, regardless of the weather. There is always something beautiful to see, come rain or shine. I took my dogs for a walk yesterday. It's a walk I often take them through fields and wooded areas, but yesterday, I really took the time to stop and look more closely at what nature was up to. And what I saw real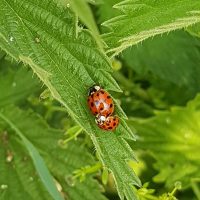 ly surprised me.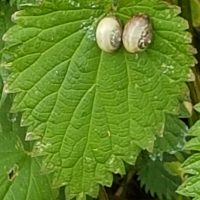 This was the first time I had noticed the snails on the left on the nettles, however, once I started looking, there were thousands and thousands of them everywhere. Same with the ladybirds on the right, there were loads of them too. I am seeing more and more black ladybirds with red spots too or Harlequin ladybirds as they are known. They are here as the weather is warmer at present.
I have really enjoyed paying more attention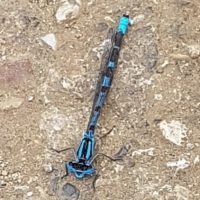 to the smaller elements of nature on my walk and thought I'd seen a dragonfly, until I watched Springwatch and realised it was a Damselfly. A beautiful electric blue colour. You can catch up with all the Springwatches on BBC iplayer.
You can just see the damselfly's wings along its body. When there are dozens of them flying around it looks amazing. Little flashes of bright blues in amongst the hedgerows.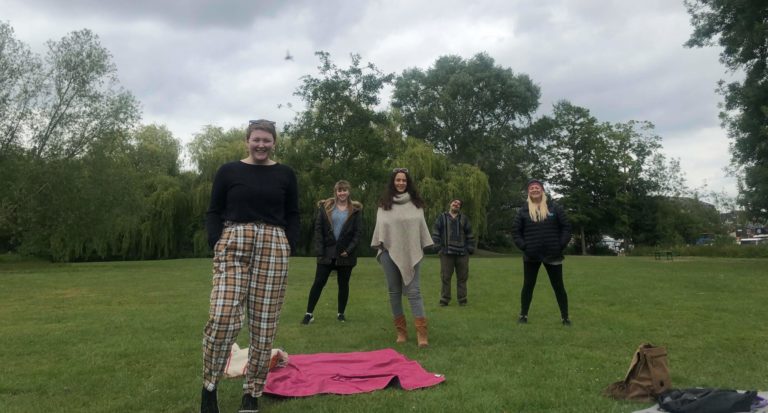 We had our first face to face socially distanced team meeting this week. I can't tell you how lovely it was to sit with the team and catch up on all our work. It is lovely seeing them over video, but you can't beat face to face interaction. If you are meeting other people face to face too, observing social distancing. Stay safe.