Hello there.
I hope everyone is keeping safe and well in these very surreal times.
This can be a real test of how self-motivated we can be. The SUN Network team are having weekly meetings on a video link and checking in with our wellbeing. We are looking to improve our professional development with some online learning whilst we have that opportunity. This will all broaden our working knowledge and also benefit us personally as we have something fun to focus on.
For those that received our Ebulletin I hope it was useful. If you haven't seen it, you can read it here. It includes a variety of involvement opportunities where you can still have your say and share your thoughts.
If you can spare two minutes, we would love to hear how you are coping and any tips you may have to share. You may have seen some of our tips on Twitter or our Facebook page. We are also attending regular video meeting with commissioners and services so we can feed back your thoughts and concerns around what is happening to the services you have been, or would like to access. They can then look to address any issues that you may raise.
Give Feedback here
or you can keep up to date with what services are offering in Cambridgeshire and Peterborough by heading 
to Keep Your Head.
CPSL Mind have launched a new online chat support service called Quell and you can access that here and if you do access Quell, we would love to hear your feedback about it.
I am trying to do yoga to counteract the fact I am sat on my couch most of the day working, and who knew how inflexible I was? Touch my toes. I can barely reach my knees! There are lots of free yoga videos on Youtube and there is no need to buy expensive equipment.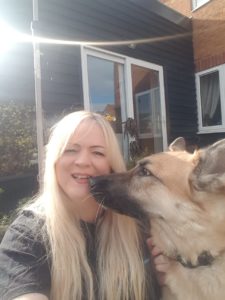 Lots of people are watching zoo cams at the moment. What could be more lovely than watching these beautiful animals chilling out, completely oblivious to the current world situation? Definitely a good place to lose yourself for an hour or so. Edinburgh zoo have one (you can view that here) as do San Diego zoo (you can view them here).
I have been baking to put to good use ingredients in the cupboards before they go out of date, and can now thoroughly recommend Cherry Bakewell Tarts made with chocolate spread instead of jam. I guess that would make them Choccy Bakewell Tarts. Have you made any unusual meals that turned out to taste amazing? Or discovered new interests and hobbies you never knew you had?
Stay safe everyone and stay in touch.