Mental Health, Drugs and Alcohol and Co-Occurring Conditions
"Nothing about me without me" (Equity and Excellence: Liberating the NHS, July 2010). This relates to the concept of shared decision making with service users and carers being experts by their own experience.
The SUN Network exists to ensure high quality, appropriate Mental Health and drug and alcohol services are being delivered throughout Cambridgeshire and Peterborough to meet the needs of adults.
We do this by involving people who have experienced mental health challenges (and where possible their carers) and/or Drug and/or Alcohol use to work with commissioners to shape how these services are delivered now and in the future.
Here at the SUN Network, we have a joined-up approach to our work. This means we work collaboratively with service users and services to ensure the voice of service users is being heard. We have worked with many services and organisations, involving service users along the way.
Some of the feedback we have received from the services and organisations we have worked with is below (service feedback/ testimonials
Free SUN Network Crisis Card available to help you self-manage Crisis Card
Available in a wide range or locations, including but not limited to: Mind in Cambs, Lifecraft, Recovery college, Richmond Fellowship, The Sanctuary's, Peterborough & Fenland Mind.
Or you can email us at enquiries@sunnetwork.org.uk and we can post one out to you.
Have you had an experience accessing mental health and/or drug and alcohol service in Cambridgeshire and want to give us your feedback? Get in touch! You can do it anonymously. We are here to listen.
Where you can get support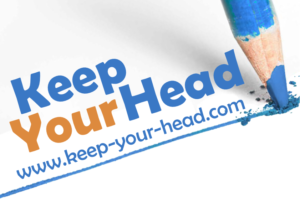 Keep Your Head is a one stop shop for information on mental health and wellbeing in Cambridgeshire and Peterborough. It can help you to find local services and get tips on ways to improve your own wellbeing, and how to look out for others.
The site has been developed through a collaboration between Cambridgeshire & Peterborough Clinical Commissioning Group, Cambridgeshire County Council, Peterborough City Council, and many voluntary sector partners including the SUN Network and Lifecraft.