Hello everyone,
I hope your all having a lovely week so far and that the newest announcement from the Prime Minister may have lifted your spirits like it has mine. I cannot believe it's time for another blog, the months are flying past!
Since I last updated you all I had the pleasure of meeting 7 individuals who wanted to be part of the re-tendering process, which is fantastic, I managed to catch up with all of them over the past month (in person!) and hear their experiences and what they want from the housing services supporting them. Being able to hear directly from individuals with lived experience is one of the best parts of my job, and now being able to meet in person has made so much difference as it can be very difficult to connect with someone through a computer screen.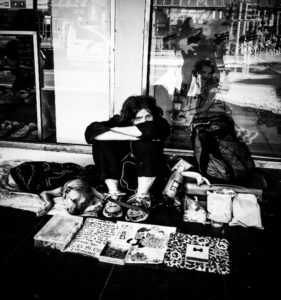 Last week I joined Karen from Caring for Cambridgeshire's Homeless on one of her evening rounds, walking round central Cambridge offering hot drinks, food parcels and necessities to those rough sleeping. I had heard of the work Karen and her team of volunteers do, and their praises have been sung by the outreach workers of Cambridge so I had to know more. There was coffee or soup on offer and packs of hand prepared food to be given out, these were taken with great thanks and appreciation by over a dozen individuals rough sleeping. However, there was so much more given than something to eat or drink, it was someone's time and compassion, someone who knew these people and had built the trust where they would confide in her and she could direct them to help where needed.
Whilst being out with Karen I heard that many of the people sleeping rough have been housed previously and became homeless and the cycle repeated, and this was due to gaps in the system. I heard from one gentleman that he was waiting to be housed again but was worried as he didn't feel prepared to handle accommodation from living on the streets for so long. Hearing things like this reinforces how important co-production is, as to improve services you need to understand what's missing, and the best people to explain this is those who have used the services.  Coming away from one evening with Karen, I felt overwhelmed and blessed all at the same time- blessed that I have not been in a position of being homeless but also overwhelmed, as I know that more needs to be done to help prevent bedding down on the street because there is no other option, and that there is no quick fix to this never-ending cycle.
So, it's been a month of new experiences, intense emotions and continuing my fine balancing act- but I would not change a thing.