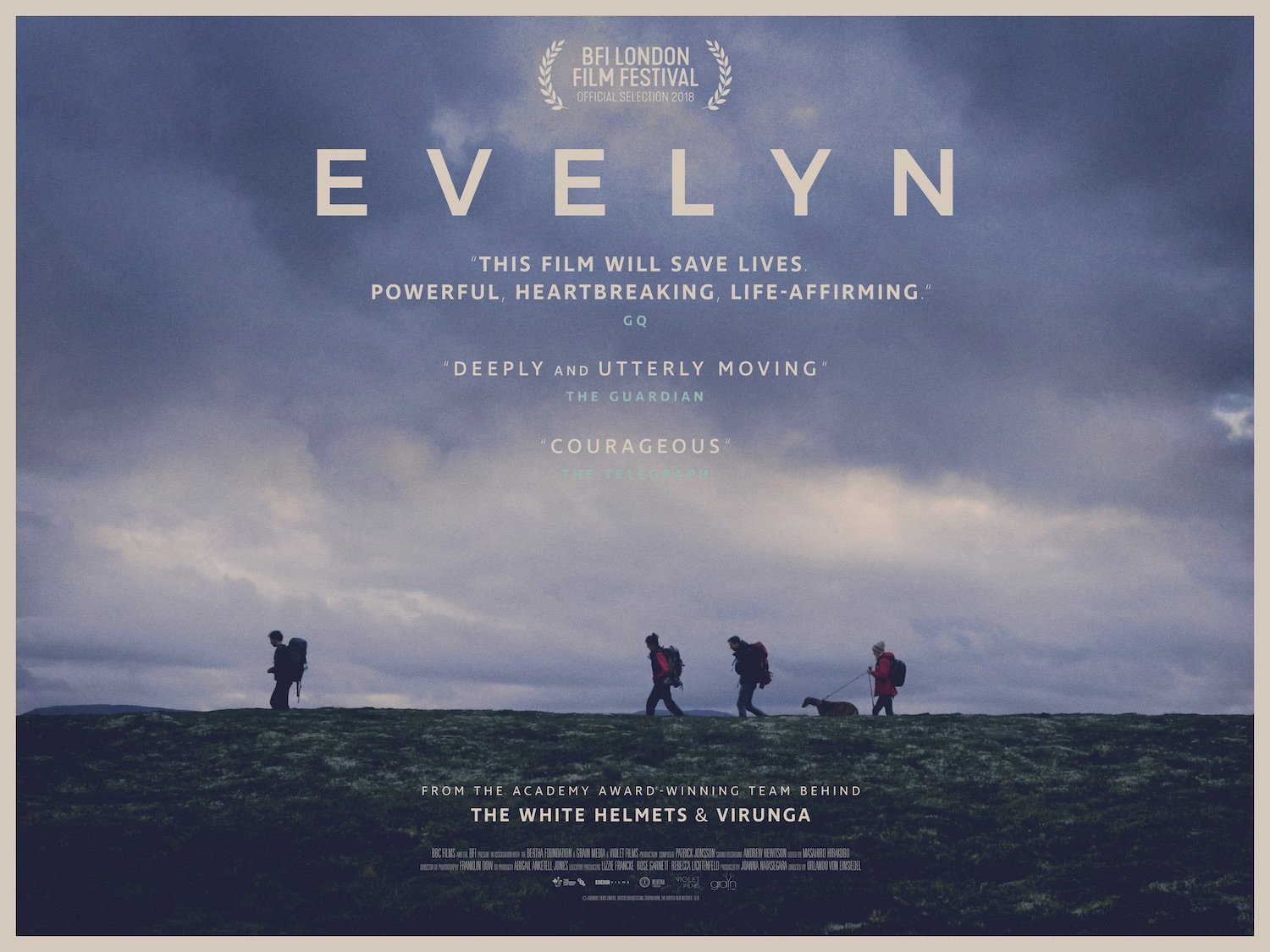 There is a new film Evelyn and the film's upcoming Cambridge screening is this weekend on Saturday 10th November at the Cambridge Picturehouse.
Here is the trailer for the film – https://youtu.be/n_CPWU1REaM
The film tells the uplifting and brave story of one family on a journey of remembrance, as they walk across some of the most stunning landscapes of the UK, in memory of their brother and son, Evelyn, who tragically took his own life over a decade ago. It took the family 13 years to strike up the courage to talk about what happened to Evelyn, and the film chronicles their process of coming to terms with what happened – addressing their grief and opening up to each other as a family.  At our most recent screenings, it has been amazing to see people being incredibly touched by our film and being moved to talk, share and open up to each other about experiences of struggles with mental health.
"Quite simply, this film will save lives." – GQ
"A deeply moving film… Brave and Inspiring" The Guardian  ★★★★
"Phenomenal, life-changing." Evening Standard ★★★★★
Here is the link to tickets for the Cambridge Picturehouse screening – https://www.picturehouses.com/cinema/Arts_Picturehouse_Cambridge/film/evelyn-plus-qanda-and-walk
Help us spread the word of the screening through social media and also come along yourself with friends and family.