A few weeks ago, we announced our new Mental Health Research Project exploring the barriers, challenges and difficulties that LGBTQ+ young people face when trying to access mental health support.
We are now looking for young people to participate in research sessions where you share your views about accessing mental health services with our project lead, Catt. This a paid opportunity open to LGBTQ+ young people aged 16-25 who are living, studying or working in Cambridgeshire or Peterborough. You do not need to have accessed formal or informal mental health support, or have accessed The Kite Trust services, to take part in the research sessions.
There are only limited spots available, so make sure to get in touch ASAP!
Keep reading for all the information you might need:
Research sessions will take place in October 2021 at a time that is convenient to you, online or in-person. Sessions can be 1:1 or in a small group, whichever you prefer.
In these sessions you will be asked about:
Your views and experiences of accessing mental health support
The barriers that LGBTQ+ young people face
Things that make it easier for LGBTQ+ young people to access support
How things could be improved
The sessions will be relaxed and informal, and you'll be able to take breaks or end the session any time you want to. You will never have to talk about anything you don't want to.
Key Facts:
Each session takes 30-60 Minutes
You will receive a £15 payment or voucher as a thank you
If you receive benefits, we can work together to find an alternative solution that does not interfere with those
If you know LGBTQ+ young people aged 16-25 in Cambridgeshire or Peterborough then please feel free to pass on this opportunity to them.The research sessions will take place in October and will have limited spots, so please let us know ASAP if you or someone you know would like to join!
Who is doing the project?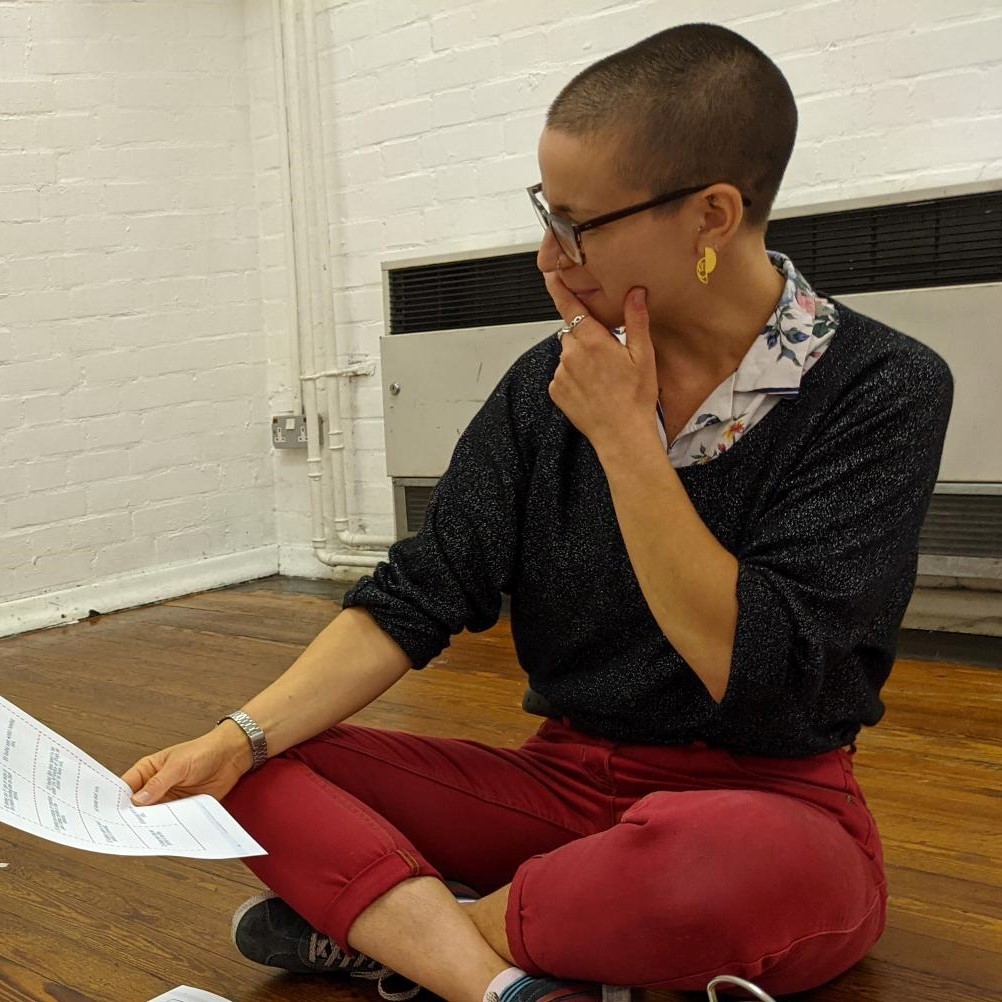 Meet our Project Lead, Catt (they / them)!
Catt is a researcher and youth worker for The Kite Trust with a lot of research experience in various areas relating to the lived experiences of (LGBTQ+) young people. Many of you will already have met them during the Summer Programme and at groups. They are incredibly passionate about making things better for LGBTQ+ young people and will work hard to make sure this project represents you.
Contact: catt@thekitetrust.org.uk  |  07375068267
If you are interested in getting involved with the research sessions, please get in touch with Catt at catt@thekitetrust.org.uk or on 07375068267. You can also speak to any member of The Kite Trust staff and they can tell you more about the project or put you in touch.
All the best,
The Kite Trust Team