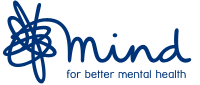 Would you like to be involved in evaluating a major new mental health programme?
Opportunity for four women in Evaluation Advisory Group
The McPin Foundation are looking for four women to join an Evaluation Advisory Group, to support the evaluation of the Women's Mental Health Peer Support Programme run by Mind and Agenda (the Alliance for Women and Girls at Risk).
Group members will need to:
• Have personal experience of mental health problems and/or multiple disadvantage
• Be able to attend four meetings a year at McPin offices in London (between November 2018 and early spring 2020)
• Respond to occasional correspondence via email
Payment of £50 per meeting will be offered and all reasonable travel expenses will be reimbursed. Applications close on Friday 19 October 2018. Best of luck!