It's our first blog post! 
Charlottes Blog – W/C 2nd May 2019
As my first month working with The SUN Network almost ends, I can safely say it's been incredible. This week we invited a lovely service user along with us to attend the Cambridgeshire and Peterborough Suicide Prevention Implementation Group. It was great to meet people who are working so hard to prevent suicides in this area. Many new ideas and meaningful conversations about how we can collectively all help such a tragic and sad area of the mental health community.

I popped in to the Red2Green group in Ely also, it was great to meet the staff and service users there. They embrace all walks of life, it felt like a community of people learning and growing together in a supported safe environment.
I completed a piece of work for us about Breaking Stigmas, this piece I did was on Personality Disorders (PD's). I did research about the stigma around PD's and investigated any help that might be useful for those living with a PD diagnosis or those who know someone with a PD to hopefully reduce and challenge the stigma surrounding them. Knowledge is key and I loved doing this work to hopefully raise awareness for Personality Disorders. I also hope to do more Break the Stigma pieces soon.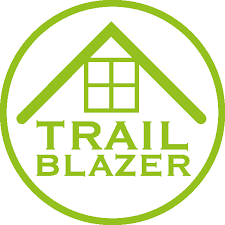 I am excited to do my trailblazer course next week. Their aim is to support people who may have conversations with those at risk of homelessness, encouraging motivational and positive conversations.
I am soon to be attending Mental Health First Aid which will be so useful and eye opening. I also hope to meet more and more service users as the weeks come, listening to their experiences to be able to create an accurate representation of services with honest, real feedback in the hope to better the Mental Health services for those who need them , when they need them in Cambridgeshire and Peterborough.
And that's what's been going on this past week!