Ever wondered if a service was for you but felt worried or anxious about trying it and not sure what to expect? Well we have a service user review of Qwell, a service supplied to Cambridgeshire and Peterborough through CPSL Mind so you can have a read and see if it sounds like something you would like to try.
Review:
What is it? How do I access it?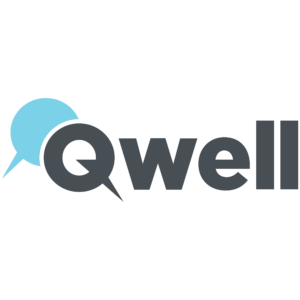 Qwell is a brand new online wellbeing support community from CPSL Mind as part of their Good Life Service. You can access the service with any device that is connected to the internet. The service is free of charge and is for adults who live in Cambridgeshire and Peterborough.
To start using, simply click on the "Qwell" link from CPSL Mind Homepage under "Our Services" (or click here)
There is a quick and simple sign-up process which takes about a minute. This is anonymous and you have the option of using a "private browsing" feature (referred to sometimes as "incognito")
This service is completely on-line…. At the time of writing, the Covid-19 situation is on-going with many services moving temporarily to online only. Qwell has been designed to be on-line from the start. And completely on-line it will continue to be once the Covid-19 restrictions have been lifted.
The site is of course available 24/7 but for the counselling element, counsellors are only available Mon – Fri 12pm – 10pm and 6pm to 10pm on weekends.
What's it like? What's on offer?
After registering you are asked "How are you feeling today"…. You have a choice of emoticons and can write a reason the old-fashioned way if you want to 🙂
There's a lot of information about mental health on the first page. The Qwell magazine articles are on a wide range of mental health and self care subjects. The variety and content is good even though this is a brand new Good Life service. You also have the option of submitting your own articles too. I feel I will contribute in the future.
I very much like the "private browsing" feature which is a bonus if you're using a public computer.
There is a forum (moderated) with lots of stuff. It's broken down into sections so you can easily search for what you want without trawling through a list of threads. Information is posted here by Qwell employees too. You can have a good read, join in a current discussion or start a new one of your own. Great on-line peer support.
You can write some goals for yourself and keep an online journal if you so wish. This all helps with well-being and the recovery journey in my opinion.
And for more support…
You have the option of 6 one on one counselling sessions, up to once per week – all done via instant messaging within the system. You can join a chat queue if you need to talk to someone now, or you can book a session for a later date.
You can also "Send a message to the team" which is more of an email service, with therefore a longer response time than an instant message, but it gives you another option to consider.
Did I like it?
YES!
Overall the website is clear and easy to navigate.
There is a lot of information available – and you can pick and choose what works for you. For example, I've never been a journal keeper, so I wouldn't use this option.
I like the fact that you can just have a read of the articles or the forum when you've got a spare 10 minutes.
Considering Qwell is brand new I was very impressed with the amount of information, articles and tools that are available. The huge bonus is that it is all organised in a way that it is not overwhelming.
Give it a try!
Please remember that this is not a crisis intervention service. For Cambridgeshire and Peterborough residents who are experiencing a mental health crisis, you should call NHS111 option 2.