Hello everyone!
I hope you're all doing well. It feels like such a long time since I last wrote, so what've I been up to over the last few weeks? This week I've been spending some time working on the all ages Keep Your Head website, because two weeks ago we held a workshop with service users to gather feedback on the site so Keep Your Head can be the best it can be for those who need it. The workshop and survey responses gave us some great constructive feedback and we are busy working on some updates for you, and we will let you know when these have been completed so you can let us know what you think! Another thing I have been busy working on is some imagery for our #SUNAddictionRecoveryStories campaign! I am very lucky that in my job I get to work creatively and collaboratively with all of the SUN Network team, which makes working here very fulfilling and a lot of fun.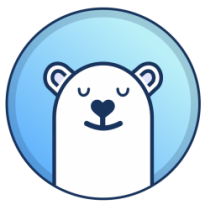 In my free time I've been having a lot of fun spending time with my family, and I've also been focusing on my selfcare, tracking my mood and keeping track of things I'm grateful for. Which leads me onto the app that I'm reviewing today – Bearable!
So, what's the app for?
The Bearable app is designed to help you track your mood, any health symptoms, what you're doing that day, your sleep patterns, your diet, exercise, any medication you're taking and what you're grateful for.
What does the app feature?
The app is simple and easy to use, and has tabs for each category of things you can track. You can also set reminders to check in with the app and reminders for taking any medication you need to remember. The app has the following categories:
Mood – Here you rate your mood from 1 – 10 and then you can choose the different emotions you're feeling.
Symptoms – Here you can pick what symptoms you're experiencing (I found this great as a spoonie) and you can choose the severity of your symptoms during each part of the day.
Factors – Here you can keep track of what you've been up to that day, you can track what you've generally been up to that day, the places you've been, any hobbies you've been doing, if you've been active and how, if you've been social/who with, if you've had any appointments, any period symptoms (if you have them), any chores you've done, your personal care, the weather, your productivity and you can track your social media usage. You can also add and take away categories to track.
Sleep – Here you can track how many hours you slept for, when you went to bed and woke up; and what your sleep was like.
Meds/Supplements – Here you can track what medication you take, and you can also add reminders here so you don't forget to take any medication you need.
Food Diary – Here you can track your meals for the day, how much water you've drank and what your diet was like for the day (e.g. if you had caffeine, gluten, if you're vegetarian etc.)
Gratitude – Here you track what you're grateful for.
You can also see an overview of your symptoms and mood over the course of a few days/weeks or months.
Here's what the app looks like: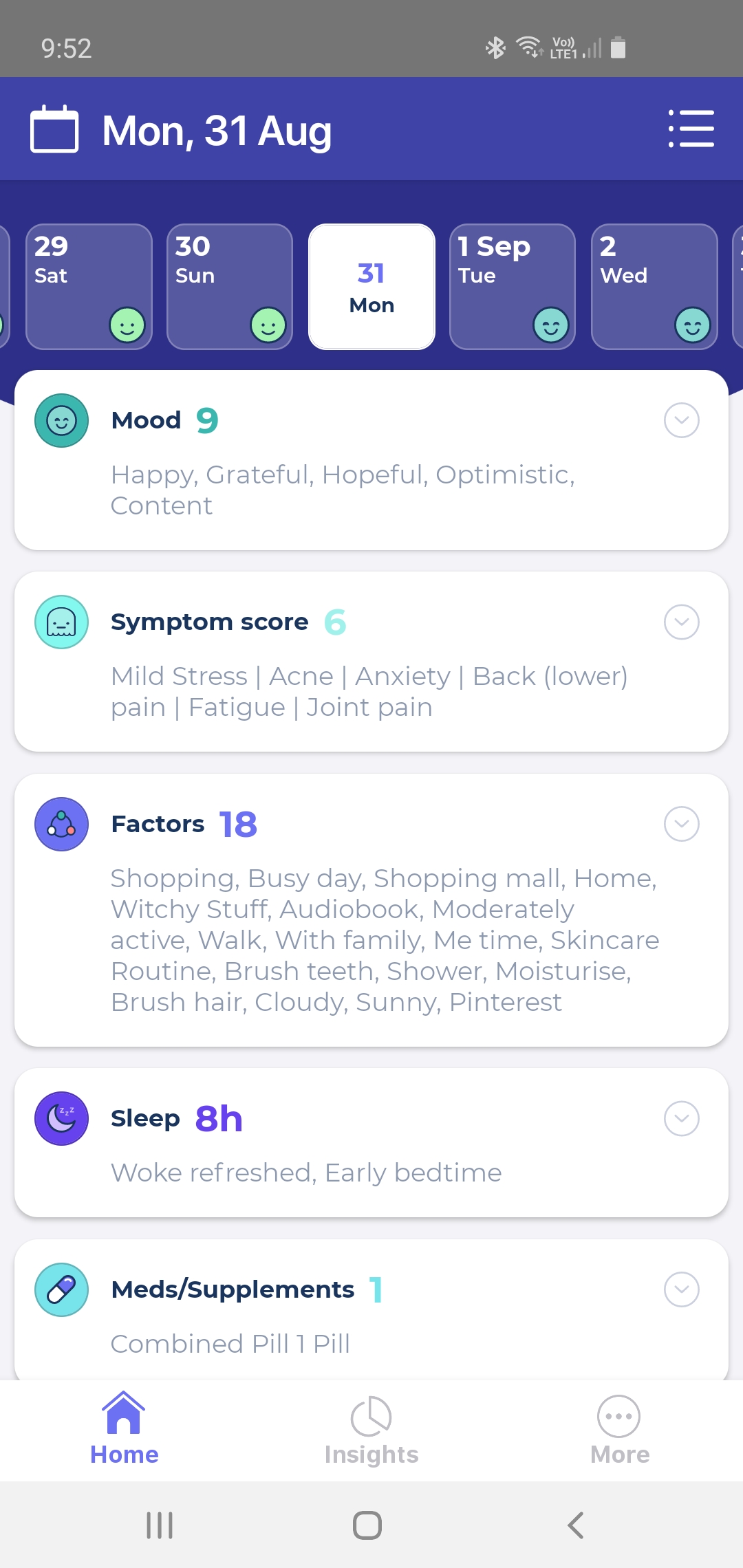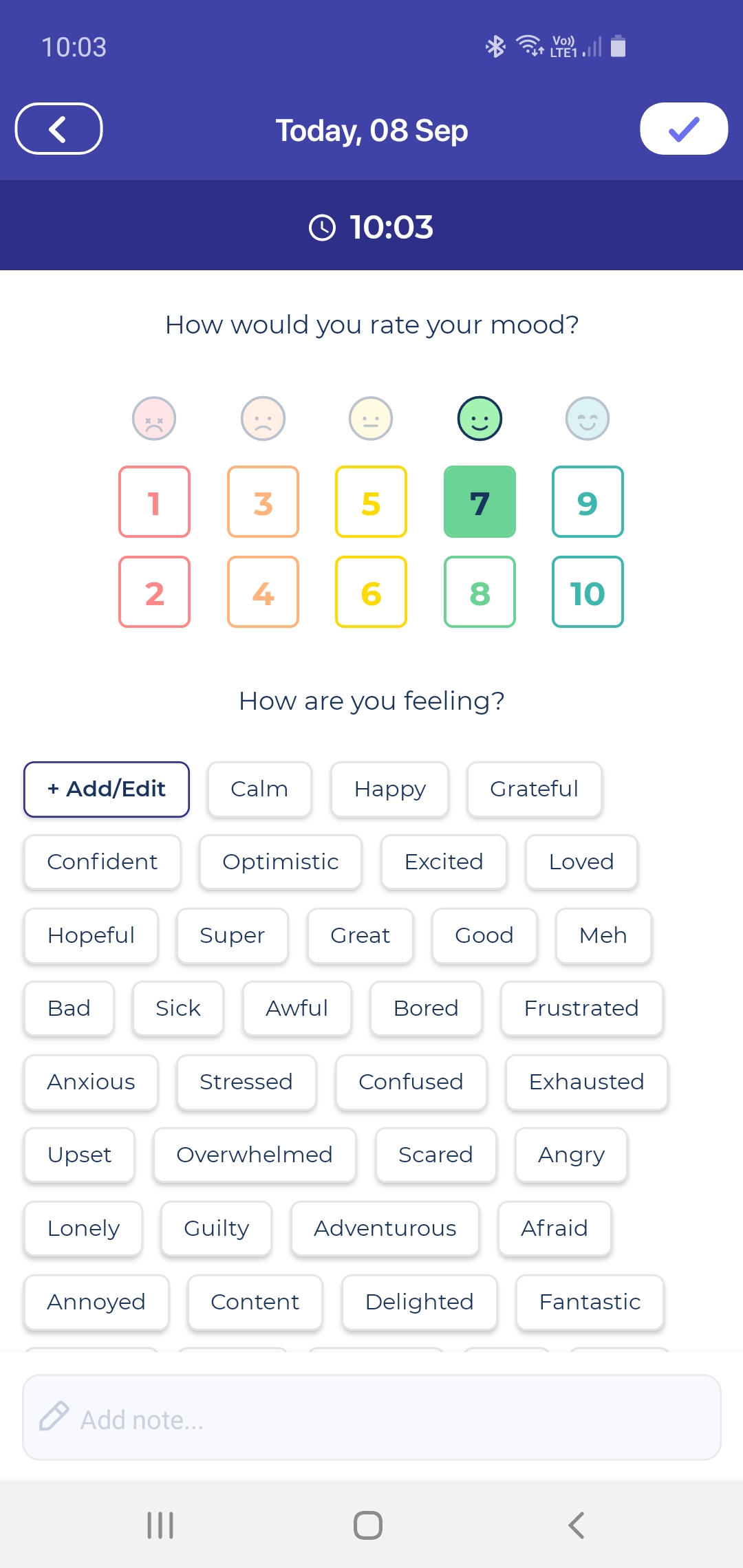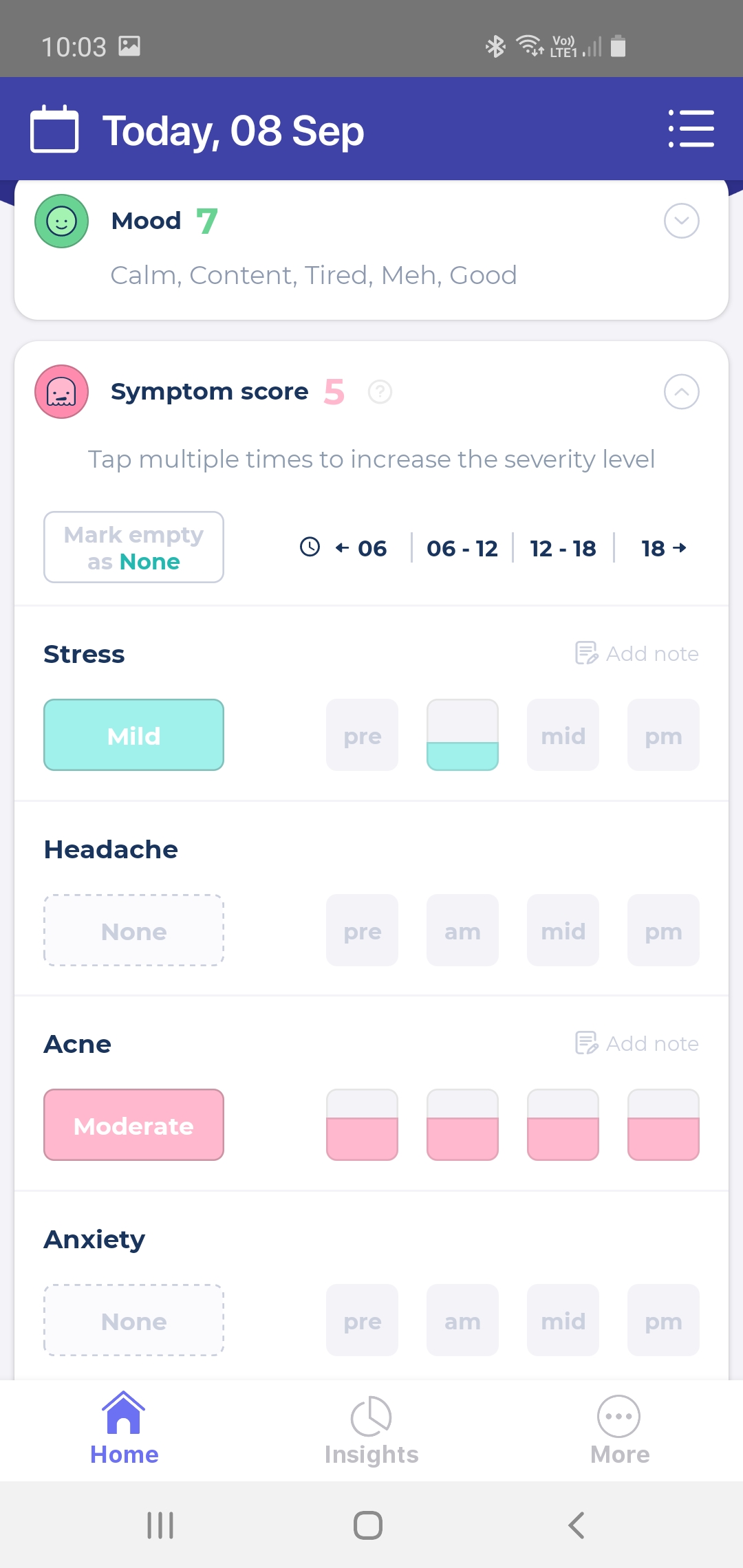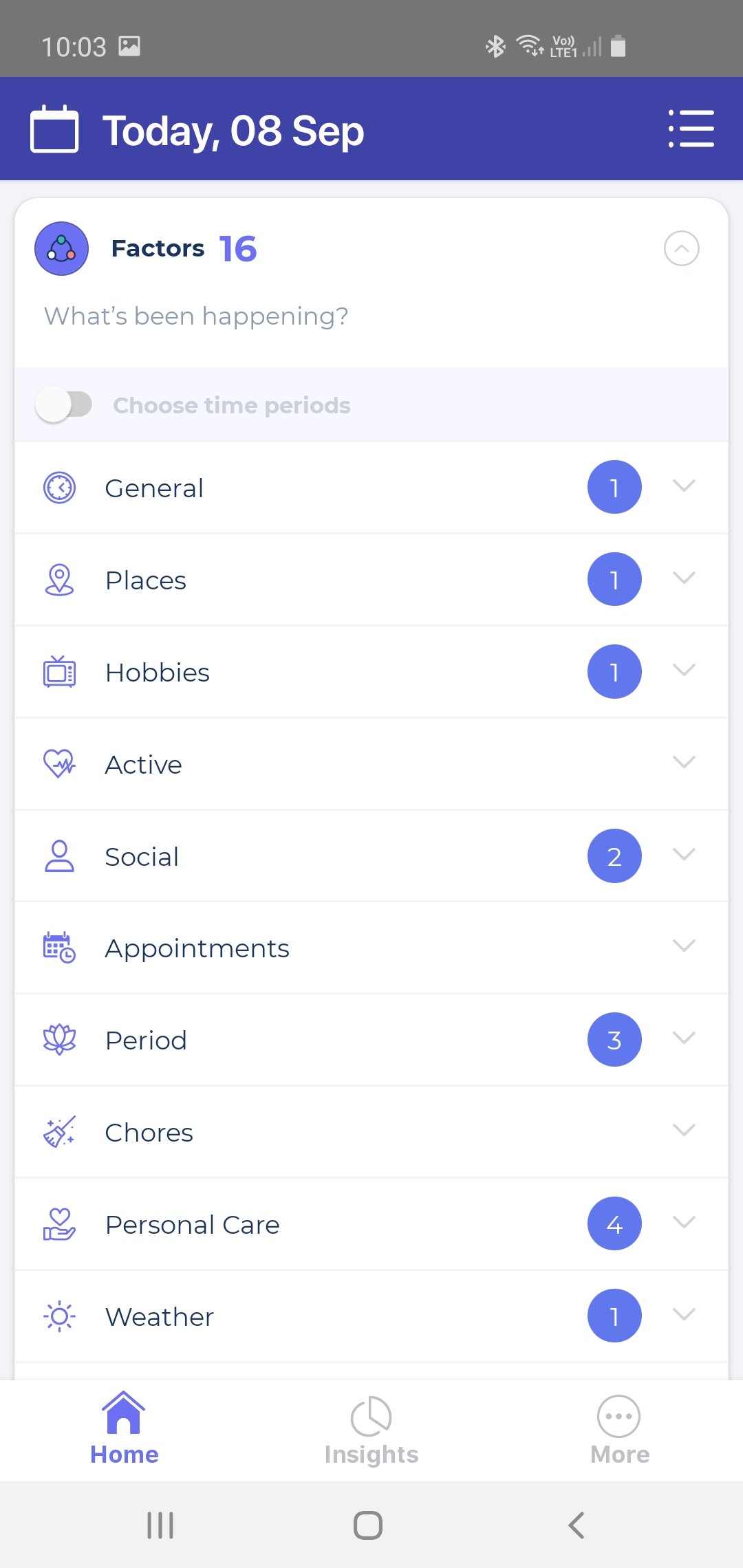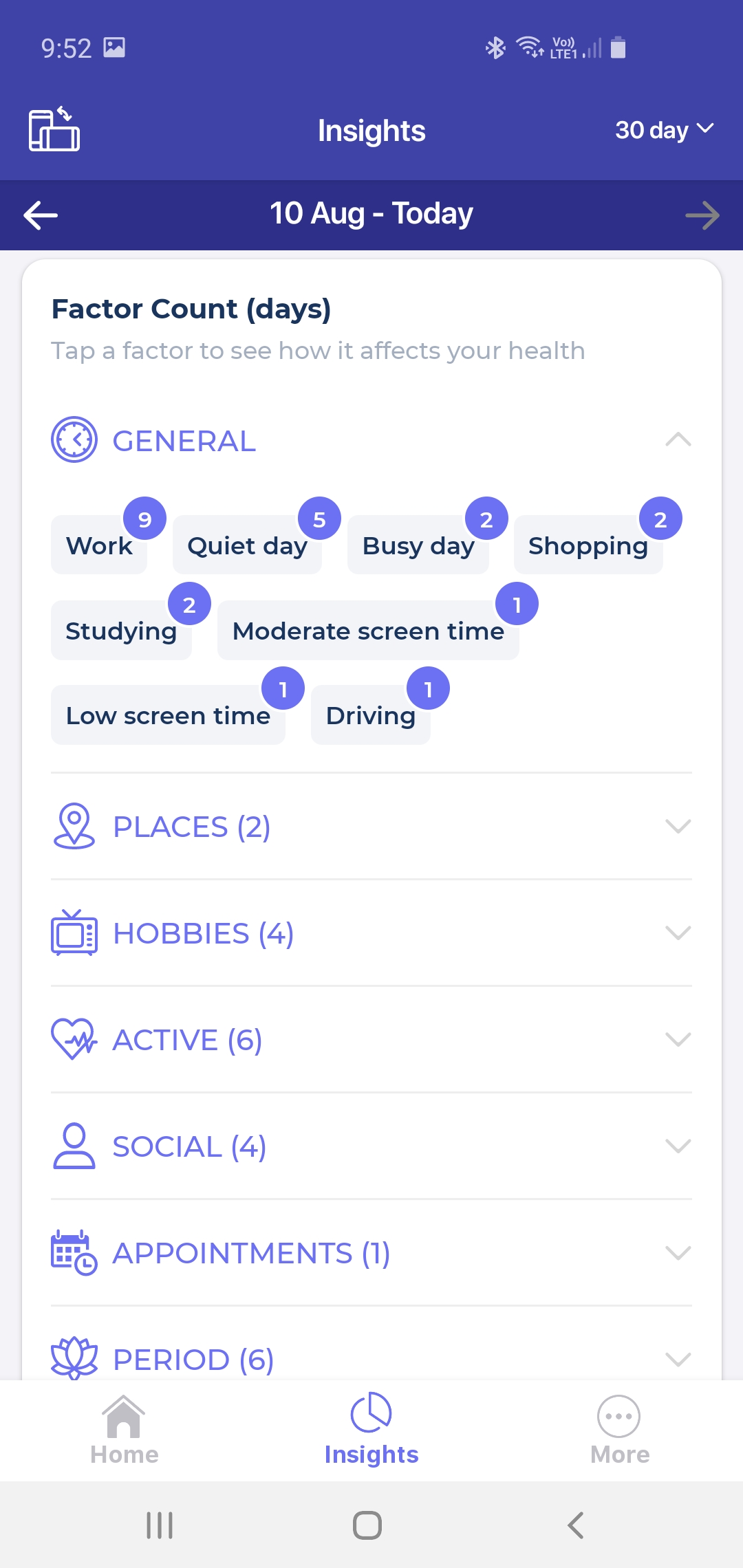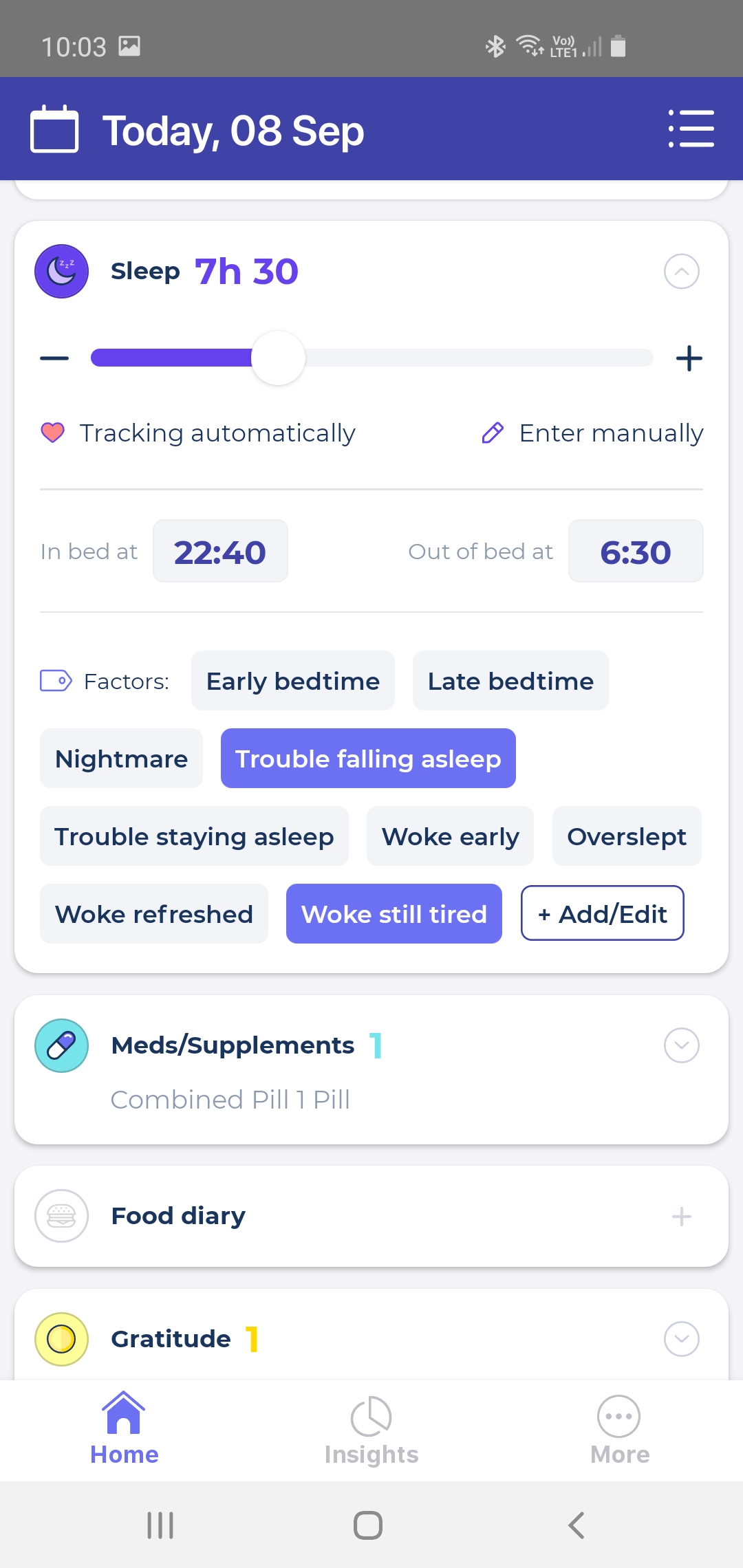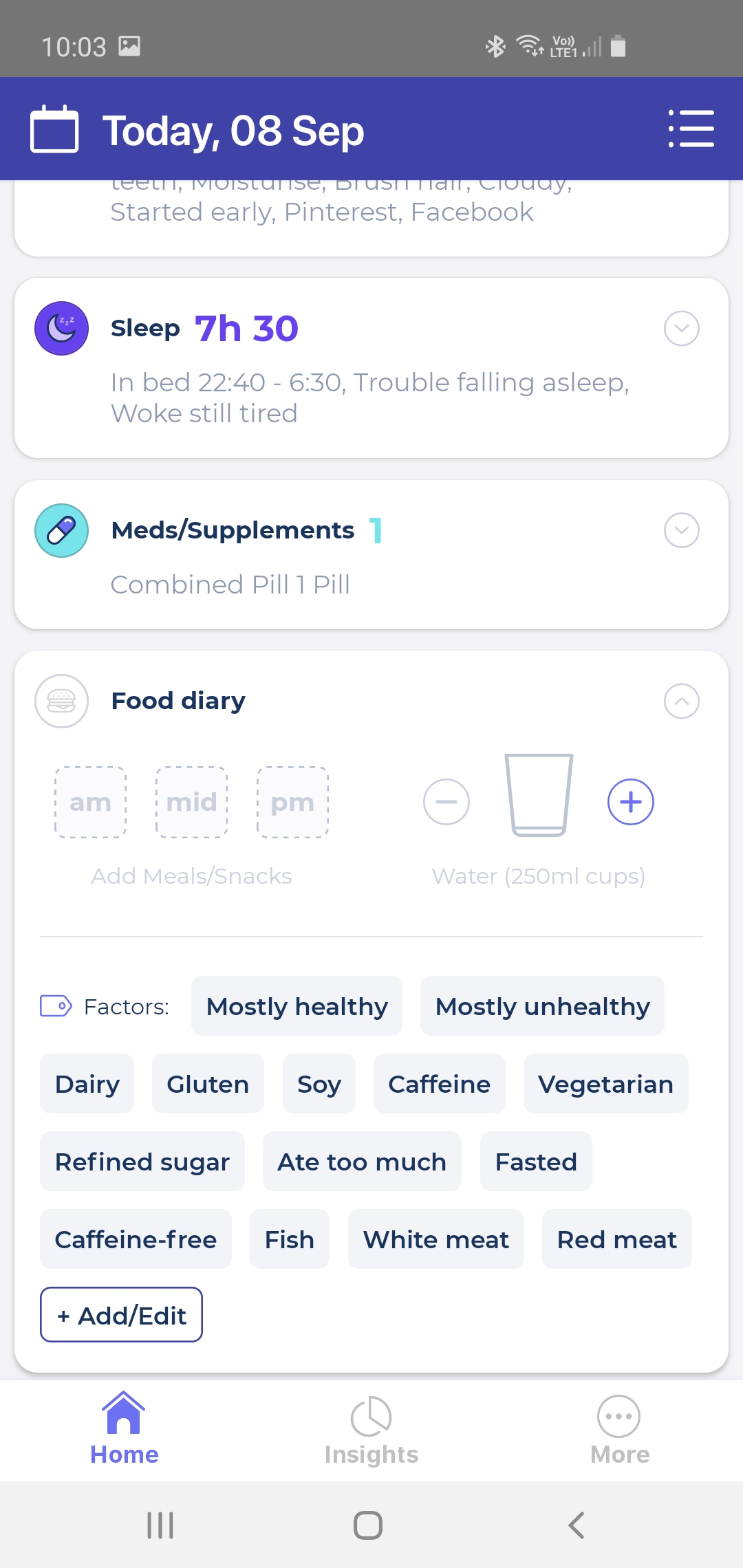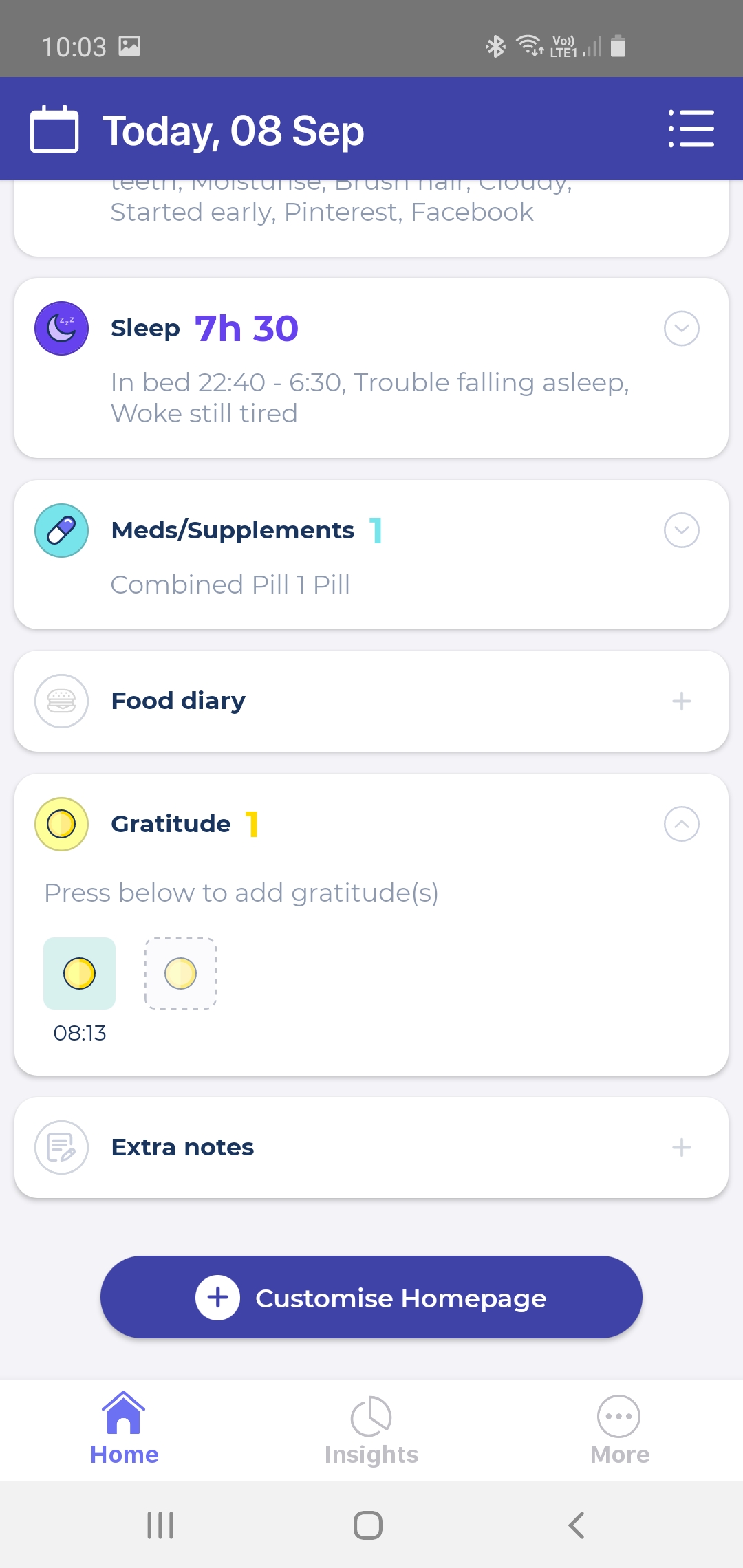 What do I like about the app?
I like the fact that you can track your mood and the other stuff that is going on, because this allows you to see any patterns with your mood and what may be effecting your mood so you can either change something you're doing or continue doing something if it's helping you feel good. I also like the fact that you can track what you're grateful for that day as I often forget to do this day-to-day unless reminded, so now I put in what I'm grateful for when I first wake up and then again when I go to bed, and it always helps me end the day on a positive note.
Would I recommend it?
I would definitely recommend Bearable to anyone who is wanting to track their mood and what is going on in their day, the app feels a lot like a journal app, which I like a lot. My favourite part of the app is the gratitude section as I feel it's important to acknowledge the positive parts of the day and what you're grateful for.
And those are my thoughts on the Bearable app! What apps do you like to use to track your wellbeing? Let us know in the comments!
As always, have a great week and weekend everyone and stay safe.