Hello everyone. It feels like it's been a long time since I gave you an update on what I've been up to here at the SUN Network.
So, what have I been doing?
Well, part of my job here is running the all ages part of Keep Your Head, and over the last few weeks I been doing my best to keep it up to date with the latest information and updates from services and what is available to all of us wanting to access some support.
Another part of my job is running the SUN Network's website; and over the last few months I've been working on loads of updates to give our website a big update and new lease of life. This involved creating loads of buttons on the homepage to make navigating the website easier for everyone (you may have seen the sneak peak of these in a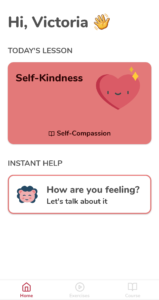 previous post), creating new pages with more informative information and making everything look fresh and new.
We've also been posting about how we're staying well in these truly unusual and tough times on all of our social media for you to see! If you'd like to be featured please send us an email at enquiries@sunnetwork.org.uk with how you're staying well, you can include photos or favourite quotes if you'd like!
Like many of us, I've been feeling a bit stressed in these times, but one of the things that I've been trying out is a free app called Pocketcoach. So today I'm reviewing the app for you so you can see how it works and what I like about it!
First impression?
I love that the app works a bit like a text message conversation, once you've had your first text chat, you can go on to choose different courses that you can do in your own time that can help with your mental wellbeing. I found it very easy to use and I like how it uses emojis and gifs in the conversation, it makes it feel informal and made me smile.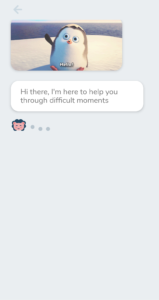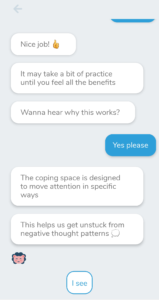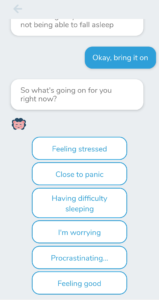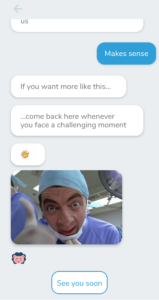 What do I like about it? What does it offer?
I like how you can create an account to save your information, so you can log on to use the app on different devices and follow on from where you left off.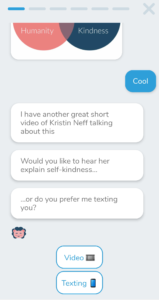 Once you've had a conversation with Pocketcoach you can then go on to choose a course that you'd like to go through, since it's #MentalHealthAwarenessWeek I decided to go with Self-Kindness since this years theme for mental health awareness week is kindness. And I think we could all be a lot kinder to ourselves, especially in times of stress.
On the course for Self-Kindness I found that I liked how easy it was to follow along since it's all in a chat format, so you can scroll back to the start of the conversation to re-read anything if you need to. Another thing I like is how you get given options to have some parts of the course through videos or text, the choice is yours; which is great if you're using the app on the go and can't use sound for the video, because you can still get the help through text.
If the courses aren't your kind of thing you can check out all of the different exercises they have. They've got exercises for a range of challenges, for mindfulness, meditation, sleep and lots more. I've personally found their 'guide to falling asleep' very helpful on those nights where I've struggled to get to sleep because of worries and stress.
Did I like it, and will I continue using it?
Yes! I'm going to continue to use Pocketcoach when I'm stressed in the future, and even when I'm not because I found the guided exercises very helpful for taking a few minutes to slow down and focus on myself. Having something you can click onto to have a chat with is great for those times when you want to check in with how you're feeling.
If you want to try out Pocket coach you can here:
Here's some more screenshots of the exercises you can find in the app!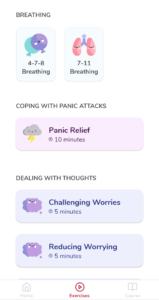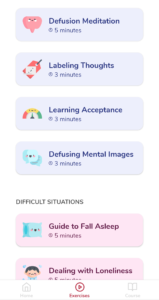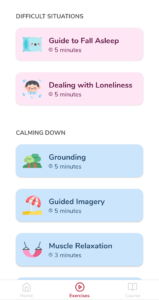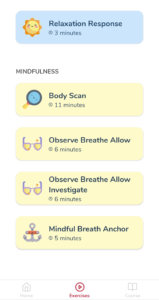 What mental health and wellbeing apps have you tried or have you got one you want us to review? Let us know in the comments, message us on social media @SunNetworkCambs or email us: enquiries@sunnetwork.org.uk
Have a great bank holiday everyone and stay safe!