Hello everyone,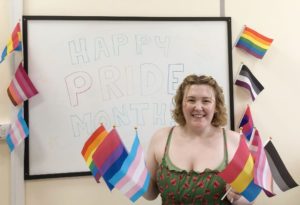 Can you believe we're in June already?! June is always an exciting month for me as it's Pride Month! Last year Pride was online due to the pandemic, but now that restrictions are lifting more and more it's looking like this years Pride parades will be in person once again and I can't wait. Pride is a time for celebration, education, reflection and coming together as a community. This week I've decorated the office with some of my pride flags and we've started posting onto our TikTok account and we'll be posting resources and information throughout this month on pride!
This month is also PTSD Awareness Month, so this month we will also be sharing helpful information and support services that are available to support those who are living with PTSD (post traumatic stress disorder) or C-PTSD (complex post traumatic stress disorder). I am also going to be expanding my knowledge around PTSD by taking part in courses and hearing different people's experiences with it.
As well as sharing information on Pride and PTSD, this week I have been busy working with Charlotte and our Eating Disorder groups to continue co-producing the pieces of online work that will be going alongside the leaflets to help support those who may be living with an eating disorder or caring for someone with an eating disorder. To help illustrate our online work we have been putting together some visuals to share over our social media, highlighting some of the myths and misconceptions that are around eating disorders to help breakdown stigma. You can have a sneak peek of some of the imagery below!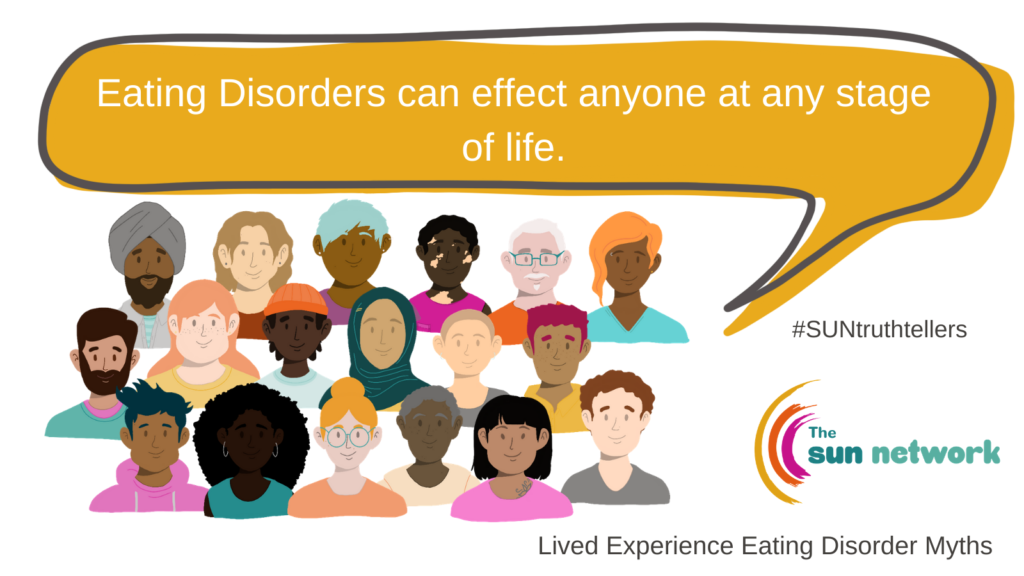 Drawing up these designs has been a lot of fun, and I'm looking forward to see the rest of the online eating disorder work come to life ready to help support those who need it.
In my spare time I have been spending more time outside in the sunshine, meeting up with some friends that I hadn't seen in person for a very long time and making some time to work in my sketchbook/journal. How have you been enjoying the sunshine?
That's all from me for this week, I hope you have a lovely weekend.
Happy Pride Month Everyone!