So what have I been up to since my last blog post?
Well, lots of things have happened and a lot is going on over here at the SUN Network; one of those things is that we have decided to give our website a complete revamp and update! We're hoping to have a more interactive website with buttons and more photos of us, along with a calendar holding all of the involvement opportunities you can get involved in!
So, what else has been happening at the moment, well I'm also continuing to work on my college assignments, my most recent assignment being on web-based user experiences, which ties in nicely with the website work I'm currently undertaking. I've been looking at how we can create engaging buttons and icons which will hopefully enhance your experience when using our website. Here's a small sneak peak of how the buttons might look:
We'd love your feedback on the website as it stands at the moment and what you think of the buttons! Email us your feedback at: enquiries@sunnetwork.org.uk
Another thing we've been planning is an event similar to our 'Not So Blue Monday' event that happened in January, we're calling it our 'De-Stress and Spring into Action' craft café event! The event will be similar to the one in January, with a craft workshop being held by Craft4Smiles and a free café for you to come and have a cake and a cuppa with us. If you would like to come along to the craft workshop please keep an eye out for the event so you can sign up for a free place here as spaces are limited.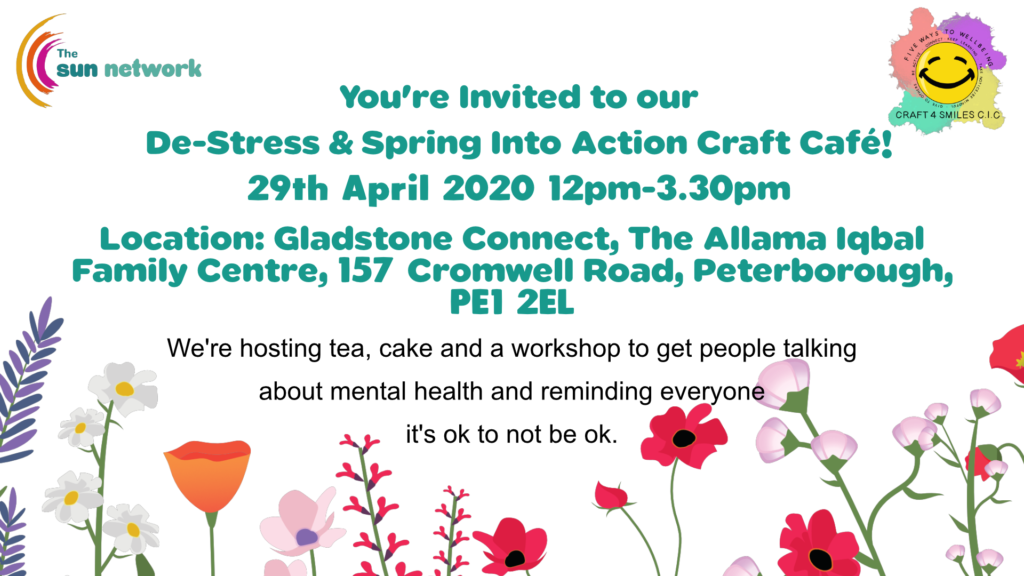 Something else that I have been doing over the last few weeks is making time to de-stress and have some time to relax. And one thing that I have found great for de-stressing is listening to audiobooks and actively making time to sit down with a good book instead of watching my usual Netflix shows. I'm also go to my local library reasonably often which makes being able to afford audiobooks and paperback books much more manageable; I highly recommend you get yourself a library card to your local library, they are a great resource for all sorts of information. And who doesn't love the smell of a new book?
How do you like to de-stress? Are you an avid reader or do you prefer listening to your books?
And finally, we're very excited to tell you all about the live Q&A session we're going to be holding on our Facebook page on the 24th March at 2pm with our amazing mental health commissioner Adele McCormack! So if you have any questions you would like us to ask Adele, please send them in by the 13th March, or you can comment them during the live stream and Adele will get back to you after!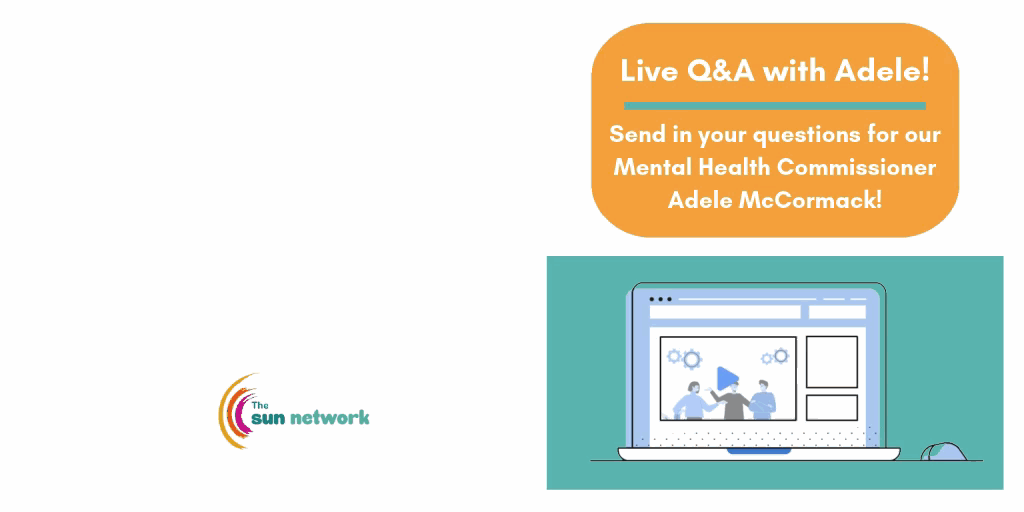 And that's about it from me and what I've been up to this week!
Speak soon and I hope to see you at our event next month!