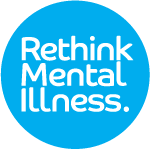 We help the friends and families of adults with mental health conditions gain strength from knowing they are not alone. We provide support in many ways and receive consistently positive feedback for what we do.
But we want to do more. We want to engage with a wider range of carers  – and developing and maintaining a strong social media presence is key to this. We are now seeking a volunteer to help.
Do you have good social media skills? Do you share our aims? If so, you could be the person we are looking for.
Expenses paid, hours negotiable.
All those interested are asked to contact Jonathan Wells our co-ordinator on 07342 691768 or jfgwells57@gmail.com before 29th October.