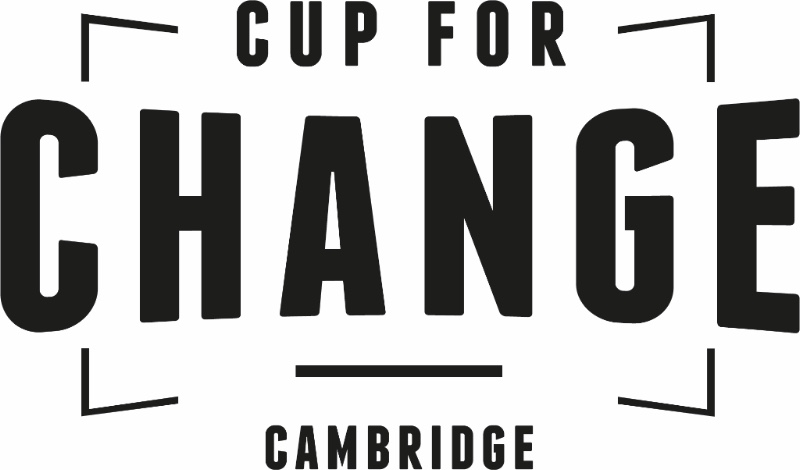 Wintercomfort: Our Cup for Change Campaign 
We have teamed up with the lovely team at Smokeworks on Station Road to host a huge coffee morning on World Homeless Day next Wednesday 10th October 2018. Come and join us from 8am…
Smokeworks, 1-3 station road, Cambridge, CB1 2JB
Coffee and cakes for a donation to Wintercomfort for the homeless. If you work locally why not bring your colleagues for an early breakfast. More information on that below.
If you can't join us why not host your own coffee morning, breakfast or brunch… More information on that below..
www.wintercomfort.org.uk/coffee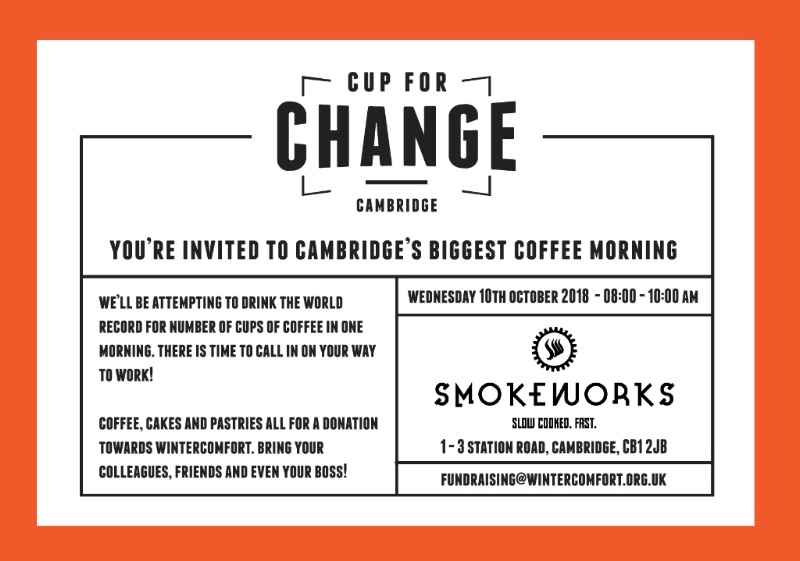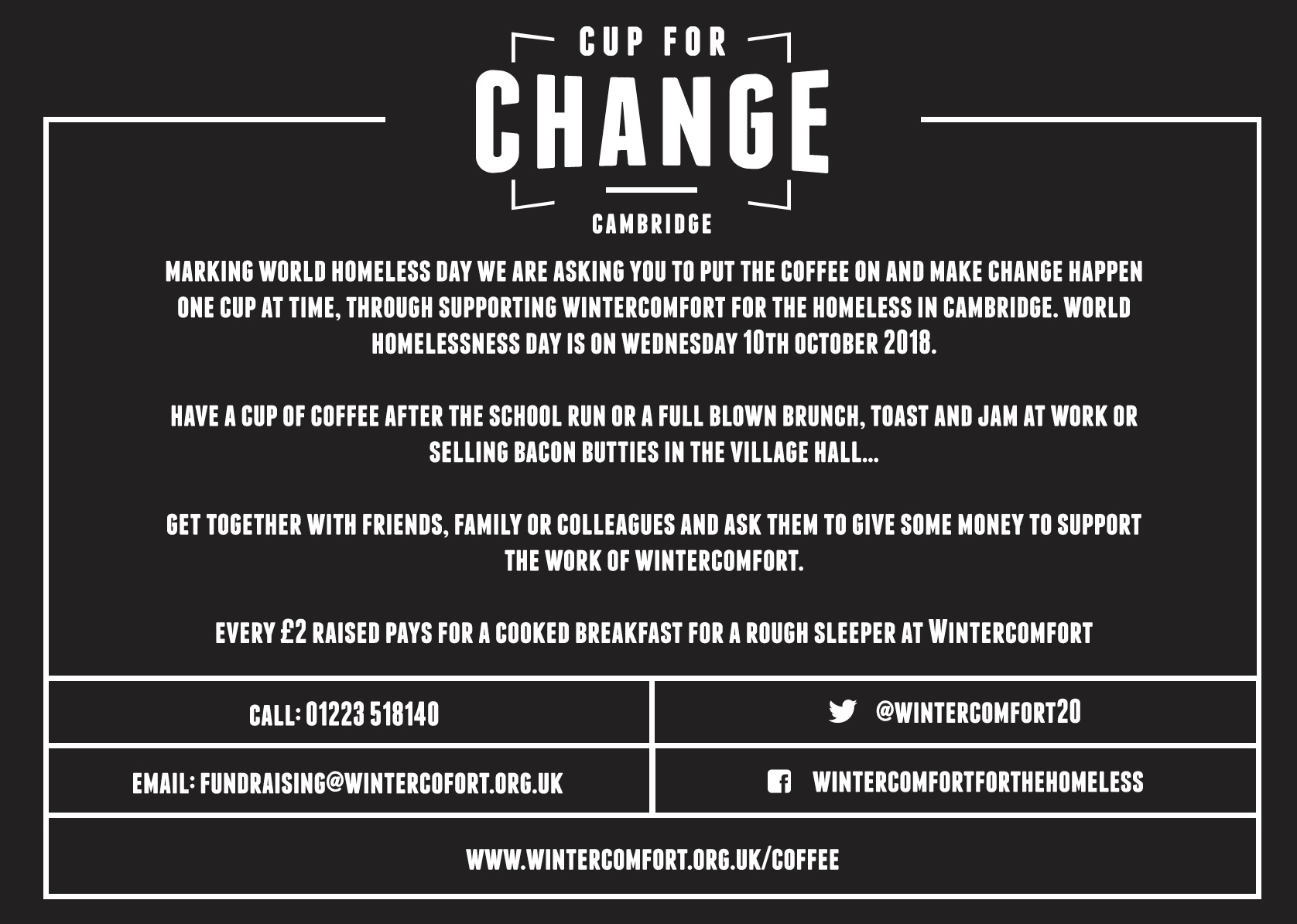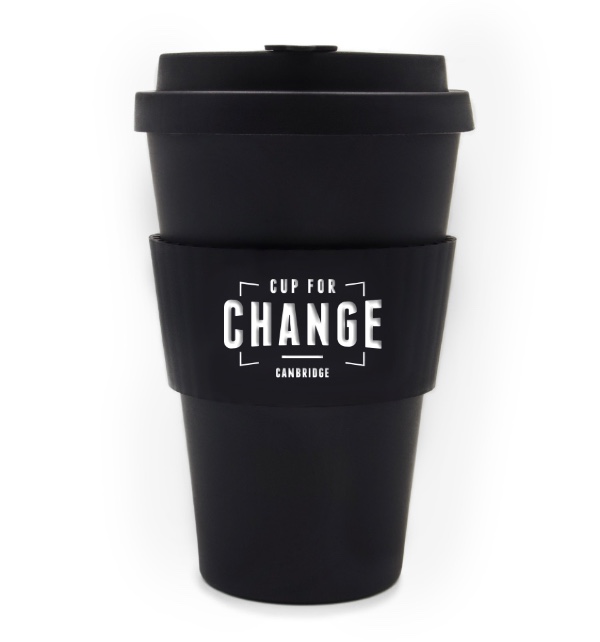 About Cup for Change
Cup for Change is our new yearly awareness and fundraising campaign to support Wintercomfort's work with homeless and vulnerably housed individuals in Cambridge.
Could you consider donating the cost of just one cup off a week to support our work? Or why not involve your community, school or workplace by hosting a coffee themed event to raise funds?
Where does the Change come into it well… that's our job with your support to work with our service users to enable them to make lasting change and move on positively from homelessness. More on that can be seen at our website.