Hi everyone! I can't believe we're in December already, where has this year gone?! Since we're now in the festive season, more and more events, jobs and to-do's start cropping up which means we can be left feeling a bit frazzled, stressed and like there isn't enough hours in the day.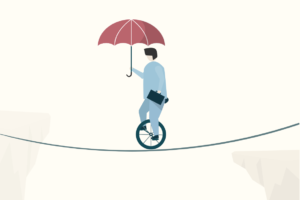 And this is why today I decided I'd talk to you all about maintaining a healthy work-life balance. As some of you know, my job role with the SUN Network is Apprentice Social Media and Marketing Manager. This means that whilst I'm working here I'm also studying at the same time. When I'm not working at the SUN I'm working on my own blog and I'm also starting my very own freelance business.
So, it's safe to say that my work life balance is ever evolving and finding time to look after myself can be tricky. However, with support from my lovely family, friends and colleagues I'm able to make it work for me all whilst actually having time for my hobbies, going out and relaxing.
With so much going on in our lives it can easy to forget that we need time to recharge, and we can often feel like we're being selfish for actually leaving work on time and for spending time relaxing.
So here's my 5 tips for making your work-life balance a bit healthier:
 Leave work ON TIME. Your work hours are for just that, WORK. The entire reason those are set is so that you know when you should be working and when you're not. So please don't feel guilty for leaving when you're supposed to.
Make time for your hobbies. You feel good when you're doing things you enjoy, so try to plot a bit of time each week to do what you love.
Turn on 'Out-Of-Office' emails. It's not selfish, these were made to help you manage your work-life balance. No more reading emails in bed at 11pm thank you very much!
Spend time with people that make you happy. As humans we're naturally sociable beings; so spend a little bit of time with  people that you feel comfortable around, even if it's your mum or your brother or sister just talking to someone out of work (even for five minutes or over the phone) can do wonders for your mental health.
Know that it is okay to do nothing when you have a day off. Planning activities for every second of our lives is not healthy, and sometimes we just need a day to sit on the sofa binging Netflix. We need to recharge every now and again, so know that it's okay to say no to plans.
And those are my tips for keeping a healthy work-life balance! How do you like to keep a good work-life balance?
You can struggle with your mental health when you're really stressed with work and are unable to manage it. We'd love to know what mental health is like in your workplace, if you'd like to anonymously share your experience, you can do it with the button below!
I hope you all have a very happy and peaceful Christmas!
Vickie x