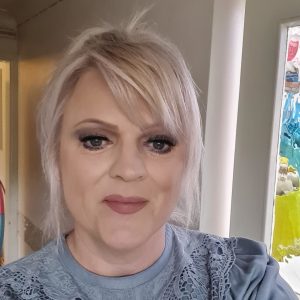 Lois Sidney - Executive Director
Hi, I'm Lois. I am the Executive Director here at The SUN Network and have been here for over 10 years. Like everyone at The SUN Network, I have my own lived experience of mental health challenges which helps me understand others that experience them too.
I previously worked for HM Prison Service and made the transition into mental health about 14 years ago when I retrained as a Psychodynamic Counsellor, and honestly love the work we do here at The SUN Network.
If you are wondering how you can get involved in our work, we help you to learn more about how decisions are made in services and funding and look for ways for you to be involved in making those decisions too. This could be through sharing your own experiences or thoughts at workshops or meetings, designing posters and leaflets, or having a one off consultation or being involved in a six month project or longer. There are loads of ways to be involved and share your invaluable experiences. I never thought as someone who has needed a service that I could possibly influence how that service runs, so to be able to help others do just that is such a joy. And we support you every step of the way so do connect with me and have your voice heard. Lois.sidney@sunnetwork.org.uk
In my spare time, I absolutely love nature and animals, so I have a house and garden full of flowers, plants and pets which I find really therapeutic.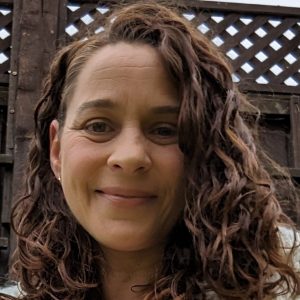 Anne Wigglesworth - Co-Production Facilitator
Hi everyone, I am Anne. Throughout my life, my work has been inspired by my interests in the arts, fitness and the outdoors and to work with people, to make a difference, speak out and make sure voices are heard. Through my own experiences of the mental health challenges I have had and still experience, I have finally settled, working in mental health, in a role that enables me to strive and help make a difference.
I have worked for The SUN Network since August 2015 and I am the Adult Mental Health Engagement Facilitator here at The SUN Network. But what does that actually mean?…Basically, I work with people like myself, who have their own experiences of mental health to enable them to be involved in projects, where their understanding of the challenges they have experienced help to make a difference to change, design and be involved in the development of mental health services in Cambridgeshire and Peterborough.
I also love to travel, exploring different cultures, architecture, ancient history and religion. I'm also a keen gardener and very passionate about my allotment.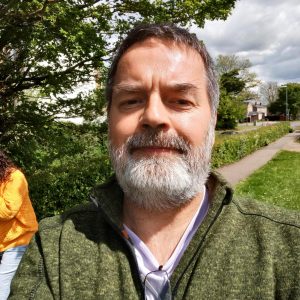 KC Cade - Co-Production Facilitator
I'm so pleased to be part of the SUN Network team. I enjoy connecting with people who struggle with addiction, while encouraging them with the best support in our county.
I'm learning so much about recovery by talking to people who are in very different places in their own addiction and recovery. 
Writing blogs and spreading helpful ideas about recovery is one of the enjoyable surprises in my job and I love finding a place 'around the table' for service users to help improve services and tell their stories.
After a long career in corporate IT, the time came to pursue my passion in recovery and wellness. A few years later, I look back and realise I'm having the best time of my life! I've had friends and family with short and long term mental health challenges and I have my own story of addiction recovery which fuels my desire to help others pursue their own health.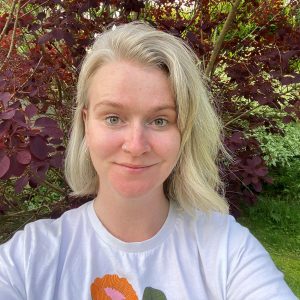 Rachel Nightingale - Co-Production Facilitator
Hi, I'm Rachel. I am the Older People's Co-Production Facilitator and have been lucky enough to work here since January 2022.
When this opportunity came up, I couldn't pass up the chance to have a direct positive impact on people's mental health. The work that is done here at The SUN Network is so crucial to the local services and I just want to spread the word. Had I known about all the things available when I first started experiencing my own mental health challenges, I think I would have felt better supported and less alone. I feel like it's important to give people knowledge of what's available to them! It's a great privilege to be in the position that I am working in now and I feel passionate about being able to make a difference.
Spare time wise, I don't get much of that but it's important to me to stay active through running and I also love gardening too. For me it's also really important to stay connected to my friends.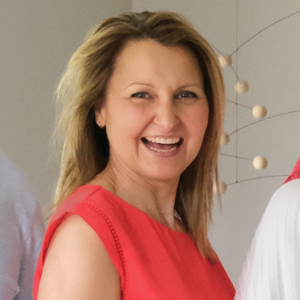 Joanna Grimmer - Co-Production Facilitator
Hi,  I'm Jo and I started working for The Sun Network in June 2023. I've had many different jobs: scientist, teacher, librarian, enrichment officer and self-employed tutor as well as a mum to 3 (mostly) grown up kids. However, my interests and skills have moved towards mental health and wellbeing as I have lived with periods of anxiety and depression for many years.  Through exploring my own strategies and training as a counsellor and coach, I have since worked as a crafting tutor, a wellbeing coach and more recently for CPSL Mind on their Triage phone line.
Keeping healthy is really important to me and I use the fitness classes at the local leisure centre alongside yoga, meditation and sound therapy to help me relax – and I am a big fan of an afternoon snooze. Many of the other things that I enjoy are creative and they often depend on what season we are in, I enjoy going to music festivals and camping with the family, walking in the woods and cooking up stews, crafting activities such as printing, sewing, crochet and painting as well as growing plants and vegetables.
I am so happy to be working with the SUN Network team as their work and life values, like my own, really match the values that our organisation promotes. There are many areas of mental health that I am interested in including raising awareness and reducing the stigma around self-harm and suicide, mental health changes during the menopause and empowering people to manage their own wellbeing through education and signposting to local mental health support and resources.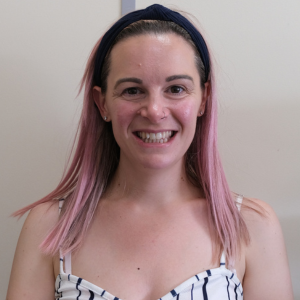 Kate Honan - Co-Production Facilitator
Hi, I'm Kate and I started working with The Sun Network in June 2023. I feel very lucky to be part of such an amazing team who have took me under their wings. Like everyone at The Sun Network I have had my own struggles with Mental Health, but wasn't aware of all the services that were available to not just me but my family members too. Since taking on this new role it has really opened my eyes to all the great support groups that are out there. I love that my Job is now helping people like me find those paths to better mental health.
My drive to help people started through my role as a hairdresser. Working one to one with clients I built a safe space for people to talk freely about their lives and this made me realise that the part I loved about my job was helping people through good and bad times. I don't have a lot of spare time with three young boys and two dogs, but we love to get out in the great outdoors come rain or shine.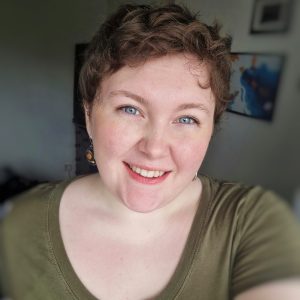 Victoria Morton - Marketing and Content Creation Manager
I'm Vickie, and I'm happy to say I've worked for The SUN Network for the since 2018. From my first day here I felt like part of a family. I create designs, illustrations and artwork for our marketing, manage the website and social media channels for The SUN Network, and I also run the adults mental health side of the Keep Your Head website.
I have a personal background in dealing with mental health challenges so being able to help people with their own challenges is something important to me. In my spare time I love painting, designing, drawing and doing anything and everything creative.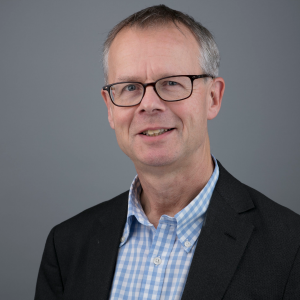 Jonathan Wells - Chair of Directors
Hi I'm Jonathan and I'm proud to be the first Director of The SUN Network as we move into our new status of a fully independent Community Interest Company. I'm a bit older than the rest of the team, having had a 34 year career in mental health. I was a social worker and social care manager in Cambridge for many years before holding senior commissioning and provider roles in Hertfordshire. I'm also now a Director of local Healthwatch and co-ordinator of the local Rethink Carer Support.
I have family members with mental health conditions which can cause grief, but also gives me huge commitment to improving the experience of everyone affected by mental health. I also have depression, which can slow me up but also has made me a much more compassionate person. I spend a lot of time reading, reflecting and enjoying the arts and nature. I believe strongly that we can do a whole lot more to make services the best they can be by ensuring the voices of those who need help are heard. It's great to have the chance to work with a small team who share this vision!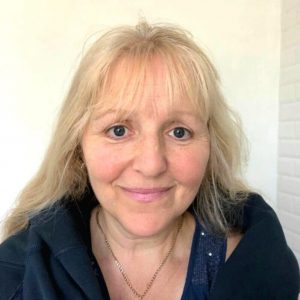 Szara - Non-Executive Director
I made a promise in 2014 to Shoosh no more and help as many people as I can, to live their life free from fear and to have the right support, to resource their trauma, and learn how safety and belief in our self, is the key to freedom.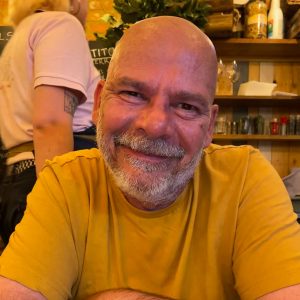 David Lee - Non-Executive Director
Hi everyone, I'm David and I've been a Non-Executive Director of The SUN Network since August 2020.  My background is in Pharma and I spent 15 years working in Quality Assurance, Regulatory Compliance and Audit – specialising in IT Systems.
About 4 years ago I suffered quite significant Mental Health challenges for the first time in my life. This has prompted a complete change of course for my career.  Working in the mental health space is very rewarding – and I find the people I meet and work with in my role to be truly inspiring. I find working alongside the NHS and voluntary and charity sector organisations in order to shape and design mental health services energising.
In my spare time I love a good game on my PlayStation, socialising with my buddies and (weather permitting) going for long strolls in the beautiful Cambridgeshire countryside.