Introduction to Addiction & Recovery Training
The training is an informative 3 hours course with examples from many addictions relating to both behaviours and substances. Book your place here for our next (in person) training on 16 June 2022.  You will be sent your own CPD (Continued Professional Development) certificate after attending.
In this dynamic and interactive course we define addiction while making the physiology, neuro-biology, developmental evolution, and psychology easily to understand.  You will see how all addiction starts with a normal reward and pleasure systems that operate in all of us.  Addiction is how this goes awry due to early (and perhaps surprising) examples of emotional neglect and trauma. Because this training is written and delivered by a professional with individual experience of addiction, attendees will hear descriptions of what it feels like to be trapped in the cycles of shame and obsession, compulsion and loss of control.  Besides medical perspectives, we explain other addiction models like the dislocation theory.
The course is based on the latest understanding of addiction from psychology and biology, backed and complemented by real life practical experiences of addiction and recovery.
Quotes from attendees of our training
"I thought the talk was very well structured and found it very interesting. Everything which was said was relevant and helped with my understanding."
"I gained insight into deeper factors of addiction and how different individuals cope with traumatic events"
"I could listen to KC teach all day long! He has a very good easy-listening voice."
"I think it was really good to hear more about addiction and how people become addicted. I did not really have much knowledge about addiction and how people get affected by this.  It was really useful to have a more in-depth understanding of the actual neurological reasons that people become addicted and on reflection this was a very important part of my personal life."
"Very informative, it made me look at addiction in a completely different way (i.e.isolation being a big factor of addiction)."
"I really enjoyed this training. KC was so knowledgeable and the training was delivered so well at such a good pace. I had loads of questions and KC was really responsive to the audience"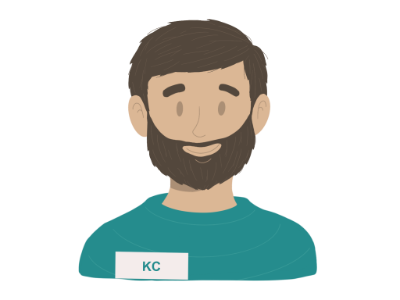 About KC
KC works on his own recovery, mentoring others to recover, drawing on his own struggles and progress after 25 years in active addiction. Plus he learns by researching as well as talking to others in addiction and colleagues who work in the mental health and addiction recovery field. KC enjoys teaching, raising awareness, challenging stigma and giving a voice to others who have experienced these challenges.