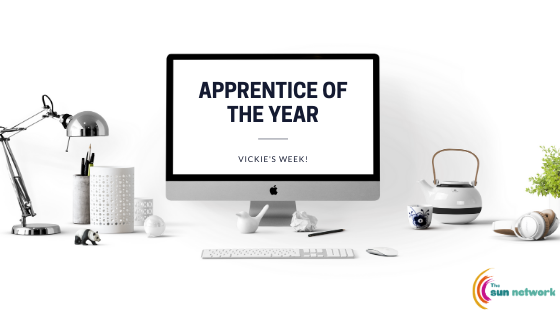 Vickie's week to blog:
It feels like it's been a while since I've blogged about what's been going on over the last few weeks here.
So, what's been going on for me over the last few weeks? Well, to start I'll tell you about an exciting opportunity we gave all of our members the chance to get involved in, our first ever live stream!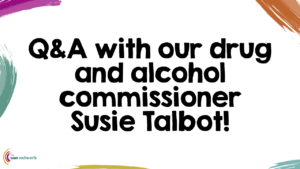 The live stream involved you sending your questions in for our amazing drug and alcohol commissioner Susie from Public Health England to answer; so you can have some answers directly from commissioners. The stream was up on our Facebook page and has been recorded and will be back up on all of our social media platforms and YouTube soon for you to watch if you couldn't catch it on the day.
If you have any questions you'd like answering by our other commissioners then feel free to send them in here, and we can hold another live Q&A session!
After being busy with the live stream last week I also had a 'Celebration of Learning' event and awards ceremony with City College Peterborough, where all learners and their family and friends came together to celebrate our achievements from the past year.
It was a great experience being surrounded by so many learners, family members and friends in the Peterborough Cathedral. Plus, I got to meet and have my photo with Warwick Davis, who is such a lovely person and presented me with my scroll.
Then after everyone had received their scrolls for all of their hard work, it was time for the awards to be announced. I wasn't aware that I'd been nominated for anything so it was quite a surprise when I heard that I had been nominated for 'Apprentice of the Year!'
And then the announced the winner… me!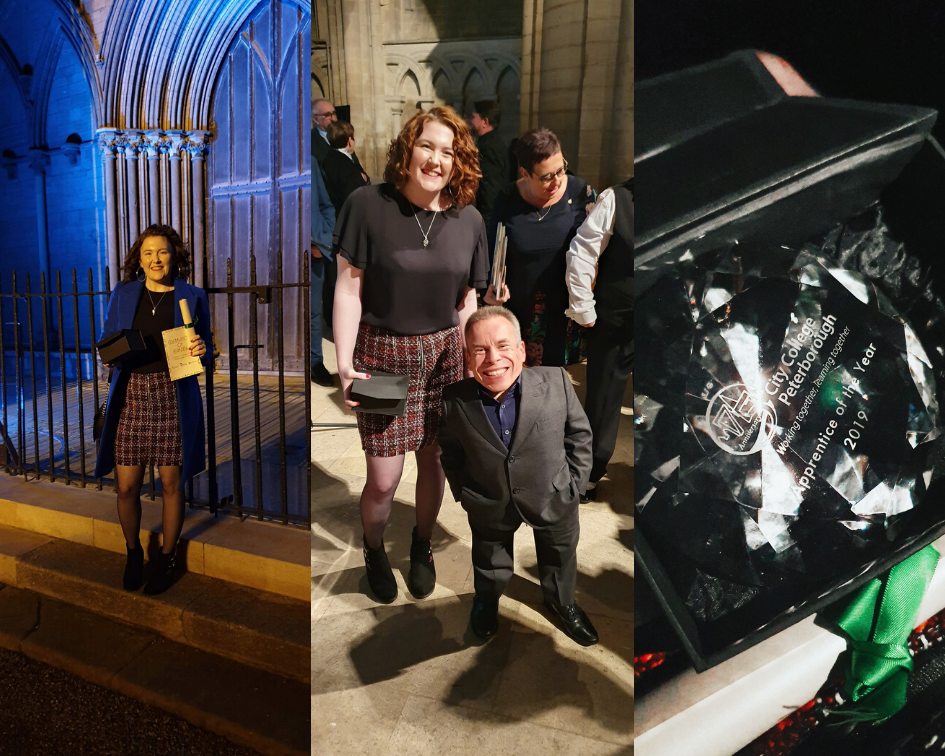 To say I was surprised was a bit of an understatement, it's an incredible honour to be recognised as 'Apprentice of the Year 2019' and it's given me even more motivation to continue working hard towards my Level 4 in Digital Marketing.
Something that this experience has taught me is that you should celebrate your achievements, no matter how big or small they are, because celebrating yourself is not vain, but important for your self-esteem and you should be proud of yourself!
And that's all from me today! Have a great Halloween everyone and stay safe!
Vickie 🙂