09th February 2021
Hello and a warm welcome to you.
It feels like I blinked, and January was over, does anyone else feel the same?
January was a very busy month so let me catch you up with a few things I have been doing. I am contacting individuals who have accessed the Primary Care Mental Health Service (PCMHS) through their GP. We ask for this feedback so that your experiences can help improve the service.
Vickie and I have been facilitating multiple workshops for individuals with lived experience of an eating disorder and for carers of loved ones with eating disorder experiences, to create some literature for leaflets and online information for the purpose of helping individuals who are accessing an eating disorder service or being referred to the service for the first time. The groups have explored the myths around eating disorders, the important things to know about eating disorders and the resources available. Having input from individuals with lived experience is always important as it ensures a meaningful leaflet is being designed. Working with individuals with lived experience we were able to identify the messages they would like to portray and the wording of the leaflet to be as inclusive as possible.
I have attended several meetings this month, including The SUN Network quarterly board meeting. You can see the notes and documents from our board meeting here. Other meetings I have attended have been networking meetings, where staff from different organisations and charities come together to discuss their work and update each other on what is going on for them, and strategic meetings, where management and staff from organisations and charities, clinical commissioners and council commissioners and individuals with lived experience discuss plans for the mental health system.
There is always a space for individuals with lived experience at these meetings, and we want to encourage this presence as this experience can be vital and invaluable to service providers and commissioners to ensure they are providing a service that is appropriate and to the benefit of others who are accessing the service(s). For those with lived experience who are involved, they are given the time to be heard and have their experiences help to shape future services. Being involved in meetings can empower and build confidence in individuals as their stories and input is valued by providing an insight into what it is like for others who are going through challenges and accessing services. Please contact me if you would like to know how you can be involved with the meetings we attend. I also met with our new non-executive director Jordan recently. It is always great to have new people join the team who bring a burst of fresh energy with them, so this was lovely. I'll look forward to working with him moving forward.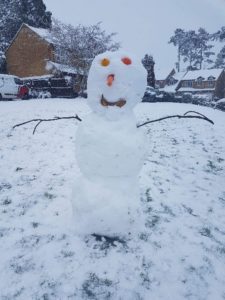 I must admit, as February has rolled around, and I had a second to stop, I felt a bit overwhelmed. So much happened in January and I was so wrapped up in it all, it was hard to stop and give myself a break. Often my challenge is that I set expectations of myself that are not realistic and then am hard on myself for not reaching them for whatever reason. The fact is that I am doing a great job and I have been working very hard through this challenging time, I must remind myself of this more often. Someone in the lived experience eating disorder workshop said, "We talk to ourselves in a way we would never talk to someone else" and I think this is true for myself so remembering this perspective is important.
Wasn't it exciting when the snow came? I felt like a child again. I went out in the snow with my husband and the family I live with and it was wonderful. It felt as though all the problems that are going on with the world were put on pause for a moment in time. It was just about enjoying the snow and building a snowman. I love sitting indoors and watching the snow fall, it makes me appreciate how lucky I am to have a safe and warm shelter to call my home.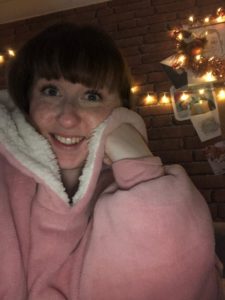 I need to give myself a kick to start doing some self-care and self-love. My ideas are to journal more, go for walks by myself and to sit and listen to my surroundings, reduce the time I spend looking at a screen – be it computer, tv or phone, and to change the way I speak to myself. Speaking of self-care, my buddy box from Blurt It Out came recently. You can order your box to come monthly, but I thought I would just do a one-off purchase to give it a go. I will not go into the details of what is in it in case you want to get one for yourself, but its full of self-care tips and tricks, products that make you smile, treats and a little bit of mindfulness magic. I am looking forward to getting stuck into this box and hoping it will help me in my self-love journey.
'You are allowed to be both a masterpiece and a work in progress' – Sophia Bush.
Thank you.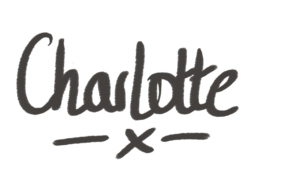 Charlotte Lawrence
Charlotte.lawrence@sunnetwork.org.uk
07907 472 024
Click here to register your interest to be involved in one or more of our opportunities.