Hello to our SUN Network readers. I do hope your week has been brighter than the weather, although it does get me excited for, dare I say, the festive season!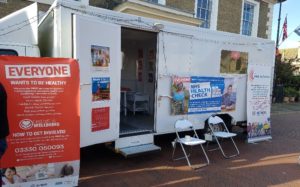 This week is Alcohol Awareness week, so KC and I went along to help with Everybody Health and CGL at the drop-in van that today was stationed at Huntingdon's Market Square. It was great to go along and speak with the people of Huntingdon, I enjoy meeting new people and spending time outdoors, so this was a great way to spend our morning.
This afternoon Myself and KC went along to the Good Mood Café at The Edge Café in Cambridge. It was great to speak to the staff of CPSL Mind hosting the café and people who came along. I will look forward to going again another time and meeting new people then also. You can see when and where the Good Mood Cafes are running if you visit their website – https://www.cpslmind.org.uk/goodlife/good-mood-cafes/ .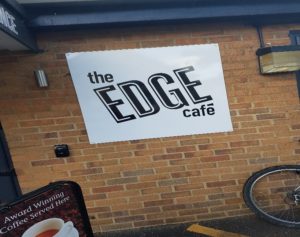 As you know I am a student on a college course for level 2 Counselling Skills, and I was really pleased with myself this week following my first essay submission. I received my graded paper back to find I had passed and only missed one point! It felt great knowing my hard work had paid off and I hope this continues throughout the rest of the year.
As always, I enjoy speaking to service users and listening to your experiences with services, we would love to hear more from you so please do contact us if you want to share some feedback.
Thank you, and until next time, stay safe and enjoy every moment you can. It's the little things that matter 😊
Charlotte x