Hello everyone!
I'm so excited that Autumn is just round the corner, I'm looking forward to cooler days, cozy jumpers and hot chocolates- I've already found some crunchy leaves whilst out on a walk!
So, this is a bit of a different blog post from me, more of a personal one that I want to share with you. I've just returned to work after going on leave in the middle of August, so there are not many work updates which have happened, but plenty of exciting prospects for the near future.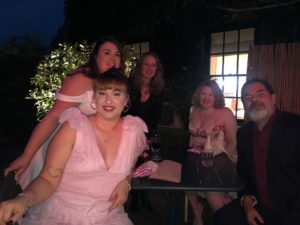 I am now a married woman, so if you have an email coming through from Natasha Davis, don't be alarmed- it's still me! I had a wonderful wedding day with my closest friends and family, we laughed, we cried (me!) and danced the night away. Not everything went to plan, but no one noticed- not even me. From the anxiety of planning a wedding, to the excitement of the day and a relaxing minimoon a lot of emotions have been floating around.
'Post event blues' is this a thing? I think it might be! From the comedown of years of planning there was bound to be a hit of sadness, and even though I am naturally a very busy person without planning a wedding I still felt a sense of emptiness. I think this is something most of us can relate to, especially if we have been consumed by something exciting and different to normal life. I remember this feeling from when I was struggling the most with my anxiety and found that when an event (like Christmas) was over, my mood would spiral. Even though I feel a bit 'blue' due to the end of the wedding planning I am more than happy with it being finished and to enjoy married life.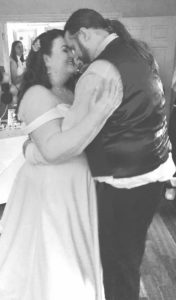 But the planning doesn't stop there, my son starts school next year and the forms are coming in thick and fast. How is everyone else coping with the kids being back to school, or the up-and-coming starting school, let me know how you're coping with the changes!?
So, it's time for me to sign off, but not without some cheeky wedding photo's to share.
Take care,