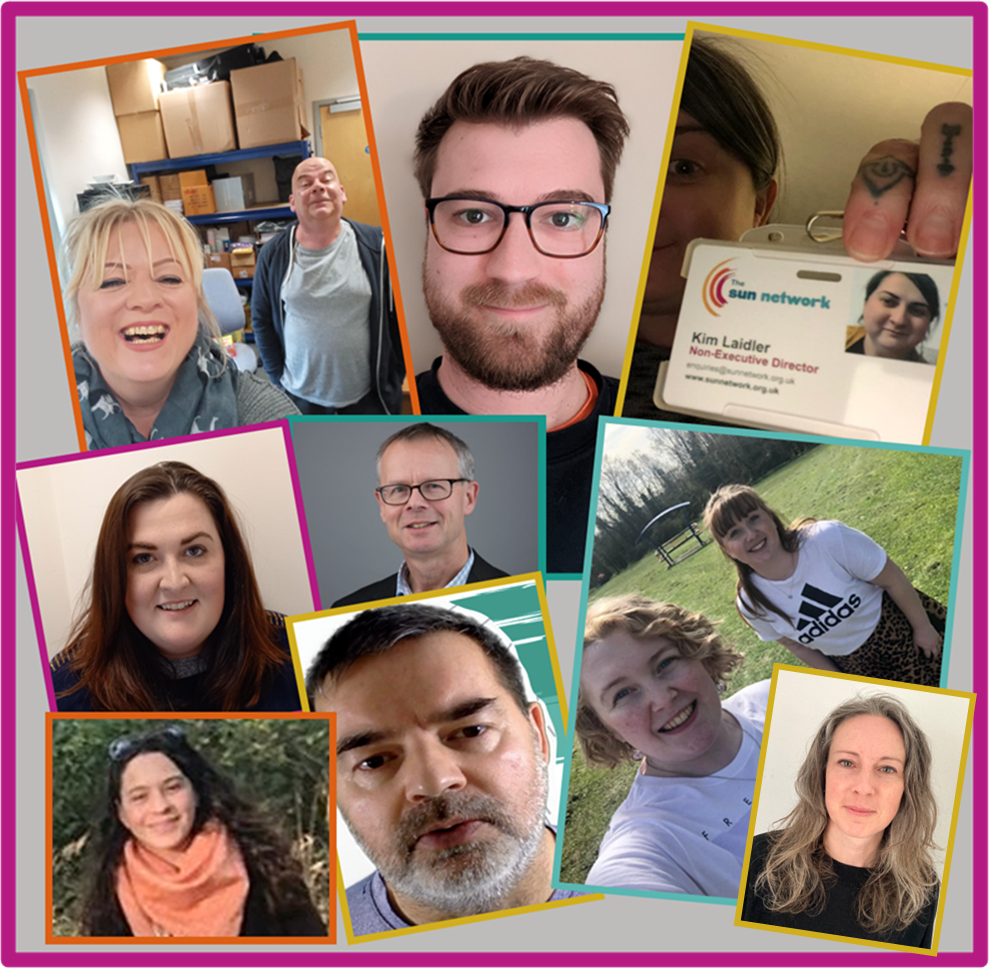 Contents
---
Welcome from our Chair
Jonathan Wells
Thankyou for being interested in what we are doing in The SUN Network. In this newsletter we give a few glimpses of the sorts of things we've been doing in recent months and what we've achieved.
Our work is very important to us. We believe strongly that in health and social care the best way to improve services is by making sure that from start to finish people with lived experience and their families act alongside the professionals who are in a position to decide how existing resources are deployed and how new funding is best used. Every week we hear about what is working and what isn't in the areas of mental health and substance misuse services. People have practical ideas about how things can be improved. We feed these experiences in and bring a sense of urgency to the sometimes dry and distant business of NHS and local authority commissioning
We have been an independent organisation for three years now and when I look back, I can see that we have come a very long way. In the past year, we have become part of the normal way of doing things in the local NHS. I'm not a fan of jargon or buzzwords but I have to say that "co-production" – the official term for what I outlined in the last paragraph – is now standard practice. It may come as a surprise to some people but there has been significant new funding coming into local services in the past year – partly but not wholly because of covid – and we have been at the centre of making sure this is used as effectively as possible, so that more people with mental health issues can get the help they need, when they need it.
As others have seen what we can do, we have been asked to take on more projects. In the past year this has included work to amplify the voices of people who are multiply disadvantaged and often hard to reach, and people with eating disorders. We have also taken on a leading role in bringing together local voice organisations so that we can learn from each other and wherever possible act in unison. Whether it is in our work alongside CGL the main substance misuse service provider, or with Pinpoint or Family Voice, the Speak Out Council or the Alzheimer's Society, we share the same frustrations when gaps in services persist and the same excitement when they are reduced.
Because co-production is now the norm, I would say it is a very good time to join a voice organisation such as The SUN Network. People with lived experience tell us that it is extremely rewarding to be in a position to speak up and be heard, to "make it real" for commissioners and managers.
Our team will tell you that I am never satisfied – with myself, with them or with local substance misuse, mental health and social services. I just think there is a whole lot more that we can do together.
Do contact us if you want to be part of what we do and if you want to hear more about last year and our plans for the future , look out for details of our AGM this summer.
---
Our Role and Purpose:
The SUN Network exists to amplify the voice of those needing mental health, drug and alcohol or homelessness services across Cambridgeshire and Peterborough, and ensuring that their voice is shaping and influencing service delivery. We do this in a myriad of ways including:
Gathering feedback of people experiences of using services
Attending events held by other services or hosting our own events
Promoting and sharing involvement opportunities for people with lived experience
Encouraging co-production within services
Representing the those with lived experience voice at strategic meetings and inviting those with lived experiences to attend those meetings with us
Completing evaluations on current services
Partnership working
Facilitating those with lived experience to be involved in tender reviews and interview panels
Offering training to support involvement and boost confidence
Workshops for projects such as the Eating Disorder leaflets and website design
Consultations
Use of social media to promote wellbeing and our work
Attending local support services and community groups to meet people with lived experience
Signposting to support services
Facilitating people with lived experience sharing their story
The SUN Network Cambridgeshire and Peterborough have been in existence for 12 years and became a Community Interest Company (CIC) in April 2018 and have gone from strength to strength in our third year.
---
Welcome New Staff and Directors:
We have welcomed two new members of staff. Natasha Lilley who will be filling the role of co-production facilitator for multiple disadvantages. Someone experiencing multiple disadvantages will be experiencing more than one of the following:
Homelessness : Addiction : Mental Health challenges : Family Breakdown : Domestic Abuse : Involvement with the criminal justice system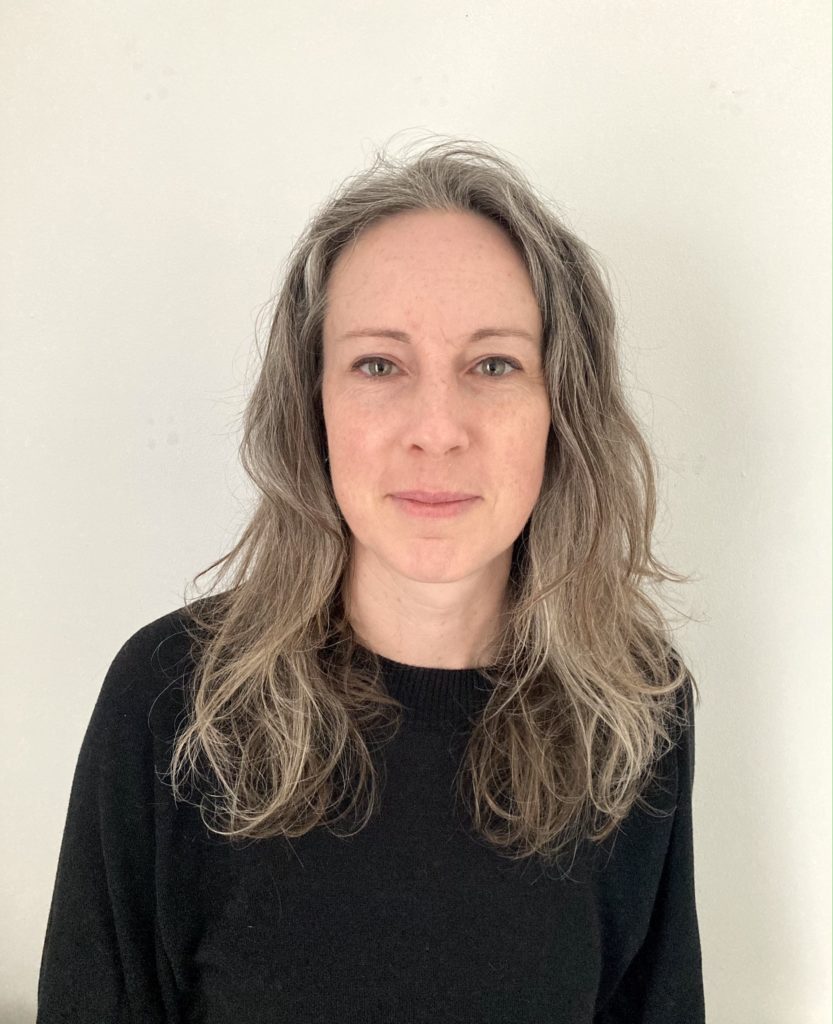 Natasha's role is to facilitate co-production and involvement opportunities for people who have experienced multiple disadvantaged with the aim of improving services.
Supporting Natasha for a year is Jayne Ruffell-Ward. Alongside Natasha, Jayne will help to embed this new work throughout Cambridgeshire and Peterborough. If you are interested in hearing more about their work, or how you can get involved and have your say please do get in touch.
Natasha : Natasha.lilley@sunnetwork.org.uk 07745 243 151
Jayne : Jayne.ruffellward@sunnetwork.org.uk 07521 993 364
We are also thrilled to welcome three new Non-Executive Directors that have joined our board. Kim Laidler, David Lee and Jordan Miller-Hughes. You can read their stories next:
---
Kim Laidler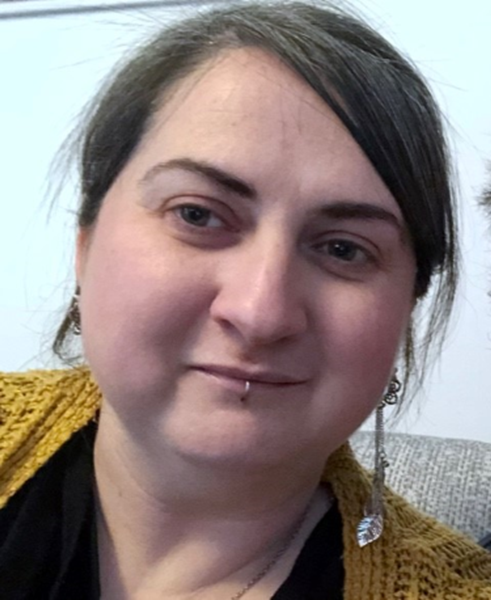 Kim joined our board in August 2020 after having been involved with The SUN Network projects over a number of years.
Exciting things started to happen for me in July last year as I began to attend local NHS mental health trust and commissioning group meetings with the SUN Network, my role was to use my lived experience as a way to give feedback that would help shape the services. These meetings had moved online via Microsoft Teams because of the COVID 19 restrictions, being based at home was a huge benefit to me because its location made me feel more confident and cut down on commuting.
I felt so grateful to be given this chance to speak to services directly, even more so when the first co production meeting I'd been invited to attended became a regular fortnightly event. Through this service I began to form links to other local mental health services who valued my voice. I was really keen to make use of this situation, as I felt passionate about having people's voices heard and I had thought for a long time that this was a great area to have a job. Pretty much straight away I found that I had another peer, David (Lee) doing the same as me. David and I had worked together in the past and now I had found a partner in crime, I don't know what I'd do without him he's saved my life.
In September David and I joined the SUN Network family in a small way and were made Non-Executive Directors. I have had many opportunities this past year in co-production and collaboration including designing leaflets for people who may need the support of a service, judging on a regional funding panel and assisting in training days by sharing my journey. My proudest moment is winning Gold in Hunts Forum volunteer of the year after being nominated by Lois- I can never explain how special I felt!
I think more than anything, the opportunities the SUN Network have given me have made my voice and my own story heard and validated. This has given me so much empowerment that I can now respect myself more and give myself permission to be as important as everyone else.
---
David Lee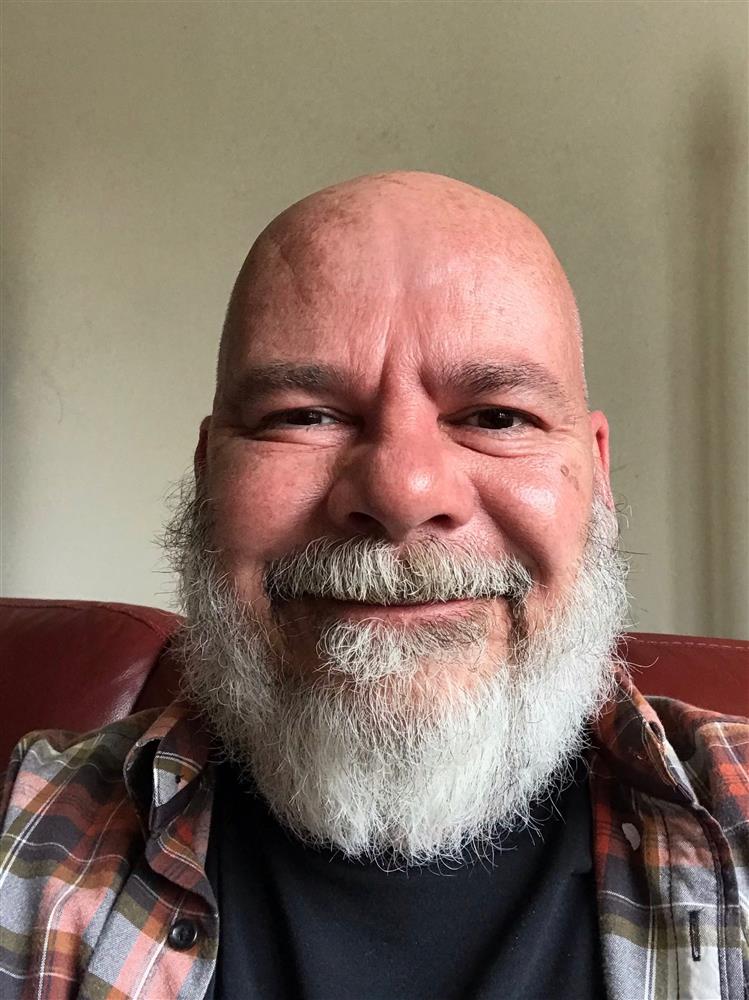 Well it has been a year hasn't it? I hope everyone has been taking the time for some self care – it's very important to maintain your own wellbeing.
As someone with lived experience of mental health issues I can honestly say I am very happy and grateful to be in the wonderful place I am in now. Just over 3 years ago I wouldn't have believed it. Remember there is always hope.
I have been very busy this year. And as everything has been on-line my laptop has never had so much attention.
My lived experience has enabled me to get involved in the Mental Health Sector for the NHS and various voluntary sector organisations. It has been and still is a really interesting journey. I'm "getting involved" more and more and I love it! The chance to help shape mental health services of the future is interesting and truly empowering.
One of the highlights of the year was last summer when I was invited to become a Non-Executive Director of the SUN Network. A position I graciously accepted as I had been working with the SUN Network on various projects. Promoting the patient voice is a very rewarding vocation. So much has been achieved and I am looking forward to continuing this during the coming year.
As my awareness of the sector grew, I decided to become a Mental Health First Aider. A really interesting course which I really enjoyed even though it involved a fair amount of studying. I thoroughly recommend it.
I have done another couple of Mental Health related training courses during the year as well. I even chaired part of an on-line conference hosted by the King's Fund.
---
Jordan Miller-Hughes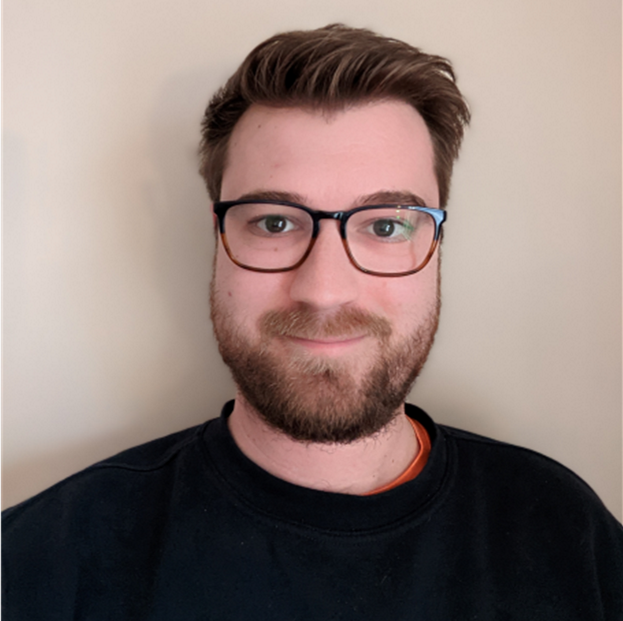 Jordan joined us in December 2020 as he was keen to join a mental health service board to offer his skill set as he has family members who have experienced poor mental health.
'Having worked my entire career in the voluntary sector, across a variety of organisations from small hospices to large national charities, my expertise lays in fundraising, relationship management and marketing.
Focusing on a cause that is very close to my heart, is a great opportunity for me'.
---
Testimonials From People with Lived Experience
"It has been a pleasure to work with the SUN Network to develop leaflets and online material for those with eating disorders in the community. The material includes words of encouragement, myths and truths about eating disorders, information about asking for help, starting conversations, looking after wellbeing, support in the area, and resources available. I hope that, when finished, the leaflets and website can help to raise awareness of eating disorders, encourage those with eating disorders to reach out for support and inspire sufferers that recovery is possible. It is a really important and exciting project to be a part of, we always have a laugh in the design meetings, and I am really looking forward to seeing the finished results and getting the information out in to the community! Eating disorders are serious mental health conditions but with the right support and help recovery is possible.

Reach out to Beat for more information about eating disorders or to access support. "

Naomi, Member of the Eating Disorder Workshops
---
"From meeting the group, discussing our stories, to creating the leaflet and now creating the website, it has been such a rewarding and special experience. I feel so at ease to share and feel honoured to be part of the development of what could be such a crucial and important part of some one else's road/start of recovery. Contributing to something that could help prevent someone from falling into a full blown eating disorder or support that person who is struggling now is such a rewarding thing to do. I come away from every session with such a warm heart. I just hope our words of encouragement gets to everyone who needs to hear them! Thank you to Charlotte and Vickie, they are so kind and cherish all opinions and ideas, so nothing you say feels irrelevant, it's such an open and honest forum. I am so glad I got asked and signed up to assist, it's been so worthwhile."

Beth, Member of the Eating Disorder Workshops
---
How YOU have made a difference
We have received more feedback and had more people with lived experiences involved in our work than ever before.
We as a team have thoroughly enjoyed working alongside and listening to those with lived experience. Nothing pleases us more than seeing people growing in confidence and well-being as a result of their involvement with us. We would like to thank each and every person for their feedback and involvement, no matter how big or small, it all can and does make a difference. We haven't let lockdown stop us working together for the purpose of involvement.
Here are just a few examples of how your involvement has made a difference over the last 12 months.
· We have facilitated people with lived experience participating in boards at all levels, including the decision making Sustainability and Transformation Programme (STP) Board, the Community Mental Health Delivery Board, Crisis Care Pathways, The CPSL Mind Good Life Board, and Substance Misuse Delivery Board
We are also running a set of workshops over a 6-month period for people with lived experience of Eating Disorders (ED) and carers of those with ED to design the literature, leaflets and website for anyone else who may need to access support in Cambridgeshire or Peterborough
Someone with lived experience reviewed the co-production element of all regional bids through NHS England for a pot of money to transform mental health services
We partner worked with Rethink Carers on our Winding Road project where we interviewed people with lived experience to hear about their last 18 months and find out if they have been able to find the right mental health support at a time when it is needed. Rethink interviewed carers for a joint report which can be found here
Several people with lived experience of addiction kindly shared their stories with the police cadets in training to help them better understand addiction as they begin their policing career. These lived experience stories really touched the cadets and will make a real difference to how they are able to work with people with addictions in their job
We had a lady with lived experience of multiple disadvantages co-design a job description with us and then go on to sift the applicants and sit on the interview panel, having co-designed the questions and scored all candidates with equal weighting to the rest of the panel
We facilitated people with lived experience sitting on interview panels for 3 new commissioners at both the Cambridgeshire County Council and the Clinical Commissioning Group (CCG)
People with lived experience have worked alongside commissioners and service providers on a bid for money for Peer Support Workers (PSW) in crisis care. This bid was successful, and they are now working together to decide where these new posts will be based
The new Exemplar mental health service has had lots of lived experience through The SUN Network and their Specialist Health Care Assistants (SCHA) were able to have training session delivered by people with lived experience as part of their induction into the role. The feedback from the SHCA's was that they were really grateful to have the opportunity and it helped them understand the patient experience that much better
A gentleman with severe mental illness shared his experience of receiving the covid vaccine with CPFT vaccinators to help them support others with mental health challenges receiving their vaccines
---
Key Performance Indicators (KPIs)
We achieved all the KPIs (goals) set out for us this year. We had a new KPI at the start of the year and this was to provide 100 meaningful engagement opportunities for people throughout our work.
Meaningful engagement will be defined by any involvement opportunity that includes people with lived experience in a more involved way than offering feedback on their experiences. For example; peer assessing, sitting on tender or interview panels, attending meetings, writing blogs, co-production work or telling their stories. This list is not exhaustive.
The purpose of this KPI is to really evidence that people are influencing the design and delivery of mental health, drug and alcohol support and homelessness services across the county.
We received feedback from 712 people against a target of 500
We created 357 meaningful engagement opportunities against a target of 100
We completed seven service reports against a target of five
We engaged with thousands of people through our social medias, sharing local news and information and motivational wellbeing quotes. We promoted new services and signposted to local and national support.
Our staff team have written weekly blogs sharing their own wellbeing journeys and invitations for people to be involved.
We have kept the adult mental health page on www.keep-your-head.com up to date with all the local service updates.
---
Our staff team were excited to share their work over this last year:
Lois Sidney—Executive Director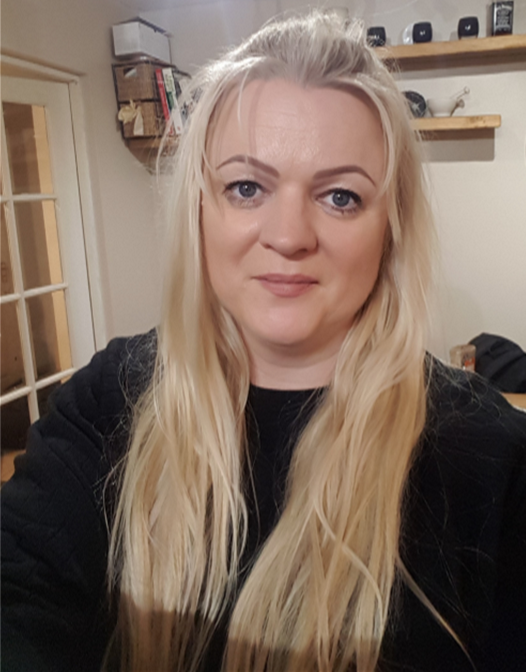 Well what a strange year. We have had to look at new ways of working to ensure that the voice of those with lived experience is being heard.
Luckily we have a fantastic team here at The SUN Network – and some really great commissioners who have been very supportive of our work.
We secured two small pots of money this year. For a Co-production Facilitator to ensure the voice of those with multiple disadvantages are influencing service delivery and also to facilitate people with lived experience of Eating Disorders and Carers of people with eating disorders to design the leaflets and website information for those that may need the service in future. This is a great way of passing on their own extensive experiences to help others have a smoother journey finding useful and helpful information. Charlotte can tell you more about that.
I'm so proud of the Team for all their hard work this year. They really have gone above and beyond to think creatively about how we do our work, and they are so passionate about why we do what we do.
I'd like to thank Jonathan Wells – chair of Directors, who has been a wealth of knowledge and a huge element of our success to date.
Thanks to our new Non-Executive Directors for all their input and positivity over the last year.
Finally for everyone with Lived Experience who has been involved and had their say, shared their story, or taken up one of our meaningful engagement opportunities, we couldn't do what we do without you. You really do make all the difference. Thank You.
---
An Update from Charlotte
Charlotte Lawrence—Mental health and Drug and Alcohol Engagement Facilitator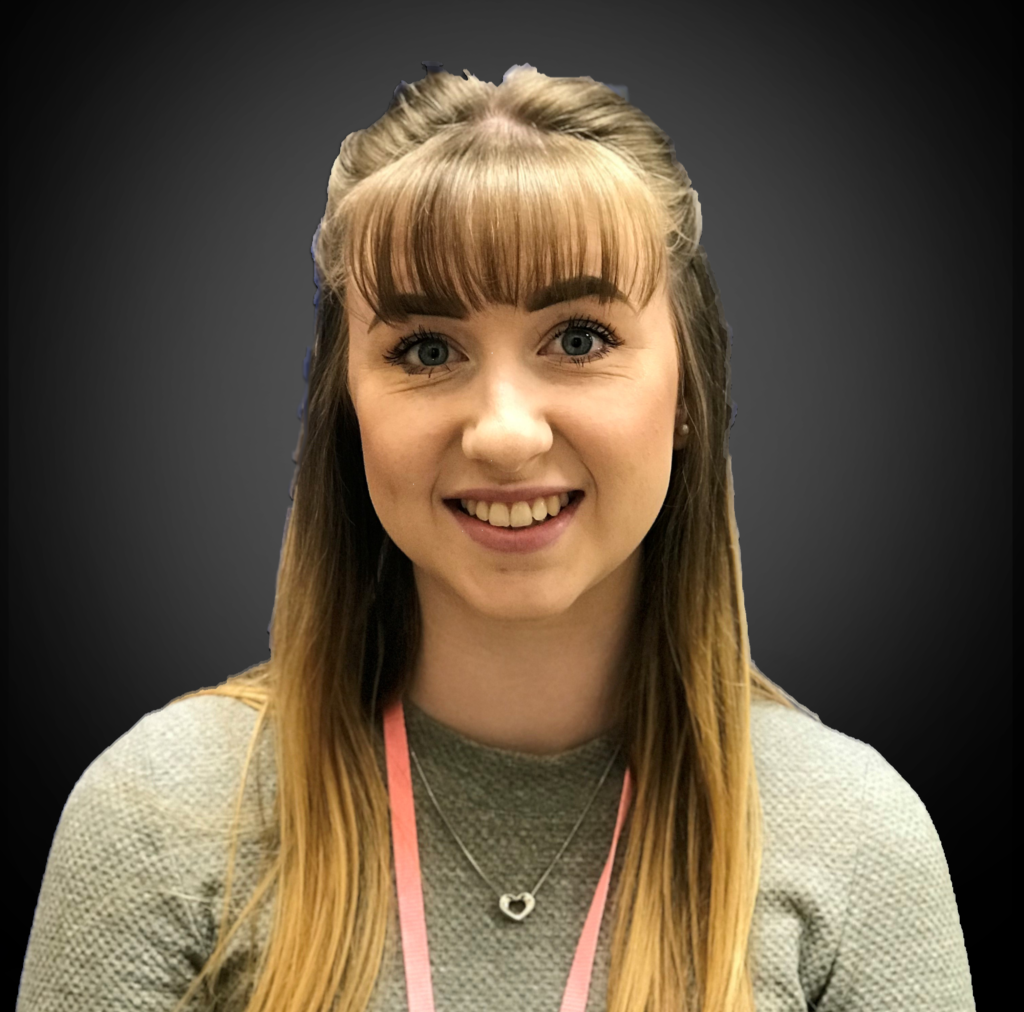 I am sure we all can appreciate that this past year was something we never had envisaged happening. While it was tough on many, we tried to make the most of what we had to continue to show that the voices of service users are always vital in the provision of care and support is delivered. Remote working/working from home was a new challenge that took some time for us to adapt to. I like being around people and while I am grateful for my home and family, I struggled with the missing of social interactions that my normal day to day routines brought me.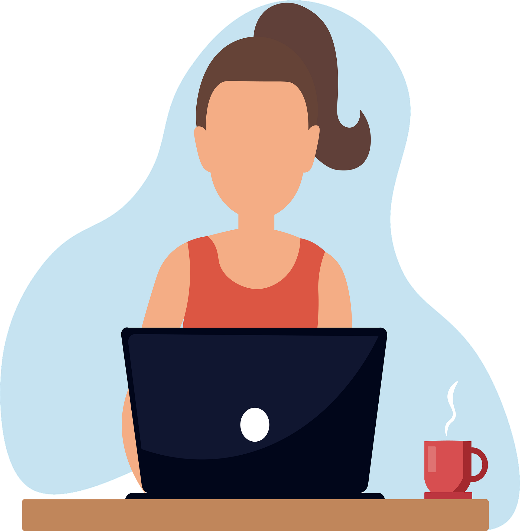 If it were not for the change in circumstances that the pandemic brought, I do not know if I would have gone to university and completely changing the plans I had for my life. My future now excites me more than ever and I am more determined to see it through. The pandemic highlighted to me that, at the end of the day all you know for certain is that you have yourself. The relationship you have with yourself really matters and impacts the way you are in the world. It is not always easy to be kind to ourselves, but we can at least try.
This year we started working on literature for eating disorder services which included workshops with individuals who have had lived experience and parent/carers of loved ones with eating disorders. The aim for this work was to co-produce some written documents to help those new to accessing eating disorder services. I really enjoyed this project as eating disorders are something, I have my own personal experience with. I felt valued not only as a facilitator but as an individual with lived experience, so I hope this was mutual among the groups. It was interesting to hear what is important to know early on for those others who have experienced eating disorders.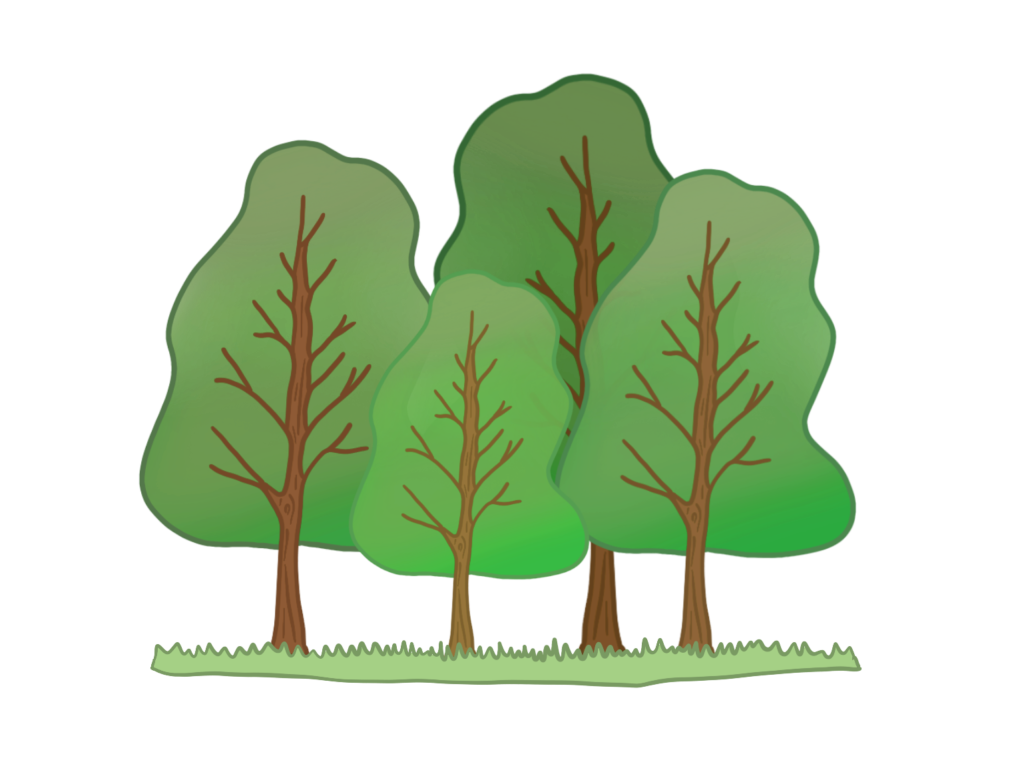 Most of the pictures you see on this blog were created by Vickie for the eating disorder lived experience leaflet. Vickie created some images based on the discussions we were having in the groups. The individuals involved then voted on the ones they liked the most to go into the leaflet.
We decided quite early that the term 'top tips' was perhaps not appropriate for the intended audience. The group felt that it implied encouraging behaviours that play a part in the worsening of the illness, and it almost felt like the term 'top tips' was saying 'here is how to succeed in having an eating disorder'. Having the lived experience insight to highlight this was key as it could have been something that went unnoticed or unconsidered if these leaflets were not co-produced. Similarly, being consistent with the term parent/carers, instead of carers. There were two key points from this term alone, one being that it is not always parents who are carers of a loved one. Carers can be friends, partners, family members, parents, and colleagues. Secondly, individuals often do not initially identify themselves as carers, as they see it as looking after their loved one.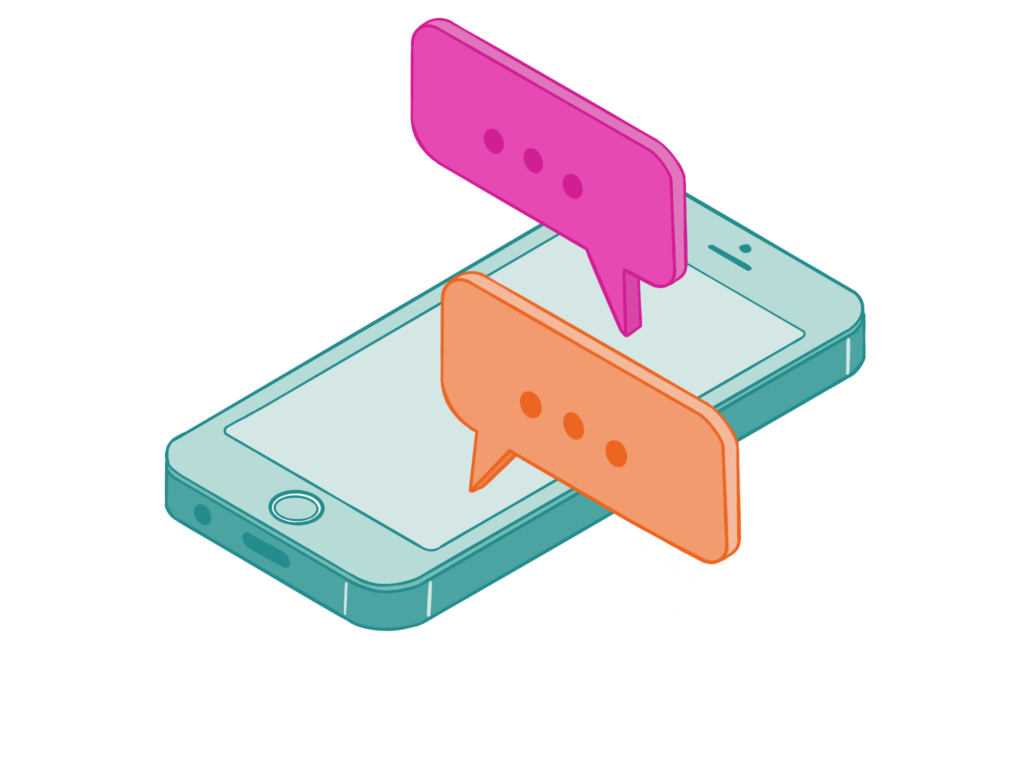 These were just a few examples of the amazing discussions we had through the process of creating the eating disorder leaflets which would not have happened if they were not co-produced. The work we are doing around eating disorders is ongoing, so I am looking forward to seeing the online work commence and see what else is to come on this.
The Primary Care Mental Health Service (PCMHS) is an ongoing piece of work that we do at the Sun Network. Throughout the year we have contacted many individuals who have accessed the service and have received feedback from 87 individuals on the experience they had with the PCMHS. This vital feedback informs the PCMHS of what individuals are experiencing when they access their service, how to improve what they are doing and what is already working well for their service users. A key thing that has come up over this year is the way in which PCMHS appointments have been accessed, the majority being over the phone or virtual meetings. For some people, they dislike accessing appointments this way as it feels disconnected and impersonal. It can be tough to communicate emotions through technology. For other people, they liked the ease in accessing appointments this way rather than booking time off or taking time out of their day to go. Also, that it can be difficult to feel comfortable in sharing emotional details in person with someone they have not met before so doing it over the phone or virtually was an ice breaker so to speak.
The PCMHS have informed us of a leaflet that individuals should receive prior to their appointment. This is from the feedback we gathered previously from individuals who have accessed the service, saying that sometimes there was confusion over what the PCMHS does or could offer them. This leaflet should help to make the role of the PCMHS clearer to help expectations and hopes of those accessing the service being aligned with what the service can offer.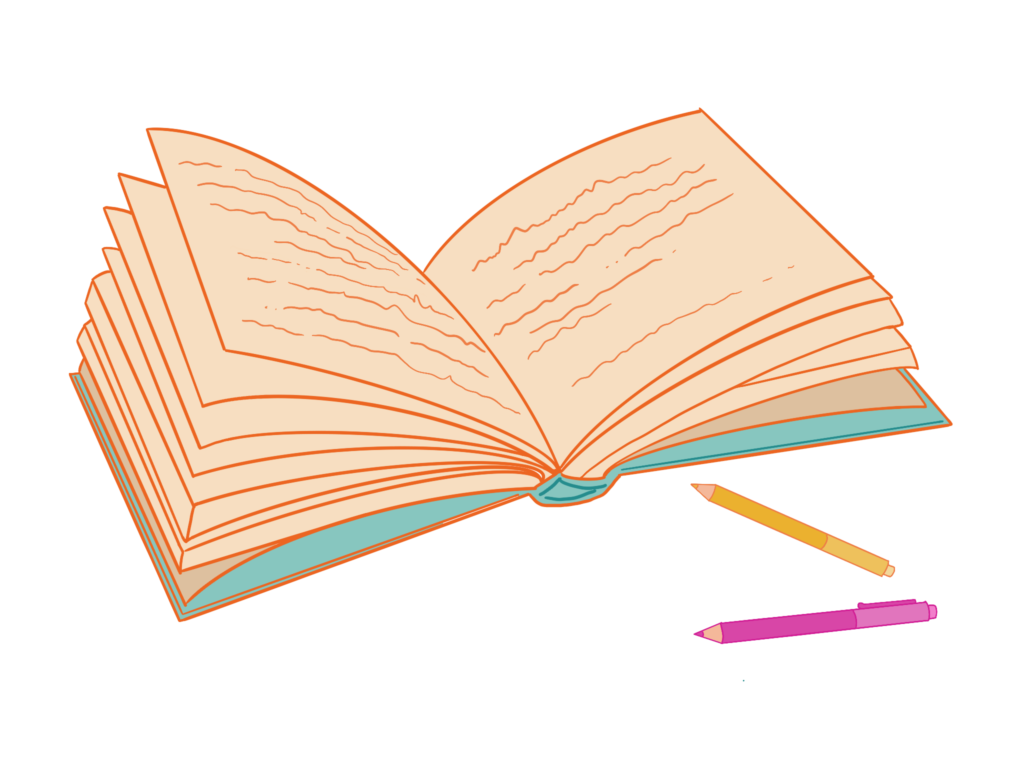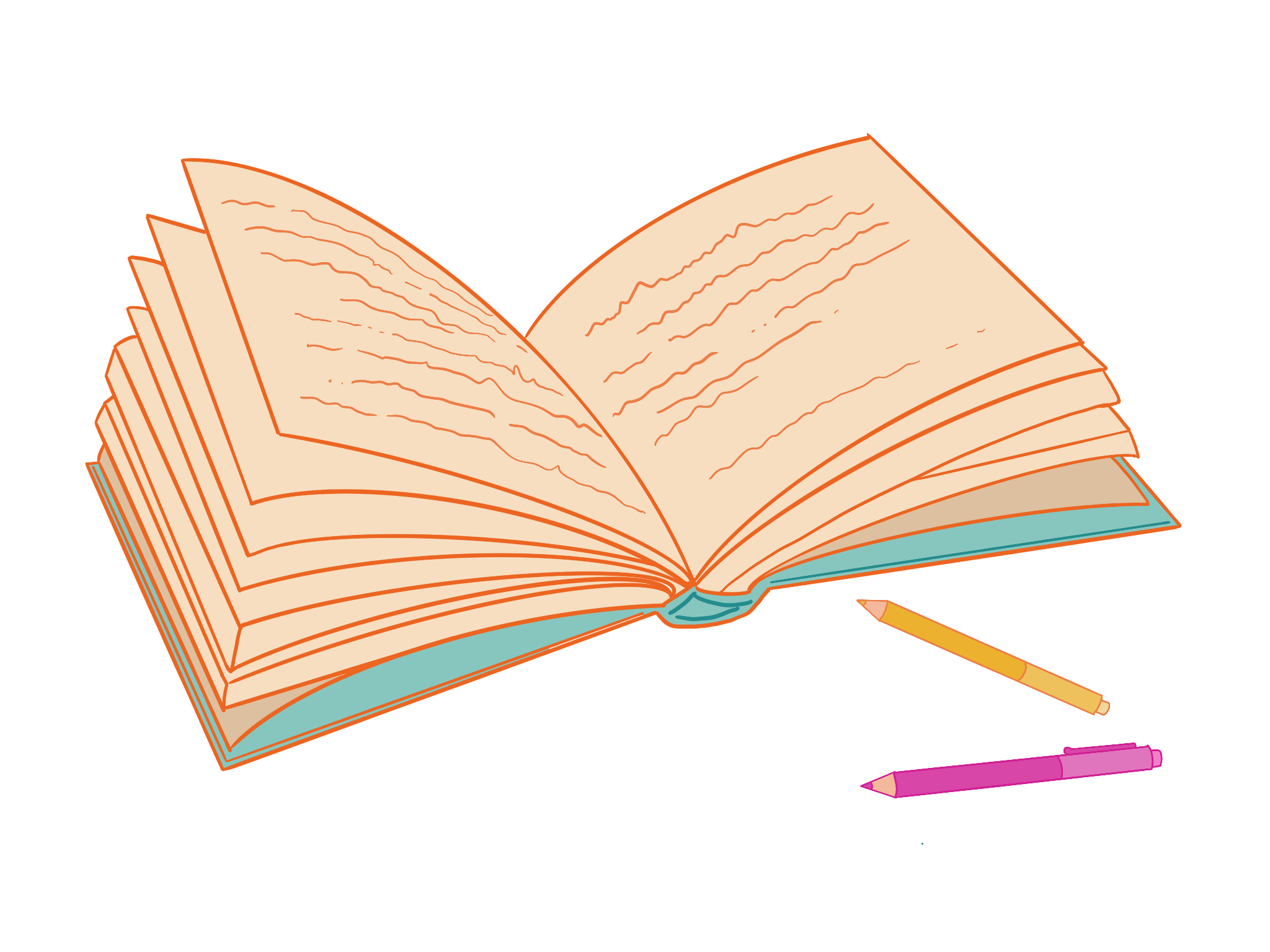 Last year we ran a campaign called the #bigthanks campaign in which we asked for positive feedback from your experiences of mental health and or drug and alcohol services and asked you to nominate a staff member who you would like to say thank you to. The winner was set to receive a big bouquet of flowers on the nominator's behalf. This was a great boost for all of those who sent thanks and who received thanks. The winner was the lovely Ellen from Riverside Willow Walk who was totally shocked and speechless to have been nominated, let alone winning. Everyone who was nominated received their thanks, anonymously if wished, in the post so the nice messages were still being shared. It was lovely to read all the kind comments and to see the positive impact services and employees/volunteers working within the mental health and/or drug and alcohol sector had on those accessing them.
We tried to share as many of our accomplishments on our social medias this year, to keep everyone informed on what we have been up to. Here are a few randomly selected highlights:
Lois met with the East London Foundation Trust in August as they wanted to know about The SUN Network and the work we do
Vickie has been working on her college work throughout the year, whilst also updating the Keep Your Head website, our website, and our social medias
Charlotte spoke to individuals who had accessed the Primary Care Mental Health Service to hear their feedback on the experience they had, which informs the service managers and commissioners
KC has been working hard on the addiction recovery stories, bringing real life experiences to light and sharing the message that recovery is possible. KC also empowered lived experience individuals to share their story to police cadets to help challenge the stigma on addictions and raise awareness on the challenges faced
Our team hosted co-production meetings on how to create a strategy that brings co-pro, involvement, and collaboration to a gold standard. Co-produced of course
We welcomed Natasha, our new Co-production facilitator, to our team in January who has made many meaningful connections since starting
Anne represented the Sun Network at the Adult Social Care Forum in February where she shared a summary of what the team have been up to
Thank you.
Here is to another busy but amazing year.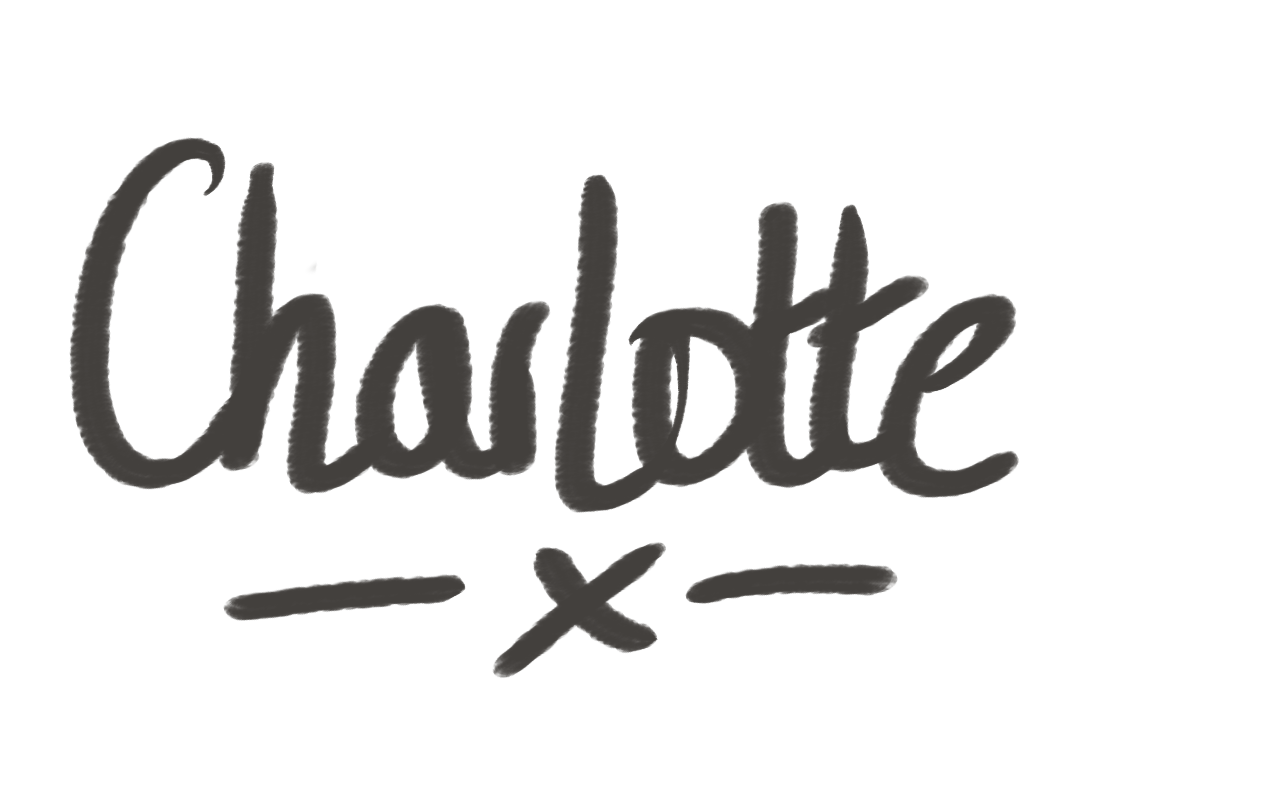 ---
An Update From Anne
Anne Wigglesworth—Mental Health Engagement Facilitator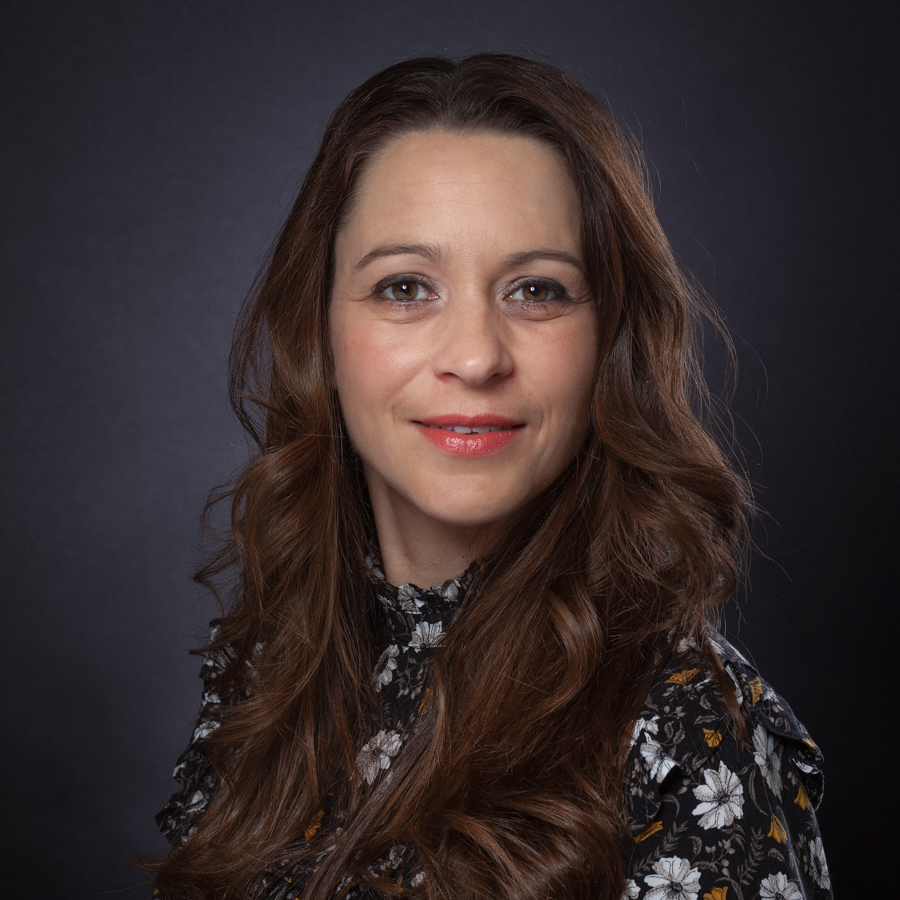 Welcome to our end of year news letter. I hope you are keeping well and have managed to stay safe during this past year. I would like to share with you one of the projects I have been working on this year. It has been in collaboration with the Clinical Commissioning Group (CCG) to work with them to ensure a new service for those with severe and enduring mental health challenges receive an annual physical health check to help maintain good health and wellbeing.

The Specialist Health Care Assistants (SHCA's) are there to carry out the necessary health checks but also to support you with any further needs you establish together to help you maintain positive mental and physical health. The Specialist Health Care Assistants will also support you to attend your appointment. Working together with the CCG we provided some training for the SHCA's.

This involved two individuals with lived experience sharing their story with the SHCA's who are in post in Peterborough, followed by an open Q&A / discussion session. The training was very powerful and gave an incredible insight to the SHCA's into the challenges and the journeys of those who volunteered to share their story. SHCA's had the opportunity to listen and understand the successes and not so positive experiences these individuals went through, when seeking help and support for their mental health. We talked about the use of language and how that can make people feel. We talked about what is often not said through fear of triggering or upsetting an individual and that an open conversation, with shared decision making and for individuals to know what options are available to them is really important.

The SHCA's feedback said that they found the training, helpful, insightful and confidence building. We are truly grateful to those who volunteered to share their story and as it was such a success we are looking at how this type of training can be incorporated into other areas of mental health. The positive outcome of the training was reported to NHS England.
If you would be interested in sharing your story to help train professionals, then please get in touch at enquiries@sunnetwork.org.uk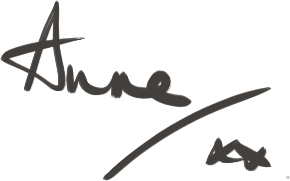 ---
An Update From KC
KC Cade—Drug and Alcohol Engagement Facilitator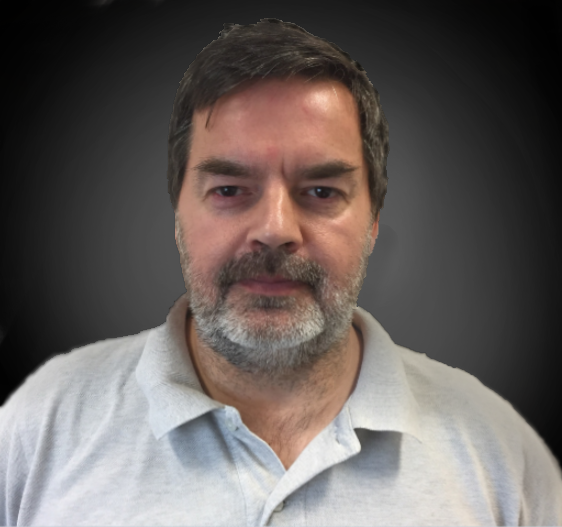 I wanted to share some things I learned from HomelessLink's introduction course on how to support people in a trauma informed way. The training has a big emphasis on homelessness, but I found it relatable to addiction and other mental health challenges. The Lankelly Chase Foundation found in a study in 2015 that 85% of those involved with the criminal justice system, substance misuse and homeless services has experienced trauma as children. That makes sense to me from what I've seen meeting service users for these two years that I've worked on the SUN Network team.
I like the definition that trauma isn't the difficult event or the neglect, but it's the person's experience of these challenges. We are less resilient against trauma when we are children as we are still forming in our emotions and brains and the rest of our selves. It's worth repeating that trauma and neglect doesn't mean a parent intentionally harms a child. Children can suffer when parents are suffering from their own mental health challenges like post partum depression, addiction, just to name a few examples. Imagine how much this matters when watching this 3 minute demonstration which helps me see that our communication, emotion and resilience is affected by things that troubling things that do or, nurturing things that do not happen in early life.
The course made it clear that trauma informed care involves helping people to get two important things that they probably lacked growing up: feeling safe, and feeling in control.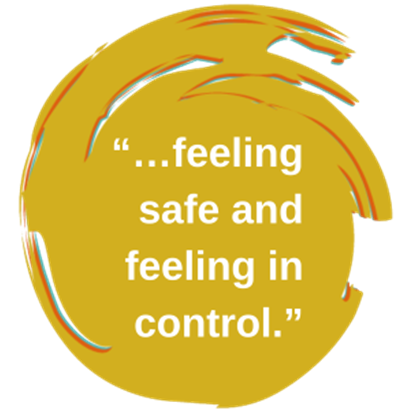 Another very useful thing I learned is that secondary trauma (or vicarious trauma) is a real thing that can happen when someone hears about a trauma or sees the consequences of trauma that another has suffered. That means that those of us who work in the caring sector needs to take time to recognise and work through the emotions we feel when we hear about others' trauma. If I witness a car accident, or if you hear about abuse that someone has suffered, then we both need to talk about it and be heard. We need to express our feelings that we have from seeing something traumatic–even when it's happened to someone else instead of ourselves. This is why when volunteering as a listener for the Samaritans, we had a debrief at the end of every shift and if we had a particularly difficult call or shift, we were given more opportunities to talk through how we were feeling. This is the same for paramedics who attend road traffic accidents or other difficult calls. It seems simple to me, maybe too simple, but they say it works to talk about the things that upset us and how we feel. I think we can all learn from this and find someone to talk to about our experiences of covid, lockdown, or other challenges that we all face in life. There is a documentary about a friendship between two young men that ended with one's unexpected suicide on BBC iPlayer (WARNING: Contains some upsetting scenes). This shows a good idea to get men talking about how we are doing, how we REALLY are doing.
After learning this, I try to make time to talk through my feelings and experiences of people's trauma. I hear all kinds of stories in my job, and it would be too easy to dismiss taking care of myself, saying something like, "why do I need to talk, I didn't suffer the abuse, I only heard about it?" But that's exactly what I think we all need to do to take care of ourselves, avoid burnout and secondary trauma. As the (currently) only male working at the SUN Network I'm very aware of my programming to be independent and self-sufficient. I grew up with those messages, "be a man" and "don't cry…" which means it takes more effort to go against the grain and say how I feel. I visited a homeless centre in Peterborough this week and I saw inspiring work being done by the staff and volunteers. I met people with experience of homelessness whose strength and determination was truly moving and impressive. But I saw a gap between the people's needs and what's available and I saw people who are really struggling. There is no simple answer and no easy fix available. That was tough for me to see. I used to just block and avoid uncomfortable feelings and put these kinds of thoughts out of my mind but I'm trying to be healthier. So I rang a colleague and talked it through. It wasn't that difficult, but it helped me so I can hopefully be a better help for others, my family, and even myself.
What's in a label?
I am not a formal person. I am not a fan of getting dressed up or using fancy words. I really am drawn to non-institutional environments and personal communities. I prefer talking as simply as possible. So the diagnosis and labels that I hear in the mental health and addiction recovery world are frustrating for me. But my job isn't to promote my views, they are to promote the views of service users. That's why I created a simple 2 question survey to find out what you and other people think about the jargon and labels they experience. Do you want to be referred to as a 'service user'? What is your view on the terms 'addict' or 'alcoholic'? SMART Recovery avoids those last two labels as they think by defining someone by these behaviours it can limit us. They prefer to focus on our actions and decisions in an attempt to help us find freedom from addictive behaviours.  On the other hand, Alcoholics Anonymous (and other 12-step groups like NA and many others) embrace the label, which may help some to take responsibility for our illness and recovery. Especially in early recovery (the first few years) it can help us knowing we belong, we are part of our 'tribe' of recovering addicts. I learned from a wise person in addiction recovery that "everyone's recovery is their own" which means we all need to find the path that works for us. Some might take comfort from a diagnosis, finally feeling hope and encouragement knowing they are not alone and that others have walked the same path and found a way forward. Others find labels restricting and feel condemned as if they are trapped and can't escape from these same labels. I like the way Change Grow Live aims to support individuals in their addiction recovery goals without prescribing one solution for everyone. To me that empowers individuals to find the path that works for us, offering experience and insights from those who have found recovery, but without dictating one route for everyone.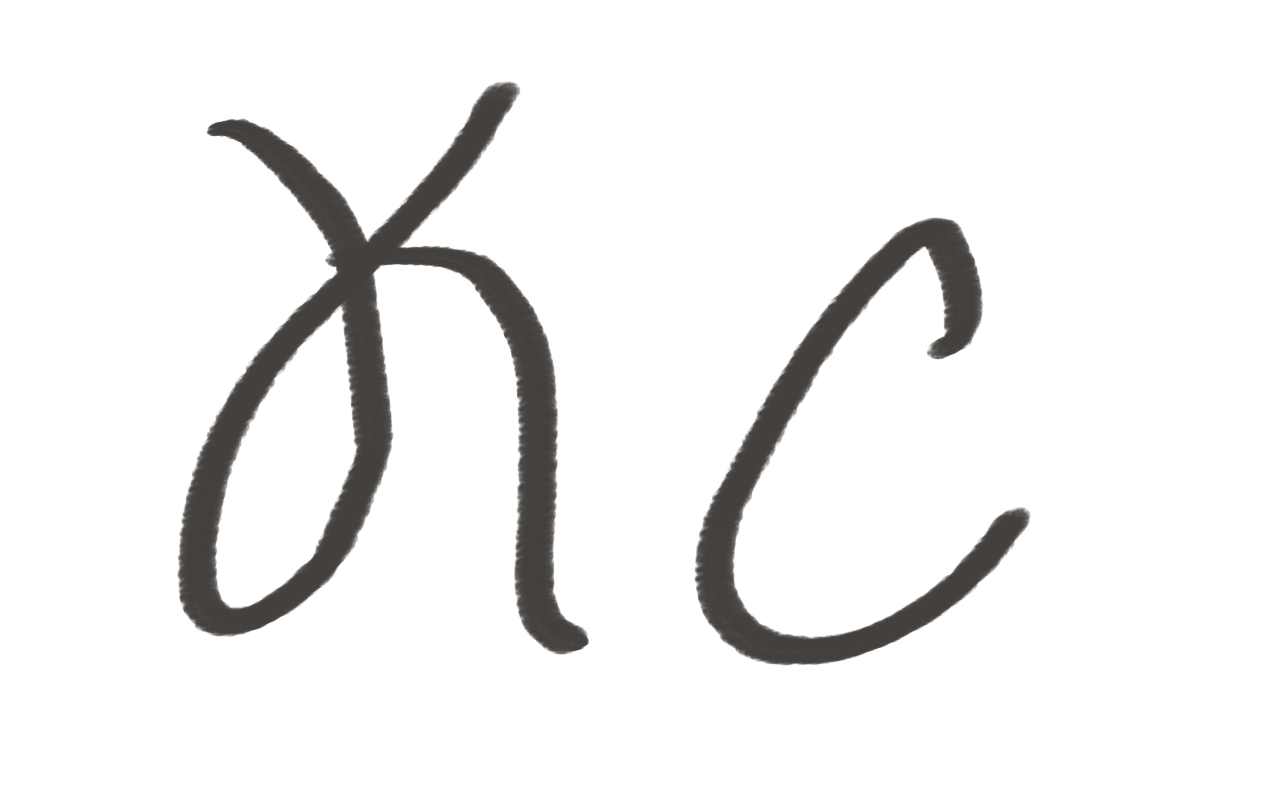 ---
An Update From Natasha
Natasha Lilley—Co-Production Facilitator
Reflection over the past year and new beginnings

Hello all,
This past year has been one that no one could have pictured, there has been tremendous sorrow and loss, stress, and anguish but, there has also been a strong sense of community and the drive to carry on when times have been at their hardest. From clapping for carers at 8pm on Thursdays, to rallying as a nation to support Captain Tom there have been peaks within this pandemic. This past year will be one that will be in the history books for generations ahead to learn about, and for that everyone should be proud for getting through it. This year has not only affected people physically when suffering from Covid-19 but also mentally, being isolated from family, friends, colleagues, work environments and schools has had a detrimental effect on people's wellbeing.

There have been waves of lockdowns each one presenting new challenges. For me personally, I have found this last lockdown the easiest one to cope with and that has been largely in part to joining The Sun Network and working alongside some wonderful people. Starting a new job in lockdown was not something I had ever envisaged, but the way in which my colleagues made me feel part of the team without us being together is something that I will cherish. I have spent my time learning and reaching out to different services and organisations to understand how co-production can be utilised, and if there are any co-produced ways of working in place. Co-production is where services include people with lived experience so that they have an equal say in how the service is developed and delivered.

I have had the privilege to meet some inspiring individuals at The Cambridge Co-Production group, who use their voices to influence positive change within the multiple disadvantage system. The group itself is for individuals with have lived experience of multiple disadvantages, (this includes experiencing more than one of the following; homelessness, domestic abuse, addiction, family breakdown, mental health challenges or involvement in the criminal justice system. it runs monthly and the group work together with services to evolve them and encourage working in a co-produced way. Part of my work with The Sun Network alongside my colleagues is to encourage co-production by including people with lived experience in operational meetings, involving them in the design process of new services instead of at the consultation level, and speaking about the importance of co-production to services we work with to inspire change. Co-production is growing, and it is exciting to see all the possibilities. Who is better to help change the system than the people that have used the services within it?

One year on from the initial lockdown restrictions and work approaches, there are no longer as many 'you're on mute' comments, and many individuals are now proficient in organising operational groups to discuss important subjects whilst all working from home. However there has still been the need to have in-person services running throughout this pandemic for those that do not have the luxury to access the internet or technology. Who without in-person services still running would have been excluded from support when they needed it the most. Groups such as the Cambridge Co-Production group have continued to run the group in a covid secure way for those that could not join online. This has provided the opportunity to connect with likeminded people, to help influence change in services and be digitally included.

Digital Inclusion is not simply having access to technology, it is about developing the skills and motivation to want to utilise technology- and this is something which can be very daunting to some cohorts. This topic is currently receiving more interest, and there are ongoing discussions to develop ways of working which do not exclude any group of people from participating in important movements. Next time I hope to be able to report back to you about the strides being made with this subject, as well as more news on in-person meetings and exciting developments happening!
Bye for now,

---
Involvement Opportunities
If you have experience seeking support or getting support for mental health, addiction or homelessness then we would love to hear your feedback on the support you received. Your feedback is anonymous and helps us to let services know what they are doing well and how they can improve. So it really does make a difference. You can fill in a short survey at https://survey.zohopublic.com/zs/fKCNOu or contact us via Whatsapp 07712 358172 or email enquiries@sunnetwork.org.uk
Eating Disorder Lived Experience video's – Sharing your story and experience of an eating disorder to inform and educate other people with eating disorders and their families who are new to services. These video's may be shared online along with the development of our eating disorder website. For more information or to share your story contact Charlotte at charlotte.lawrence@sunnetwork.org.uk
Sharing your story to inspire others – People often think that they are the only person who feels the way they do, and that can feel quite isolating. Your story can help others to understand more about a certain diagnosis and the path to wellbeing, and also to know that they are not alone. For more information contact Lois at lois.sidney@sunnetwork.org.uk
Blogging for The SUN Network – Sharing your week – the ups and downs and what helps you stay well. We have had guest bloggers share their week and they always inspire others to see things from a different perspective. For more information contact Lois at lois.sidney@sunnetwork.org.uk
Do you have lived experience of multiple disadvantages (homelessness, drink or drug use, mental health challenges, domestic violence, family breakdown for example) and feel ready to share your experience? Co-Production is a way of working where people with lived experience are integrated into designing how services should run, using your knowledge and expertise to make a difference to the future of services for those struggling with multiple disadvantages. For more information contact Natasha at natasha.lilley@sunnetwork.org.uk
Drugs and Alcohol or addiction involvement opportunities – Opportunities from telling your story for the purpose of training, to blogging, sharing your experiences, attending decision making meetings about services and more. For more information contact KC at kc.cade@sunnetwork.org.uk
If you have experienced homelessness and drug or alcohol dependence then we want to hear from you to help design a brand new service in Cambridge and Peterborough. For more information contact Natasha at natasha.lilley@sunnetwork.org.uk
Attending strategic meetings—by strategic, we mean the meetings where all the decisions are made about mental health, drug and alcohol and homelessness services and how they are delivered across Cambridgeshire and Peterborough. You could be part of these meetings, seeing and understanding how services are planned and delivered and being an important part of the decision making process
Co-production for multiple disadvantages. There are opportunities to join co-production groups in Cambridge or Peterborough to work together with services and those who fund services to have the voice of people who need services heard and involved. For more information contact Natasha at natasha.lilley@sunnetwork.org.uk
If you feel like you would like to get involved but didn't see an opportunity that you felt was right for you. Please do get in touch and we can arrange a chat to see how we can work together. You may have ideas around how you would like to be involved and we would love to hear them. You can use any of the contact details above.
---
Co-production
What is Co-production?
Co-production is the involvement and input of those who have lived experiences, (people like you) to shape and influence the design and running of services for those who need them. Working together with service providers and commissioners. (commissioners are the people who fund services) and having an equal say in the decision making.
At the SUN Network we work with individuals who have lived experience needing mental health and/or drug and alcohol services, and any of the following support services that help with: homelessness, domestic violence and anyone involved in the criminal justice system to help shape the future of those services and be an important part of the design of new services, for those who need them.
The SUN Network co-produced a Co-production Best Practice Guidance document. This means we worked together with people who have experience of mental health, addiction and learning disabilities, alongside staff from services and also commissioners.
The Best Practice Guidance is how the group decided co-production should look and how it should happen.
Our hope is that it will help services, commissioners and people with lived experience understand the importance and value of co-production and embed it into their work so that it happens naturally without anyone having to push for it to happen.
We are now co-producing some training about co-production to help people understand what co-production is and not mistake it for collaboration or involvement.
You can have a read of the Best Practice Guidance here.
An Example of Co-production
A great local example of co-production is the Eating Disorder services here in Cambridgeshire and Peterborough. The commissioners and eating disorder services along with The SUN Network ran a series of workshops asking people who have had eating disorders (lived experience) and carers of people with eating disorders to share their experiences of getting help and support and together they used their experiences to look at how to improve the service. Where there might be gaps in services, and where it might be difficult for the person trying to get help.
Then the commissioners invested money so that the people with lived experience and the carers could design leaflets with top tips, key messages and myths and truths for anyone who may need eating disorder services in future. The same people are now designing web content.
The commissioners really see the value in working co-productively with the carers and people with loved experience to design the best possible service together.
The group of carers and lived experience did such a great job on the leaflets, that they have been shared nationally through NHS England as a best practice example. This is co-production working really well.
You can see the leaflets here.
Would you Like to be Involved with Co-production?
If you think that you like the sound of co-production and would like to hear more about it or be involved in some co-production opportunities please get in touch using any of the contact details that you see throughout this newsletter.
---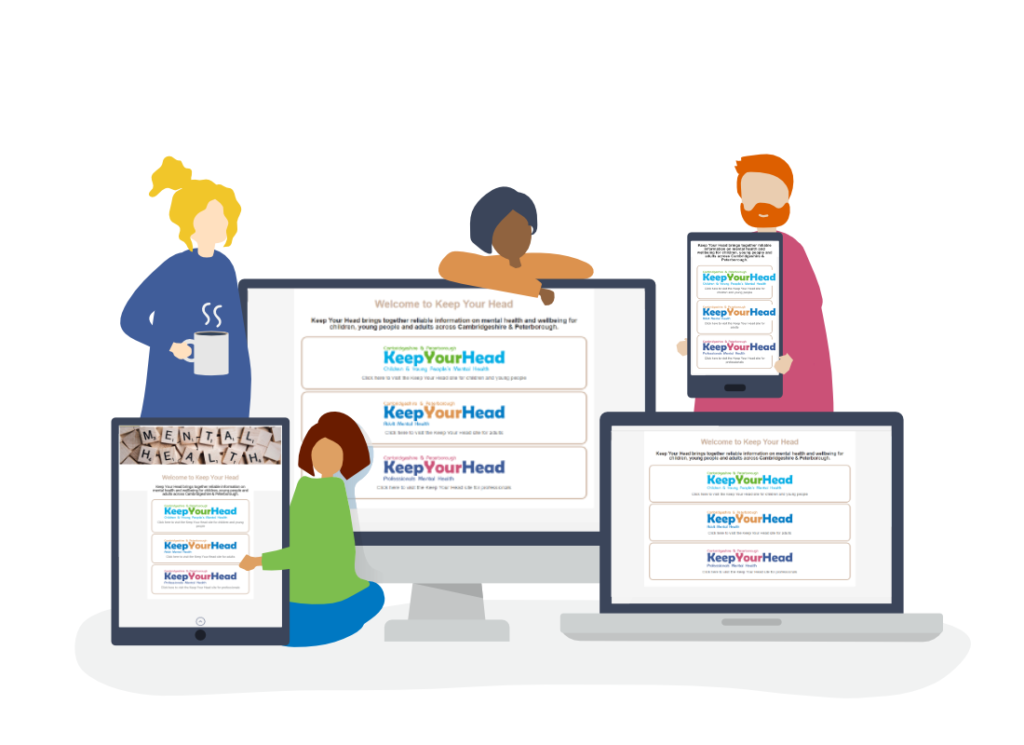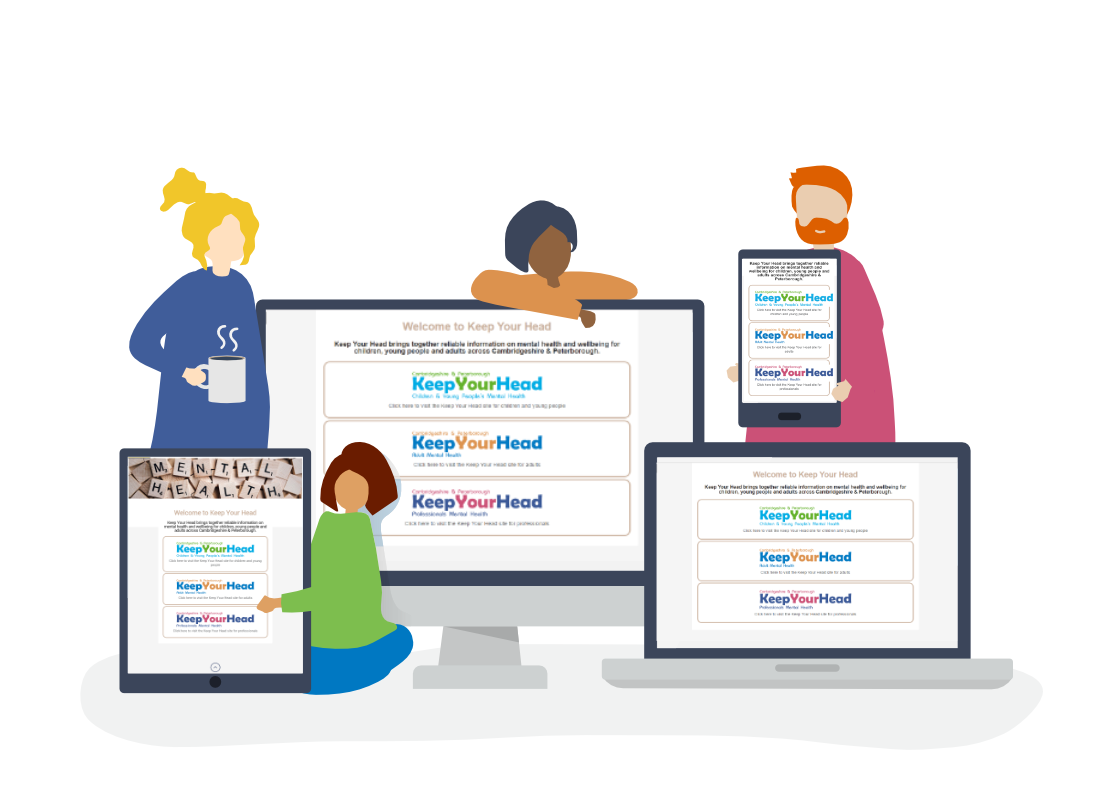 If You're Struggling
Keep Your Head is a one stop shop for all things mental health, with a list of where you can go for support for your mental health and wellbeing in Cambridgeshire and Peterborough.
The SUN Network – we have our own up to date resources page.
Cambridgeshire and Peterborough Domestic Abuse and Sexual Violence partnership (DASV) has lots of links to different help available here.
Change Grow Live (CGL) are the main drug and alcohol support providers in Cambridgeshire.
Aspire are the main providers of the drug and alcohol support in Peterborough.
Alcoholics Anonymous (AA) meetings – there are many AA meetings available across Cambridgeshire and Peterborough, click this link to see details on them.
Apps For Managing Your Wellbeing
---
How You Can Get In Touch
Get in touch! You can contact us through email, phone or in person, we don't mind!
Office: 07712 358 172 (Mon-Fri: 9am-5pm – calls and texts after hours will be responded to the following day where possible)
WhatsApp: 07712 358 172
Email: enquiries@sunnetwork.org.uk
Address: The Maple Centre, 6 Oak Drive, Huntingdon, PE29 7HN
Contact the team:
Lois Sidney — Executive Director: 07712 358 172 or lois.sidney@sunnetwork.org.uk
Anne Wigglesworth — Mental Health Engagement Facilitator: 07921 879 318 or anne.wigglesworth@sunnetwork.org.uk
KC Cade — Drug and Alcohol Engagement Facilitator: 07710 998 368 or kc.cade@sunnetwork.org.uk
Charlotte Lawrence — Mental Health and Drug and Alcohol Facilitator: 07907 472 024 or charlotte.lawrence@sunnetwork.org.uk
Natasha Lilley — Co-Production Facilitator: 07745 243 151 or natasha.lilley@sunnetwork.org.uk
Jayne Ruffell-Ward — Co-Production Facilitator: 07521 993 364 or jayne.ruffellward@sunnetwork.org.uk
Vickie Morton — Social Media and Marketing Manager: 07384 594 226 or victoria.morton@sunnetwork.org.uk
Follow Us On Social Media!
Follow us on Facebook, Twitter, Instagram, TikTok, LinkedIn and Pinterest : @SUNnetworkCambs
Join the Sunnie Mental Health and Wellbeing Community Group on Facebook here!