UnlockingWellbeing Wisbech was a good time to connect with others, consider new ways to taking care of ourselves, enjoy some nice beverages and tasty fresh food, and hear inspiring stories of hope from some folks who have overcome adversity with their own self care, which can help all of us.
We were joined by Creative Fenland helping folks have a go doing art, EveryoneHealth doing health-checks, social prescribers, Care Tech, Georgina from Queen Elizabeth Hospital, Cambridgeshire County Council.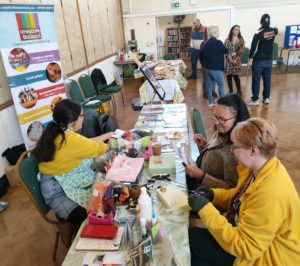 We had NCT on our 'listening sofas', Change Grow Live, Creative Fenland, Active Fenland, Volunteer Centre of Fenland, HAY Fenland (How Are You) and of course Cambridgeshire Recovery Services and The Ferry Project. And, very excitingly, the lovely friendly Erwin the therapy dog representing People & Animals!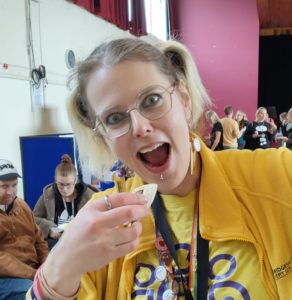 John, Bex and Tony shared powerful stories of tragedy and pain, that were honest yet still filled with hope and inspiration.  They motivated me to be grateful and keep practicing my own wellbeing.