Hello everyone,
It's been a while so let's catch up! After starting my new role as Older Adult Mental Health Engagement Facilitator in April I feel like a whole new world has been opened to me. By hearing the voices of people who are caring for their loved ones, as well as those who have mental health challenges themselves, I am understanding what difficulties this group of people are facing when trying to access support- and it's heart-breaking. Through listening and gathering their feedback I have been able to raise awareness to these struggles to those who are providing services.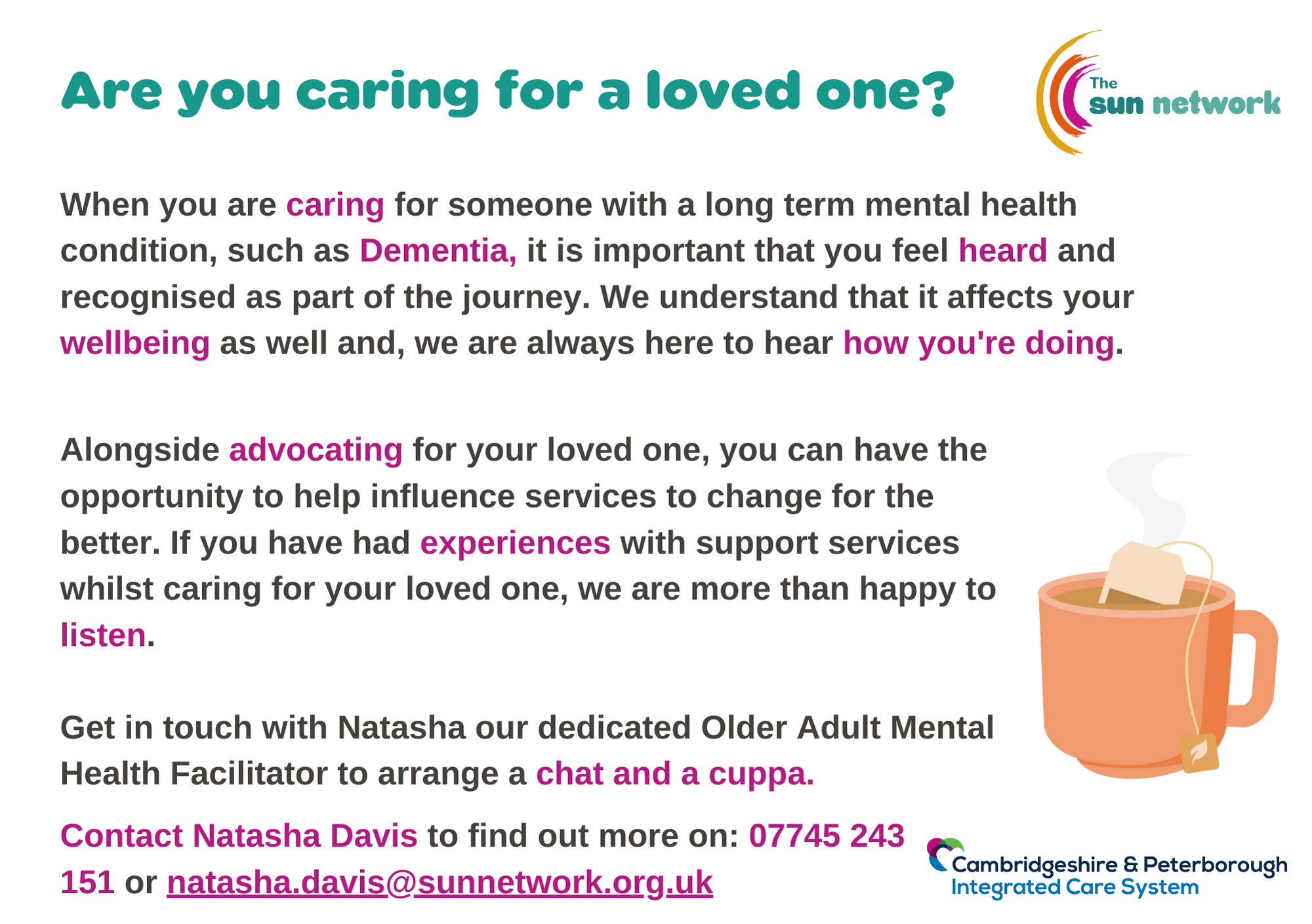 Not all my work is based around negatives, as some wonderful involvement opportunities can come about where people with lived experience can take a seat at the table with commissioners and service staff to help positively influence change. I hope to see more of these happening in the future, and of course I will share them with you too!
This year we have decided to publish a newsletter, this exciting project has come about so we can share and celebrate with all of you the work we do throughout the year. Our aim is to publish one newsletter every 6 months, and we welcome all suggestions on the content you would like to see.
Would you like to be involved in the newsletter, do you have creative skills which you would like to showcase, or even to share your story? If you do please let us know, you can let us know by replying to this post, via social media or email natasha.davis@sunnetwork.org.uk.
I have also come across an app called Super Better, it can help you manage a range of different challenges such as:
Anxiety
Chronic Pain
Concussion
Depression
Eating Healthier
Losing weight
Lowering Stress
More Energy
Physical Injury
Sleeping better
Transition
Will Power!
Working out
What stands out from this app is that it gives you the feeling that you are playing a video game, where your daily to-do lists are power ups, and you battle the bad guys and complete quests all geared towards working towards your goals (managing anxiety for example).
It is one of the most engaging wellbeing apps I have come across, I can see it appealing to the younger generation with is video-game like look and feel.
I downloaded it to my phone via the app store, but you can check it out on this website too SuperBetter – Get Stronger, Happier and More Resilient.
Let me know if you decide to try this app, or have any thoughts on our upcoming newsletter!
Speak soon,